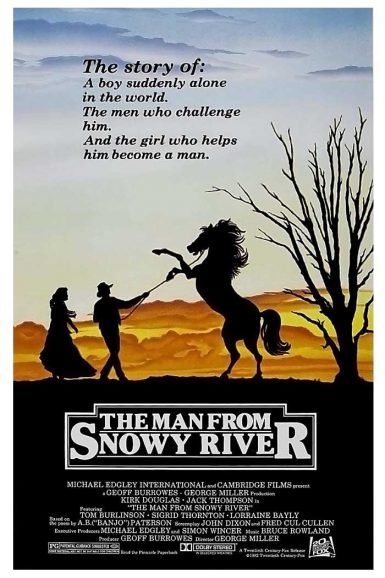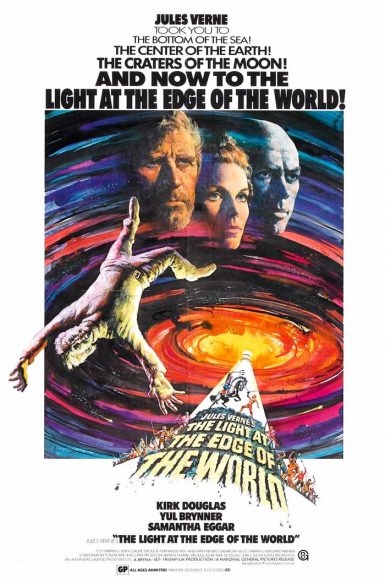 The Man From Snowy River
The Light at the Edge of the World
Buy Tickets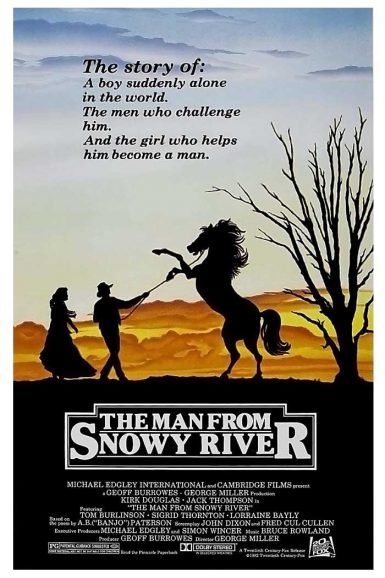 The Man From Snowy River
The Man from Snowy River, based on a poem by Banjo Paterson, tells a tale of life in Australia's bush country in the late 1800s. In it, Jim Craig, whose father dies in an accident, is forced to leave his home behind to try to make a living in the local town. He hires on at the farm of an American cattle baron named Harrison, played by Hollywood legend Kirk Douglas. There he refines his skills as a horseman, falls for the rich man's daughter Jessica, and tries to prove himself worthy as a man through various trials and travails. Douglas actually plays a dual role as Harrison and his long lost brother Spur, a one legged gold prospector who has a knack for whipping up a mighty fine wallaby stew. Directed by the other George Miller, not to be confused with the George Miller who made the Mad Max films, The Man from Snowy River is a fine family film that shows the excitement and hardships of turn of the century life in the Australian countryside.
"A well-crafted, entertaining Western starring Kirk Douglas." – Roger Ebert
"More than just an Aussie horse opera, this film employs stunning scenery, technical flair and Kirk Douglas in two roles in its pursuit of an uplifting conclusion" – Luke Buckmaster, The Guardian
Director

George Miller
Starring

Kirk Douglas, Jack Thompson, Tom Burlinson, Sigrid Thornton, Lorraine Bayly
Year

1982
Rated

PG
Country

Australia
Format

35mm
Running Time

102 minutes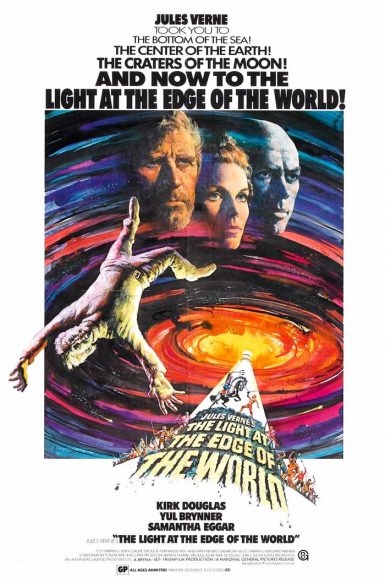 The Light at the Edge of the World
From the imagination of Jules Verne comes this eye-popping adventure about a swashbuckling lighthouse keeper who has to defend his isle from invading pirates. Kirk Douglas is Denton, the loyal lighthouse keeper who finds himself in an unimaginable nightmare when the pirates, led by the indomitable Congre (a positively diabolic Yul Brenner), sack his home and hijack the lighthouse in order to drive other boats aground and pillage them. Denton must use his wits and knowledge of the rocky coast to outsmart the bloodthirsty bandits. These two acting titans face off is this ruthless movie filled with sword blades, cannon blasts, and raging infernos. It's a stand off at the edge of the world, and you will see the light!
Director

Kevin Billington
Starring

Kirk Douglas, Yul Brynner, Samantha Eggar, Jean-Claude Drouot, Fernando Rey, Renato Salvatori
Year

1971
Country

USA/Spain/Liechtenstein
Format

16mm
Running Time

117 minutes