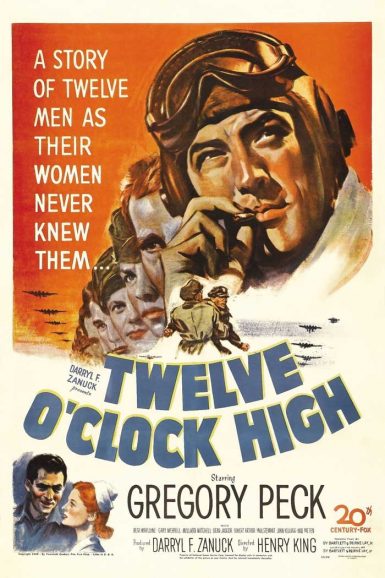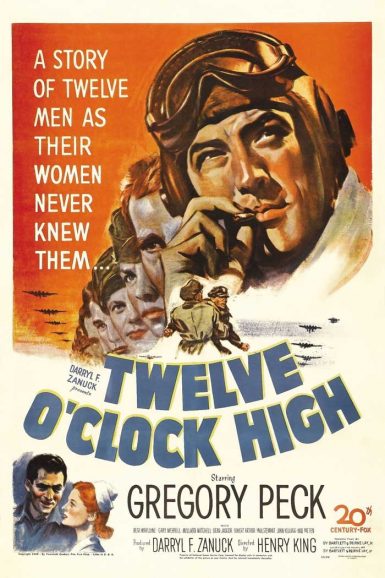 Twelve O'Clock High
Where Angels and Generals Fear To Tread is what it says on the side of the planes in the 918th U.S. Air Force group, stationed in England during the darkest days of WWII. Twelve O'Clock High follows this hard luck air crew, who receive a new hard-nosed general (Gregory Peck) tasked with upping both the men's sinking morale and their battle efficiency. Full of thunderous performances, particularly Dean Jagger's Oscar-winning role as the adjutant officer who befriends Peck, this soaring motion picture humanely depicts the effects of shell shock and how pilots dealt with the most personal theater of the war. This treatise on leadership and obligation, as well as soldierly bonds, is perhaps the best film from prolific journeyman Henry King.
"One of Peck's best performances." – Tom Milne, Time Out
"Peck is superb as the man out of his depth, while King's solid direction and some fine camerawork make Twelve O'Clock High one of the most compelling examples of the genre." – Film4
"A truly remarkable film, that manages to excite and enthrall as well as offer deep, rounded characters." – Empire Magazine
View a collection of Twelve O'Clock High promotional stills on the New Beverly forum.
Ariel Schudson discusses Twelve O'Clock High on the New Beverly blog.
Director

Henry King
Starring

Gregory Peck, Hugh Marlowe, Gary Merrill, Millard Mitchell, Dean Jagger, Robert Arthur, Paul Stewart
Year

1949
Country

USA
Format

35mm
Running Time

132 minutes