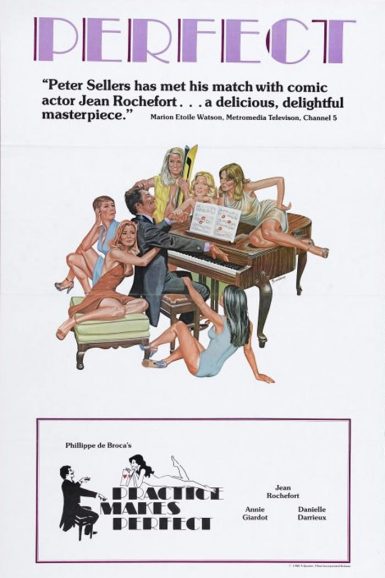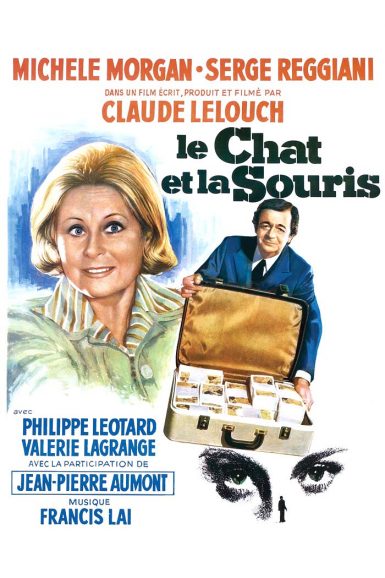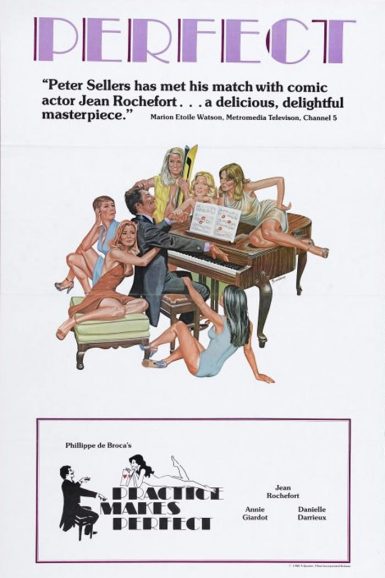 Practice Makes Perfect
Jean Rochefort plays Edouard Choiseul, a harried middle aged pianist in the 1979 French comedy Practice Makes Perfect. Edoaurd is overwhelmed by his personal and professional responsibilities, the former of which include his responsibilities to his wife, mistress, ex-wife and daughters. He's also in demand as a performer, being quite a virtuoso ivory tickler. Comic mishaps abound as he flits about town lying and trying to maintain appearances. Philippe de Broca (That Man from Rio, On Guard) directs this light Gallic laffer with a deft touch, making light of realistic situations without pushing the bounds of believability too far. It is recommended viewing not just for Francophiles but for any fan of well-written comedy.
Director

Philippe de Broca
Starring

Jean Rochefort, Nicole Garcia, Jean-Claude Ventura, Annie Girardot
Year

1979
Country

France
Format

English subtitled 35mm
Running Time

102 minutes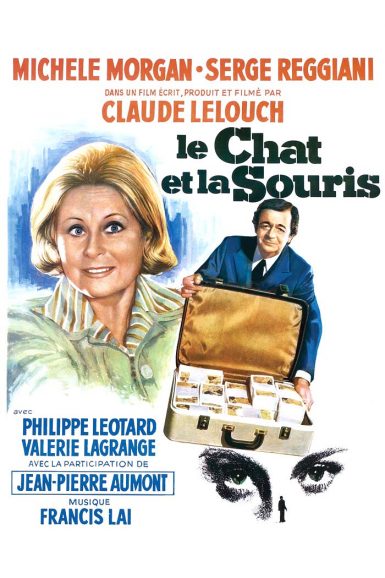 Cat and Mouse
Serge Reggiani (Le Doulos) is an idiosyncratic police inspector investigating the death of a wealthy, womanizing bourgeois (Jean-Pierre Aumont) who was hated by his beautiful wife (Michelle Morgan, Port of Shadows). Director Claude Lelouch delivers his usual deft touch, carefully balancing comedy with the mystery and drama. Reggiani has all kinds of subtle dirty tricks up his sleeve to pry loose incriminating information, and he proceeds with abandon, even though he is falling for his main suspect.
"Cat and Mouse isn't primarily a comedy, but it continually sends up the conventions of mystery fiction, and also parodies a great many movie-making gimmicks. In addition to being one of his best and most ingenious films… this the closest Mr. Lelouch has come to …attract moviegoers of all persuasions, not just the romantics in the crowd." – Janet Maslin, The New York Times
Director

Claude Lelouch
Starring

Michèle Morgan, Serge Reggiani, Philippe Léotard, Jean-Pierre Aumont
Year

1975
Country

France
Format

English subtitled 35mm
Running Time

107 minutes