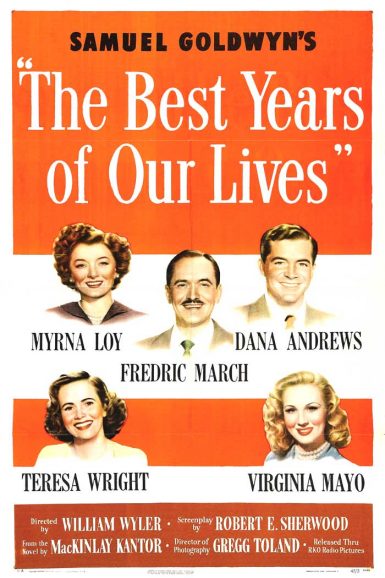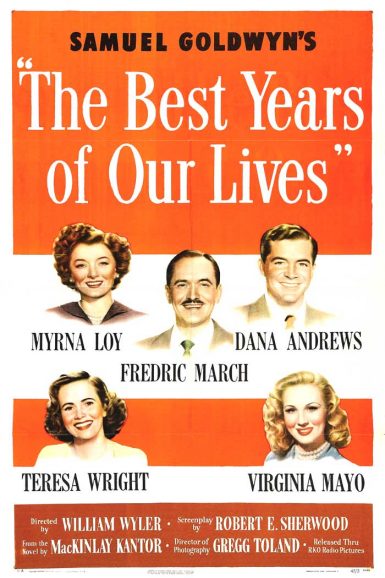 The Best Years Of Our Lives
Winner of 7 Academy Awards including Best Picture! William Wyler's emotional postwar masterpiece follows three WWII veterans and their struggle to put the pieces of their lives back together upon their return home to small-town America. Featuring brilliant performances by a top tier cast (Myrna Loy, Fredric March, Dana Andrews, Teresa Wright, Virginia Mayo and an unforgettable Harold Russell), The Best Years Of Our Lives remains powerfully topical viewing for our current times.
"One of the best pictures of our lives." – Abel Green, Variety
"William Wyler's heartbreaking postwar ballad seems even more radical today than it did in its Oscar-thick heyday. It's as non-propagandistic as an unemployment line." – Michael Atkinson, Village Voice
"If The Best Years of Our Lives emerges as a more contemporary-seeing film than almost anything else to which its ingredients could compare, it's because of how it wrestles with the burden of patriotism. The nation's problems are right there in plain sight, just as clear as cinematographer Gregg Toland's typically precise deep-focus shots." – Eric Henderson, Slant
"The film makes no effort to paint these men as extraordinary. Their lives, their characters, their prospects are all more or less average, and Wyler doesn't pump in superfluous drama. That's why the movie is so effective, and maybe why it doesn't seem as dated as some 1946 dramas. But Wyler employed remarkable visuals to make some of his points. He was working with the great cinematographer Gregg Toland, known for his deep-focus photography on such films as Citizen Kane, and often Wyler uses deep-focus instead of cutting, so that the meaning of a scene can reveal itself to us, instead of being pounded down with close-ups." – Roger Ebert
Kim Morgan discusses The Best Years Of Our Lives on the New Beverly blog.
Director

William Wyler
Starring

Myrna Loy, Fredric March, Dana Andrews, Teresa Wright, Virginia Mayo, Cathy O'Donnell, Hoagy Carmichael, Harold Russell
Year

1946
Country

USA
Format

35mm
Running Time

170 minutes