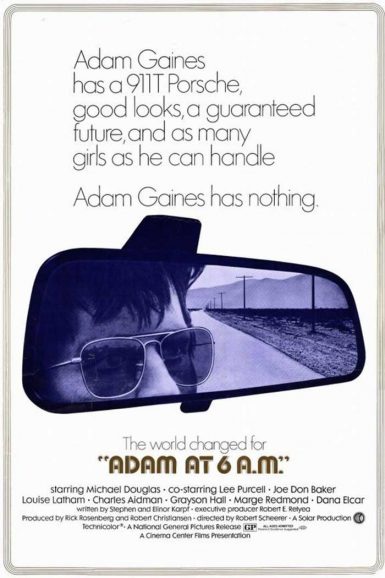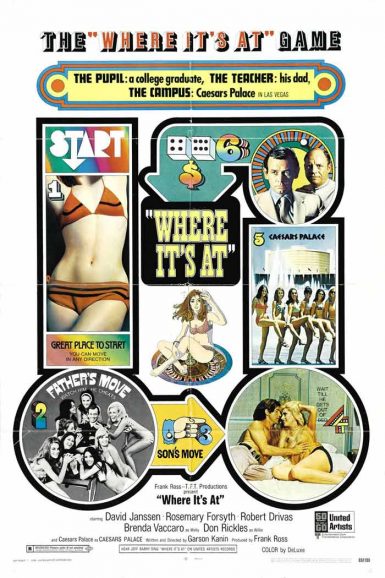 Adam at 6 A.M. (IB Tech Print)
I.B. Technicolor Print! Not Available on DVD!
Where It's At
Not Available on DVD!
Buy Tickets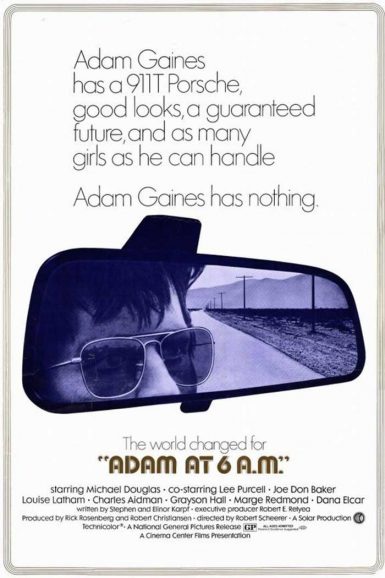 Adam at 6 A.M. (IB Tech Print)
Tired of a glossy West Coast life with superficial family and friends, Adam (Michael Douglas in his second starring role) trades in his career as an idealistic college professor and heads to Missouri where he gets a grueling job as a laborer and find a new outlook on the future. But as he makes new friends (Joe Don Baker) and falls in love (Lee Purcell), the new scenery may not be as different from his past as he originally believed. A moody and meditative counterculture drama about finding yourself, Adam at Six A.M. could have only been made during the turbulent transition into the 'Me' decade.
Director

Robert Scheerer
Starring

Michael Douglas, Lee Purcell, Joe Don Baker, Louise Latham
Year

1970
Rated

R
Country

USA
Format

I.B. Technicolor 35mm
Running Time

100 minutes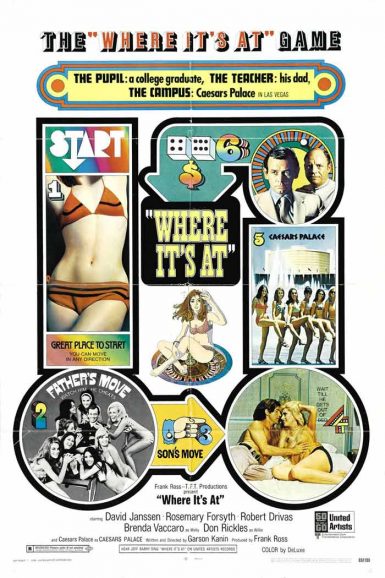 Where It's At
Where It's At for you, dad… ain't necessarily where it's at for me! The generation gap grooves when a sexy swinger gives his post-graduate son a lesson in love, Vegas style, in this not-available-on-dvd rarity. The Fugitive's David Janssen plays the old-school owner / operator of Caesars Palace, at odds with his Ivy League son (Robert Drivas) who's conflicted about following his family's traditions or forging his own path. Featuring excellent on-location footage of old Las Vegas, a hip script and supporting roles for Rosemary Forsyth, Brenda Vaccaro and Don Rickles.
"Janssen exhibits an unexpected depth of acting ability … and a young girl named Brenda Vaccaro, who plays Janssen's secretary and Drivas' lover, has a lovely, quiet, humorous presence." – Roger Ebert
Director

Garson Kanin
Starring

David Janssen, Rosemary Forsyth, Robert Drivas, Brenda Vaccaro, Don Rickles, Edy Williams
Year

1969
Rated

R
Country

USA
Format

16mm
Running Time

106 minutes