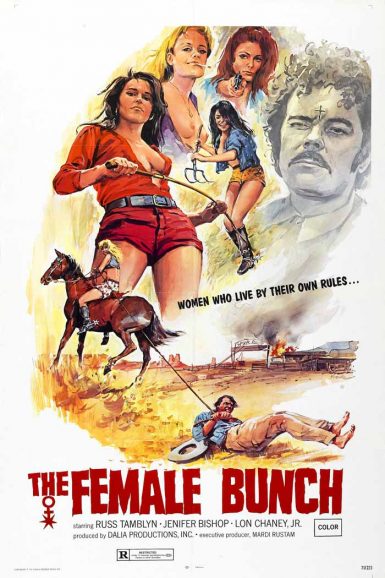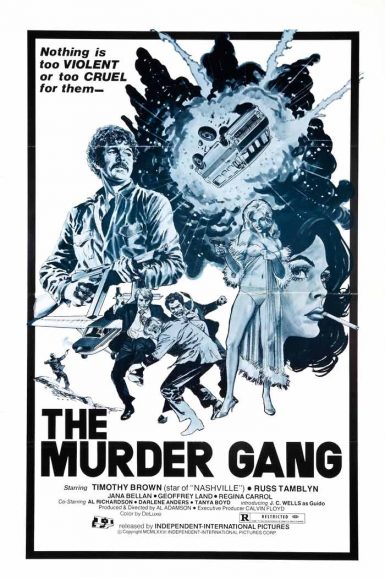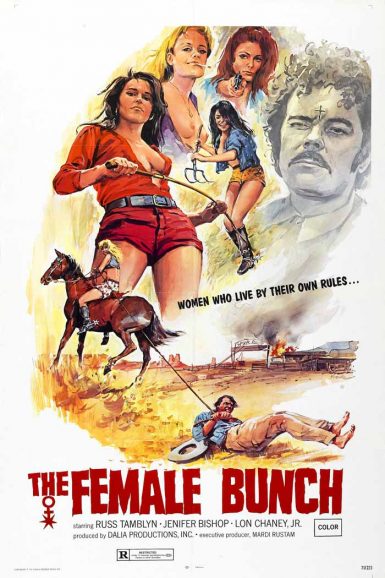 The Female Bunch
They're wild! They're wicked! They're ruthless! They're women who live by their own rules and dare to do what other women only dream about! Spurned by society, a girl gang takes over a desert ranch to raise hell and run drugs across the Mexican border in Al Adamson's drive-in action blast The Female Bunch. Partially filmed at the infamous Spahn Ranch while the Manson Family was living there, The Female Bunch is a free-wheeling frenzy also featuring the final screen performance by Lon Chaney Jr.
Director

Al Adamson
Starring

Russ Tamblyn, Jennifer Bishop, Lon Chaney Jr, Aleshia Brevard, Geoffrey Land, Leslie McRay
Year

1971
Rated

R
Country

USA
Format

35mm
Running Time

83 minutes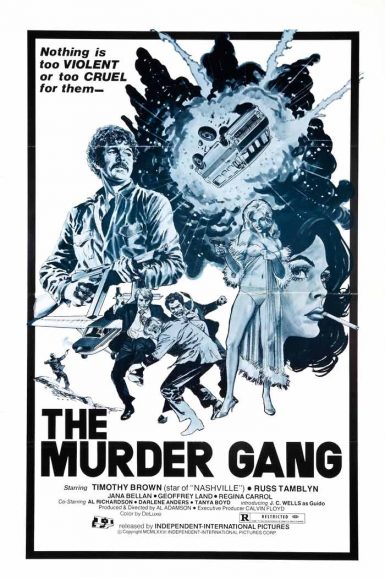 The Murder Gang
Timothy Brown plays Kicks Carter, a street smart cop on the bad streets of Las Vegas. And, by any means necessary, he and his partner (Geoffrey Land) are out to stop the diabolical Ziggy (Tom Thumb's Russ Tamblyn) from running guns and girls out of a high-end hotel in legendary grindhouse director Al (Satan's Sadists) Adamson's crime caper The Murder Gang!
Director

Al Adamson
Starring

Timothy Brown, Russ Tamblyn, Jana Bellan, Geoffrey Land, Regina Carrol
Year

1976
Rated

R
Country

USA
Format

35mm
Running Time

94 minutes