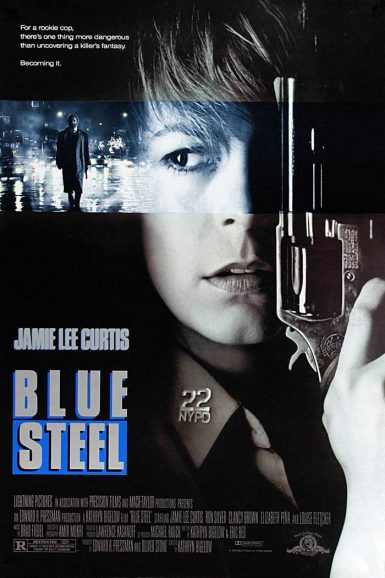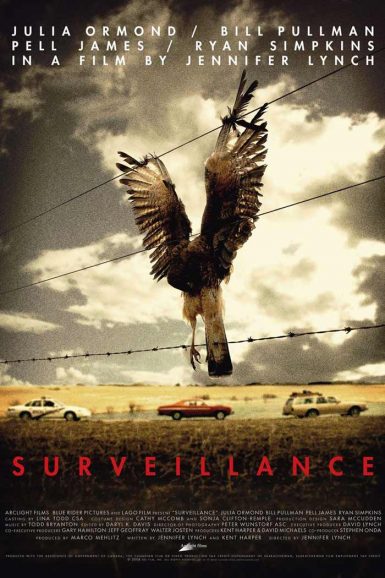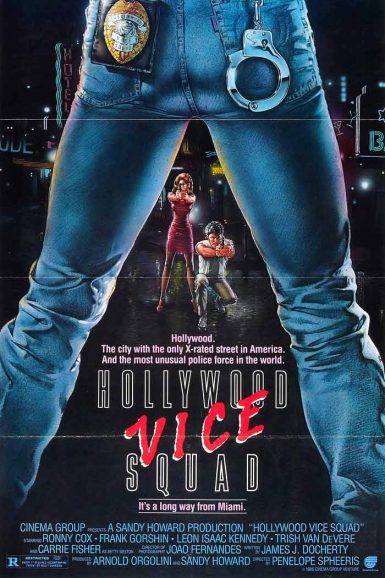 Blue Steel
Surveillance
Hollywood Vice Squad
Buy Tickets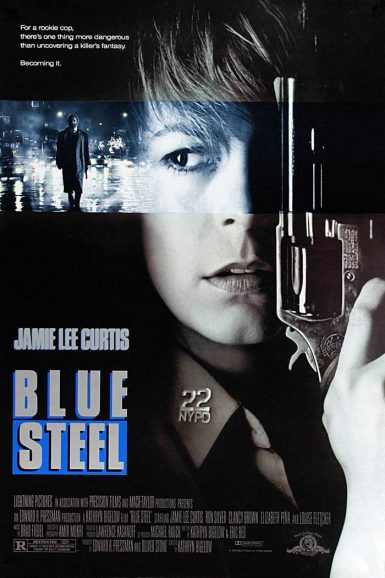 Blue Steel
Kathryn Bigelow's powerhouse police thriller Blue Steel will have you on the edge of your seat. Jamie Lee Curtis stars as an NYPD rookie whose new Wall Street beau is also the brutal killer she's hunting. Ron Silver is terrifying as the pistol-packing psychopath playing an obsessive game of cat and mouse, while Curtis is incredible as the woman in blue navigating a male-dominated profession that doesn't have her back.
"An efficient thriller, a movie that pays off with one shock and surprise after another" – Roger Ebert
"High-powered, poundingly suspenseful and pistol hot" – Rolling Stone
"Preserving the psycho-sexual ambiguities throughout, Bigelow's seductively stylish, wildy fetishistic thriller is proof that a woman can enter a traditionally male world and, like Megan, beat men at their own game." – Nigel Floyd, Time Out
Director

Kathryn Bigelow
Starring

Jamie Lee Curtis, Ron Silver, Clancy Brown, Elizabeth Peña, Louise Fletcher
Year

1990
Rated

R
Country

USA
Format

35mm
Running Time

102 minutes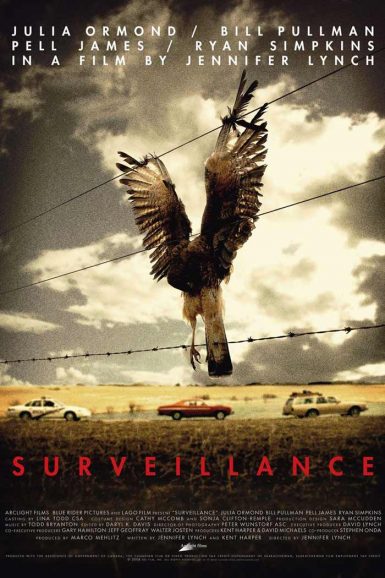 Surveillance
In Jennifer Lynch's nightmarishly creepy FBI thriller Surveillance, two agents (Bill Pullman and Julia Ormond) are dispatched to a desolate destination to investigate a series of gruesome killings. At the local police station, they'll interview three witnesses with three wildly different stories, while trying to dig through lies to piece together the shocking truth.
"This nightmare gets under your skin." – Time Out New York
"In this long-time-coming sophomore film, Lynch exercises powers of her own. She gets repellant, seductive, sympathetic performances from her actors. Ormond and Pullman are frightfully good at teasing intimacy." – Lisa Kennedy, Denver Post
"A grubby, disturbing serial-killer mystery, a kind of blood-simple Rashomon." – Owen Gleiberman, Entertainment Weekly
"Although her tale involves wild-at-heart lovers racing down a lost highway, Lynch has created a whole different shade of black from anything made by her father." – Anton Bitel, Little White Lies
Director

Jennifer Lynch
Starring

Julia Ormond, Bill Pullman, Pell James, Ryan Simpkins, French Stewart
Year

2008
Rated

R
Country

USA/Germany/Canada
Format

35mm
Running Time

97 minutes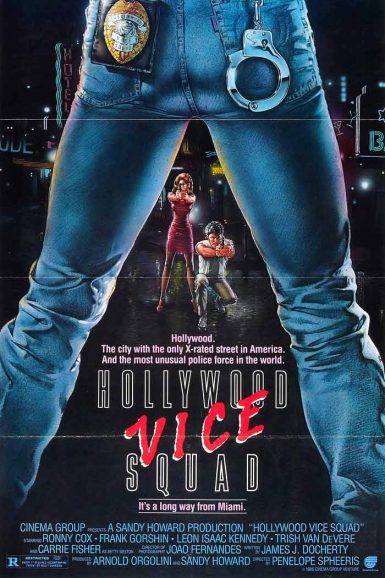 Hollywood Vice Squad
Hollywood – the city with the only X-rated street in America and the most unusual police force in the world. Sex, drugs, blood and guts – it's all in a night's work for the Hollywood Vice Squad. Stories about the seedy streets of LA interweave in Penelope Spheeris' vibrantly offbeat & fast-paced crime / action / comedy: a mother heads to Tinseltown in search of her runaway daughter, while the cops try to get the goods on an evil crime lord, and a policewoman tries to bring down a child pornographer. An incredible cast fills the screen, including Carrie Fisher (!!), Trish Van DeVere, Penitentiary's Leon Isaac Kennedy, RoboCop's Ronny Cox, John Travolta's older brother Joey, a teenage Robin Wright, and Frank Gorshin, perhaps best known as the Riddler on the '60s Batman tv show.
Director

Penelope Spheeris
Starring

Ronny Cox, Frank Gorshin, Leon Isaac Kennedy, Trish Van DeVere, Carrie Fisher
Year

1986
Rated

R
Country

USA
Format

35mm
Running Time

101 minutes