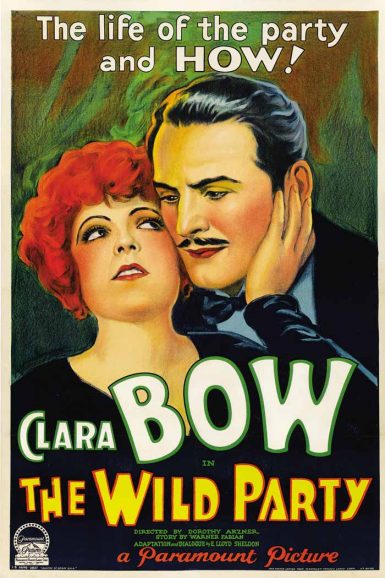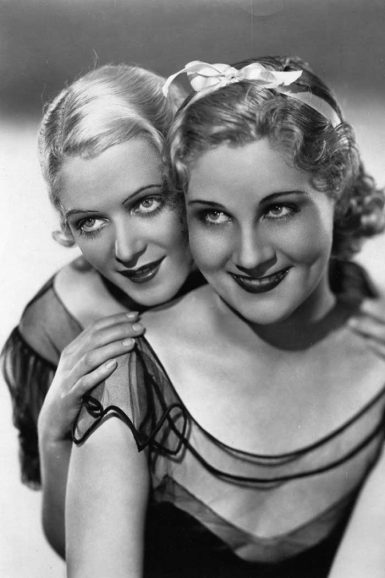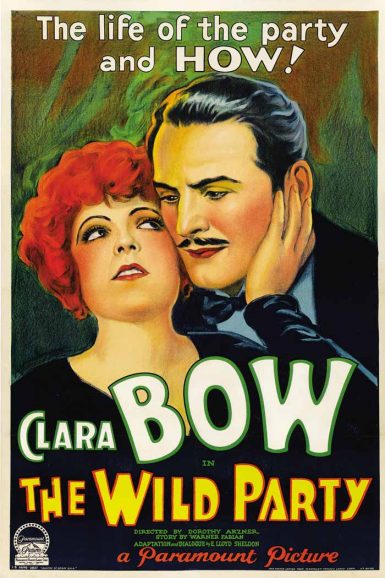 The Wild Party
If partying were a major, Stella Ames would be the top of her class! When an evening of fun takes a dangerous turn, Stella (Clara Bow) gets rescued by her disenchanted professor, James Gilmore (Fredric March). Rumors start to fly about the unlikely couple, despite Gil's disapproval of Stella's excess, putting both their reputations at risk. Immortalized as "IT Girl" Clara Bow's debut talkie and the first sound film ever directed by a woman, Dorothy Arzner's box office hit The Wild Party proved Arzner's directing chops, establishing her as the Golden Girl of the Golden Age!
Director

Dorothy Arzner
Starring

Clara Bow, Fredric March, Marceline Day, Shirley O'Hara
Year

1929
Country

USA
Format

35mm
Running Time

77 minutes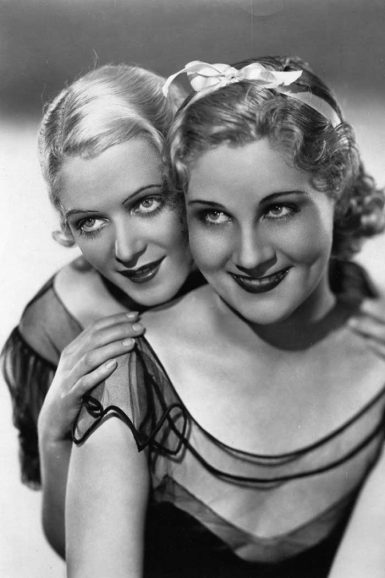 Working Girls
Midwestern sisters Mae (Dorothy Hall) and June Thorpe (Judith Wood) trade in their rural roots for the hustle-and-bustle of New York. Soon after arriving, the ladies both find work, and romance finds them! The fairy tale starts to fade when one sister's naivety brings her face-to-face with the harsh reality of class discrimination. Mae and June must rely on each other and forge their own paths to find their happily ever afters.
Director

Dorothy Arzner
Starring

Judith Wood, Dorothy Hall, Charles 'Buddy' Rogers, Paul Lukas
Year

1931
Country

USA
Format

35mm
Running Time

77 minutes