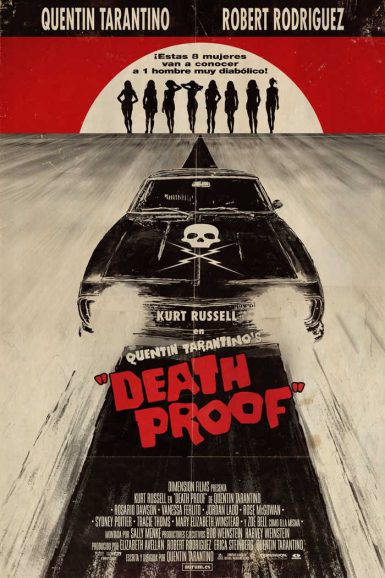 Death Proof (10th Anniversary!)
Gorgeous 35mm print from Quentin Tarantino's personal archive!
Buy Tickets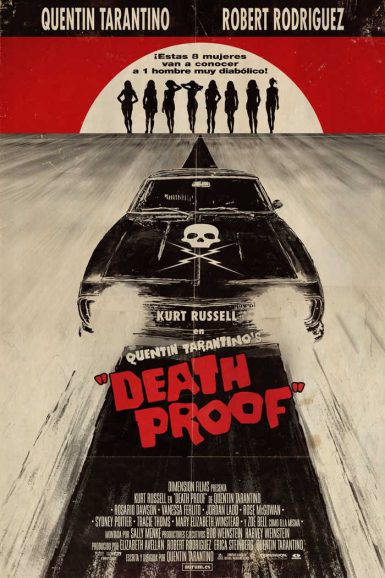 Death Proof (10th Anniversary!)
Tighten your seat belt, it's going to be a wild ride: the extended international version of Quentin Tarantino's Death Proof charges into the New Bev in glorious 35mm and it's a white-hot juggernaut at 200 miles per hour! The scarred, psychotic Stuntman Mike (Kurt Russell) is on the road, stalking women with his "death proof" wheels of terror. But the tables are about to turn in Tarantino's elevated homage to the drive-in exploitation and muscle car flicks of the 1970s.
"The climactic extended car chase is a bona fide old-school tour de force." – Ben Walters, Time Out
Director

Quentin Tarantino
Starring

Kurt Russell, Zoë Bell, Rosario Dawson, Vanessa Ferlito, Jordan Ladd, Rose McGowan, Sydney Poitier, Tracie Thoms, Mary Elizabeth Winstead and Michael Parks as Earl McGraw
Year

2007
Rated

R
Country

USA
Format

35mm
Running Time

114 minutes