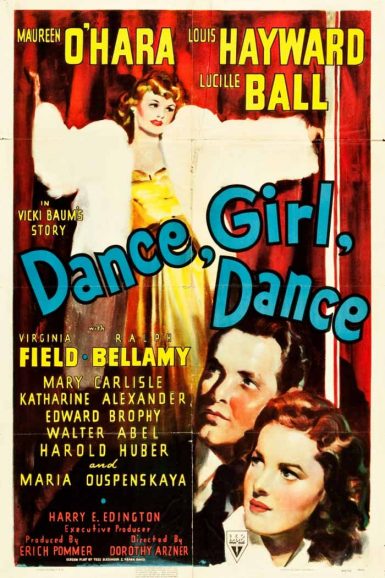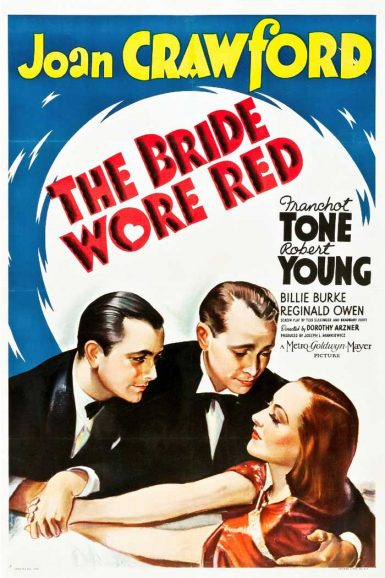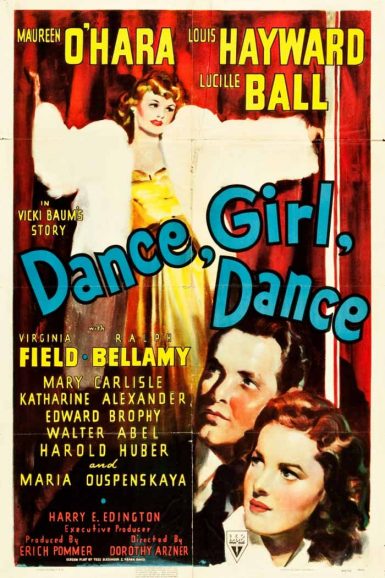 Dance, Girl, Dance
Judy O'Brien is a dancer in a struggling chorus line, but dreams of one day joining a ballet company. Bubbles, a bold and alluring dancer, gets recruited for a burlesque show, leaving the other girls to flounder for work. Desperate, Judy accepts a humiliating job from Bubbles, doing ballet numbers between stripteases at the burlesque club. Meanwhile, a feud strikes up between the two women who both want the admiration of the audience and the affection of the same man! Maureen O'Hara and Lucille Ball swing onto the screen in Dorothy Arzner's Dance, Girl, Dance.
"Arzner films it with fascination and enthusiasm, and the choreography is marked by the point of view of the spectators and the dancers' awareness that they're being watched." – Richard Brody, New Yorker
Director

Dorothy Arzner
Starring

Maureen O'Hara, Louis Hayward, Lucille Ball, Virginia Field, Ralph Bellamy
Year

1940
Country

USA
Format

35mm
Running Time

90 minutes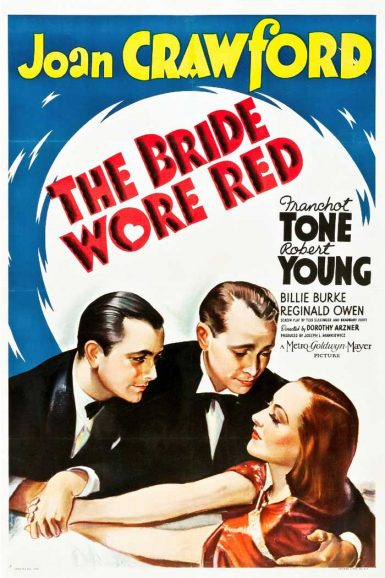 The Bride Wore Red
Franchot Tone and Robert Young star opposite the inimitable Joan Crawford in this rags to riches tale of a cabaret singer-turned debutante in Dorothy Arzner's The Bride Wore Red. Anni Pavlovitch takes the stage for the performance of a lifetime, posing as an aristocrat's daughter at an exclusive resort in the Alps, and a taste of the sweet life is all she needs to fill her head with ideas of grandeur. Anni pursues the hand of the debonair Rudi Pal, knowing that a marriage to someone like him would mean living on easy street. What… or who could possibly stop her?
Director

Dorothy Arzner
Starring

Joan Crawford, Franchot Tone, Robert Young, Billie Burke
Year

1937
Country

USA
Format

35mm
Running Time

103 minutes