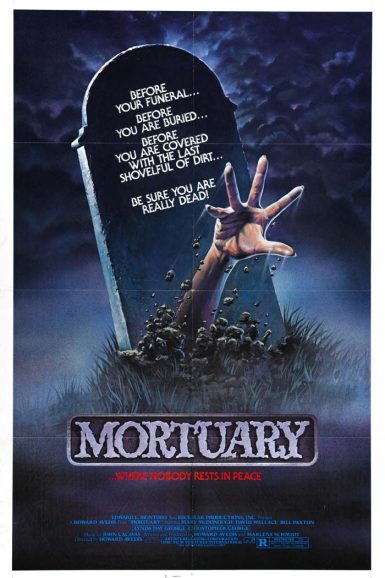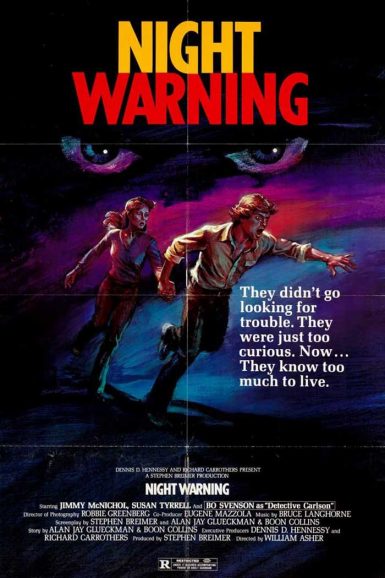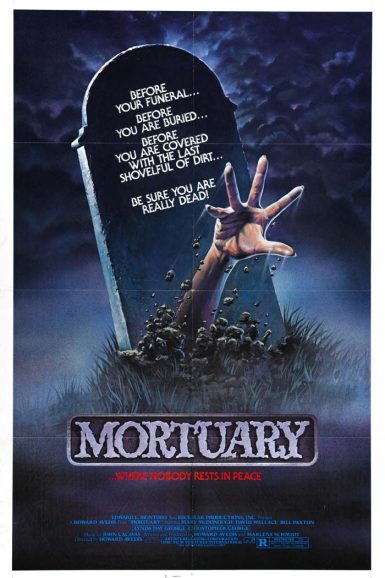 Mortuary
Before your funeral… Before you are buried… Before you are covered with the last shovelful of dirt… Be sure you are really dead! We dare you to enter an '80s slasher nightmare where nobody rests in peace. Filled with terrifying visions of a hooded killer, a teen (The Walton's Mary Beth McDonough) is convinced her father's death is anything but an accident. Teaming with her boyfriend to untangle the murderous mystery, all clues point to the local Mortuary run by its strange owner (Christopher George) and his even stranger embalmer son (Bill Paxton). As the body count rises, can anyone make it out alive?
Director

Howard Avedis
Starring

Mary McDonough, David Wallace, Bill Paxton, Lynda Day George, Christopher George
Year

1983
Rated

R
Country

USA
Format

35mm
Running Time

91 minutes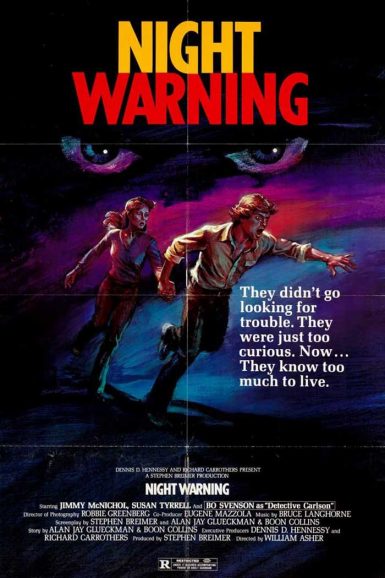 Night Warning
In one of the strangest mind-shredders banned during the UK's notorious video nasty uproar, Susan Tyrrell (Forbidden Zone) gives one of the greatest, most amazingly unhinged performances in exploitation cinema history. Extremely attached to her live-in nephew (Jimmy McNichol), she won't let anything, or anybody, get between them, lest they meet a particularly bloody fate. But when their tv repairman turns up dead, a homophobic cop (The Inglorious Bastards' Bo Svenson) is convinced the boy is to blame, leading to an inescapable and grisly climax. Featuring Newhart's Julia Duffy, and Bill Paxton in one of his earliest on-screen roles.
"Susan Tyrrell gives a tour-de-force performance." – Variety
Marc Edward Heuck discusses Night Warning on the New Beverly blog.
Director

William Asher
Starring

Jimmy McNichol, Susan Tyrrell, Bo Svenson, Marcia Lewis, Julia Duffy, Bill Paxton
Year

1982
Rated

R
Country

USA
Format

35mm
Running Time

93 minutes