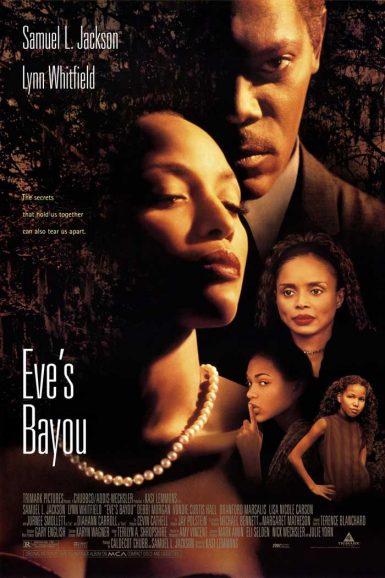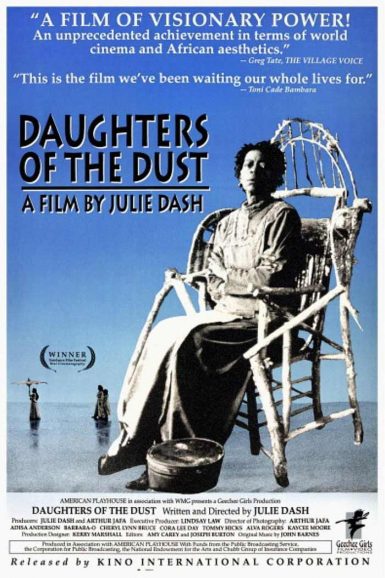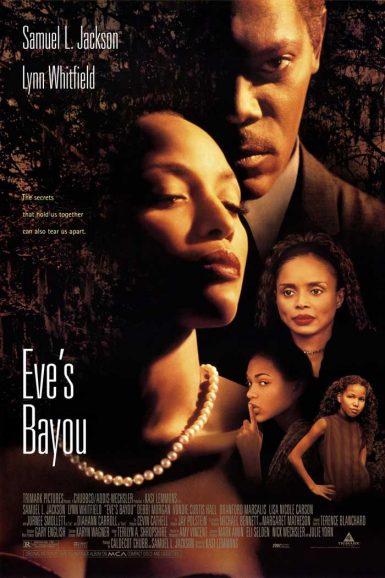 Eve's Bayou
Ten-year-old Eve Batiste (Jurnee Smollett) has lived a privileged life in her small, Creole town. Her father Louis (Samuel Jackson)  is a doctor, esteemed in the community, and her Aunt Mozelle (Debbi Morgan) has the power of "second sight", a psychic ability that Eve also possesses. Forced to keep a terrible secret, Eve turns to a local fortune teller to perform voodoo on someone she believes to be a villain, a decision that will change her life forever. That summer, Eve learns that the secrets that hold us together can also tear us apart. Kasi Lemmons makes her directorial debut with this haunting story of family secrets and trauma's effect on memories.
"One of the very best films of the year" – Roger Ebert
"There has never been a film quite like Kasi Lemmons' shimmering Eve's Bayou." – Kevin Thomas, Los Angeles Times
Director

Kasi Lemmons
Starring

Jurnee Smollett, Meagan Good, Lynn Whitfield, Samuel L. Jackson
Year

1997
Rated

R
Country

USA
Format

35mm
Running Time

109 minutes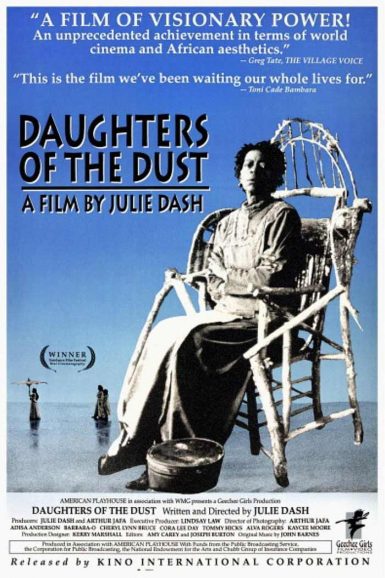 Daughters Of The Dust
An essential piece of film history, Julie Dash's Daughters of the Dust depicts the customs and rituals of the Gullah people, descendants of West African slaves who creolized elements of their homeland's society and relocated to islands just off the coast of Georgia. Over the course of one long day at the dawn of the twentieth century, an extended family contemplates and prepares to migrate to the mainland and leave their way of life behind forever. This hypnotic portrait of a vanishing culture supplied wider audiences first exposure to the Gullah identity and was the first film directed by a black woman to receive general distribution in the United States.
"Dash's boldly imaginative, ecstatically visionary drama … is one of the best of all American independent films; she turns one family's experience of the Great Migration into a vast mythopoetic adventure." – Richard Brody, New Yorker
"Its examination of a bygone way of life is so patient and evocative, so beholden to its own storytelling conventions and rhythms, that watching it is a bit like submitting to a form of time travel." – Justin Chang, Los Angeles Times
Director

Julie Dash
Starring

Adisa Anderson, Barabara-O, Cheryl Lynn Bruce, Cora Lee Day, Tommy Hicks, Alva Rogers, Kaycee Moore
Year

1991
Country

USA
Format

35mm
Running Time

112 minutes