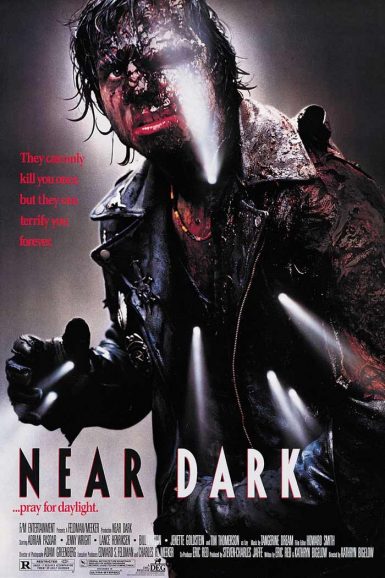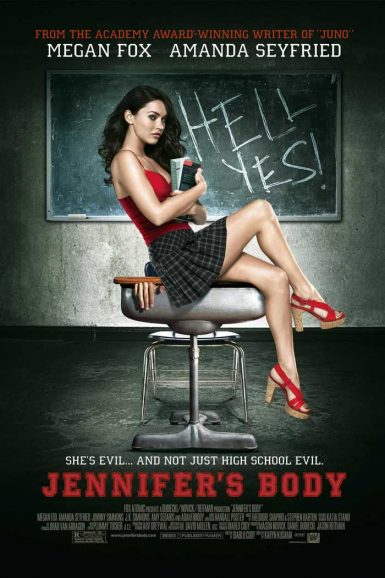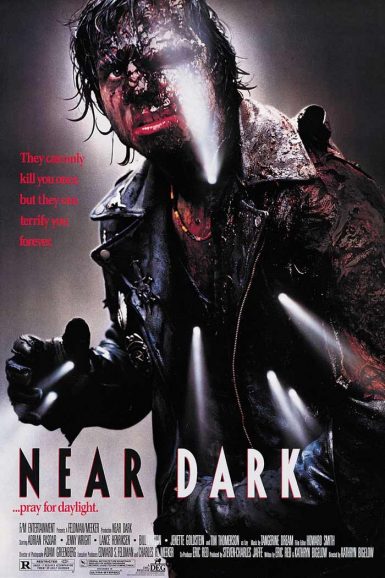 Near Dark
When a small town boy is bitten by a beautiful drifter, he reluctantly joins her nomadic clan roaming the dusty roads in search of their next meal. Kathryn Bigelow's atmospheric vampire western is a terrifying tour de force, gory and gorgeous, a stylish, sexy and violent rebirth for bloodsucker cinema and one of the greatest horror frights of the '80s. Featuring a haunting score by Tangerine Dream and an exceptional team of genre faves as the hungry undead: Lance Henriksen, Bill Paxton, Jenette Goldstein and Joshua Miller.
"The Blue Velvet of date-night spook shows." – Richard Corliss, TIME Magazine
"Bigelow's visual style is often sensational here. She's made a film whose pop nihilism and occasional wild beauty can raise a few honest shivers." – Michael Wilmingon, Los Angeles Times
"Near Dark achieves a new look in vampire films. High-powered but pared down, slick but spare, this is a tale that introduces the unearthly into the banality of rural American existence." – Variety
"Here Bigelow has cross-bred vampire legends, westerns and biker movies to arrive at a combination that's both outrageous and poetic; it has extravagant, bloody thrills plus something else – something that comes close to genuine emotion." – Hal Hinson, The Washington Post
View a collection of Near Dark lobby cards on the New Beverly forum.
Ariel Schudson discusses Near Dark with star Jenette Goldstein on the New Beverly blog.
Director

Kathryn Bigelow
Starring

Adrian Pasdar, Jenny Wright, Lance Henriksen, Bill Paxton, Jenette Goldstein, Tim Thomerson, Joshua Miller
Year

1987
Rated

R
Country

USA
Format

35mm
Running Time

94 minutes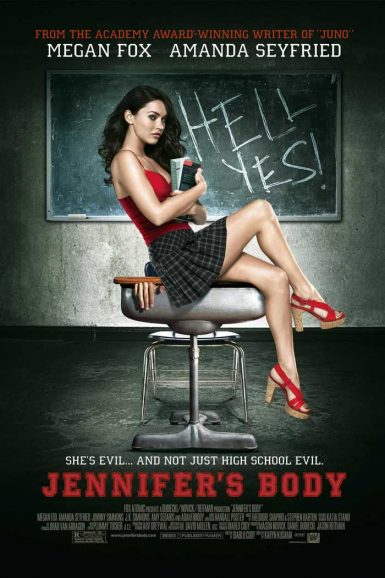 Jennifer's Body
The Karyn Kusama-directed, Diablo Cody-scripted Jennifer's Body is a whip-smart, pitch-black, and blood-drenched feminist horror comedy that's ripe for reevaluation. Megan Fox stars as the titular teen queen cheerleader. But when she becomes possessed by an insatiable demon, she goes from high school evil to a real deal succubus, and the boys she previously wouldn't have given the time of day are suddenly looking like a tasty little snack. Now her mousy best friend (Amanda Seyfried) will have to step out of her shadow, if anyone is going to make it out alive.
"Kusama and Cody's collaboration is a wicked black comedy with unexpected emotional resonance, one of the most purely pleasurable movies of the year so far." – Dana Stevens, Slate
"There is within Diablo Cody the soul of an artist, and her screenplay brings to this material a certain edge, a kind of gleeful relish, that's uncompromising. This isn't your assembly-line teen horror thriller." – Roger Ebert
Marc Edward Heuck writes about Jennifer's Body on the New Beverly blog.
Director

Karyn Kusama
Starring

Megan Fox, Amanda Seyfried, Johnny Simmons, Adam Brody, J.K. Simmons, Amy Sedaris
Year

2009
Rated

R
Country

USA
Format

35mm
Running Time

102 minutes