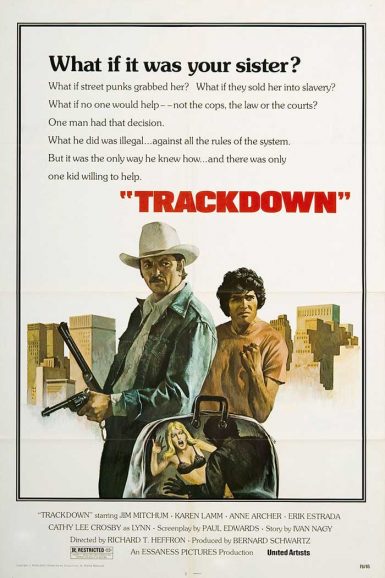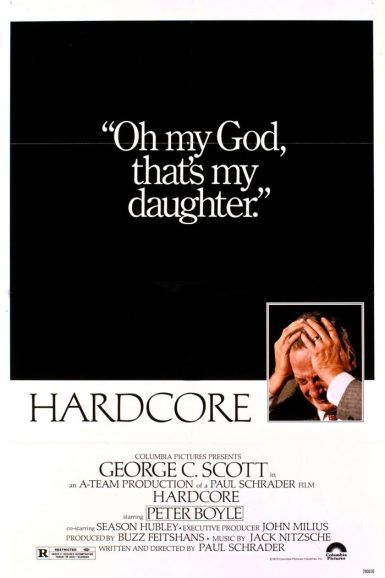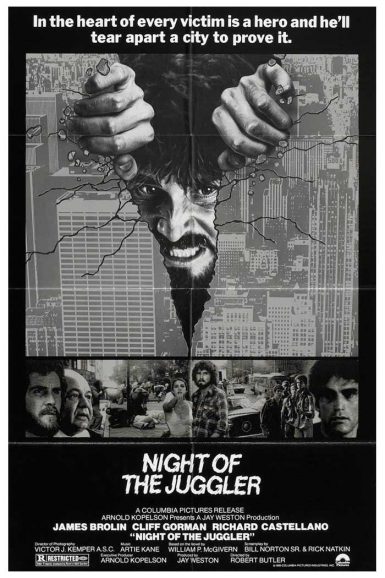 Trackdown
Hardcore
Night of the Juggler
Not Available on DVD!
Buy Tickets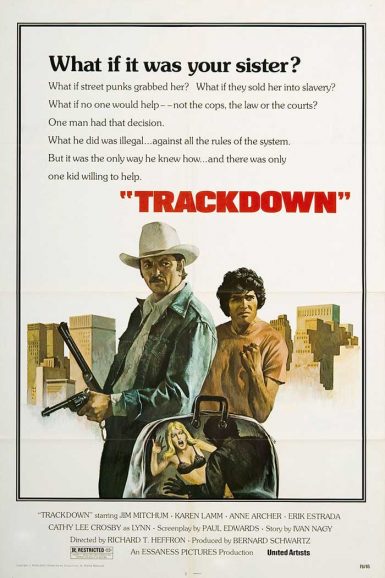 Trackdown
When an innocent beauty hops a bus to the big city in hopes of finding fame & fortune, she's kidnapped and sold into sexual slavery. But when the cops won't help, her big brother will have to take the law into his own hands. An explosive and hard-hitting '70s actioner / seedy LA time capsule, Trackdown follows Montana cattle rancher Jim Calhoun (James Mitchum, eldest son of Robert) on a rampage of revenge, kicking ass and taking names across the gang-infested streets & crime-ridden back alleys of Los Angeles. With a lasso and gun in hand, Jim teams with a social worker (Cathy Lee Crosby) and a young hustler (Erik Estrada!) in a desperate attempt to save his sister.
Director

Richard T. Heffron
Starring

James Mitchum, Karem Lamm, Anne Archer, Erik Estrada, Cathy Lee Crosby, Vince Cannon, John Kerry
Year

1976
Rated

R
Country

USA
Format

35mm
Running Time

98 minutes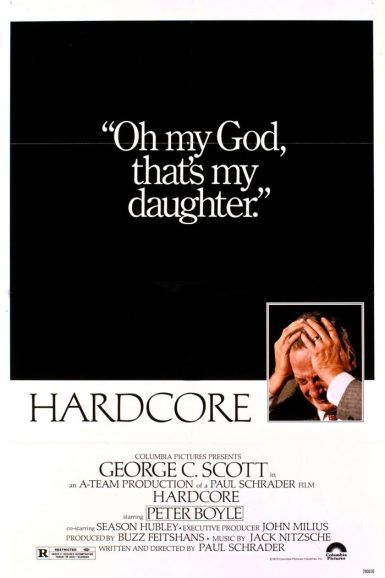 Hardcore
Paul Schrader went in deep on all sorts of sexual deviance in his own life and for Hardcore. According to John Milius, Schrader visited all sorts of adult attractions and BDSM bars like the ones featured in the film for work and for attempted pleasure. It's that openness towards, and genuine curiosity for, these taboo practices which serves Schrader as a storyteller, informing the vulnerability of his lead character: a deeply religious Mid-westerner (a moving and tremendous George C. Scott) who searches the L.A. porno underworld for his runaway daughter. This is an odyssey into every parent's nightmare and one God-fearing man's heart of darkness. For those with particular taste.
"4 Stars … contains moments of pure revelation." – Roger Ebert
View a collection of promotional stills and lobby cards for Hardcore on the New Beverly forum.
Kim Morgan discusses Hardcore on the New Beverly blog.
Director

Paul Schrader
Starring

George C. Scott, Peter Boyle, Season Hubley, Dick Sargent
Year

1979
Rated

R
Country

USA
Format

35mm
Running Time

109 minutes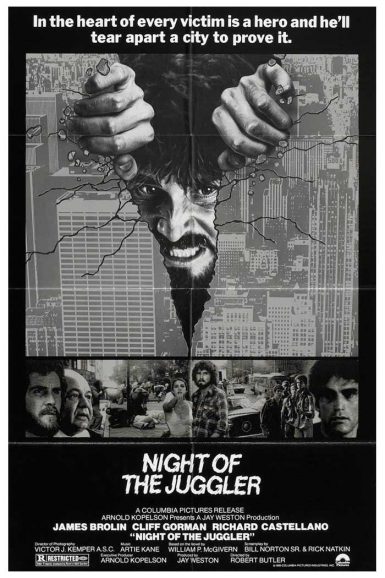 Night of the Juggler
In the heart of every victim is a hero and he'll tear apart a city to prove it. James Brolin is a hard hitting ex-cop in a determined search for his kidnapped daughter in Night of the Juggler. And this is one of the great, yet-to-be-rediscovered NYC sleaze classics, a vicious, relentlessly-paced, edge-of-your-seat thriller with Brolin tirelessly crossing the burned out streets of the grimy city in the hope of saving his daughter before it's too late. An awesome Times Square time capsule packed with the seedy sights & delights of the Big Apple!
Director

Robert Butler
Starring

James Brolin, Cliff Gorman, Richard Castellano, Linda G. Miller, Barton Heyman, Sully Boyar and Julie Carmen
Year

1980
Rated

R
Country

USA
Format

35mm
Running Time

101 minutes