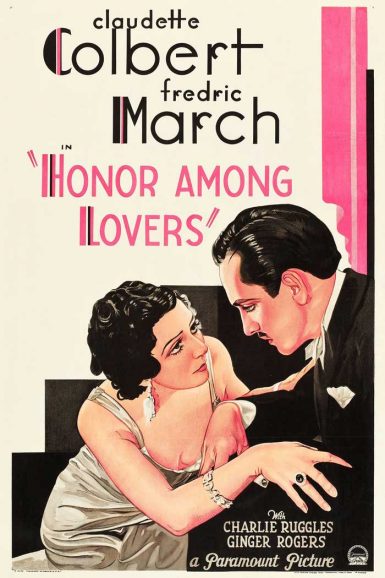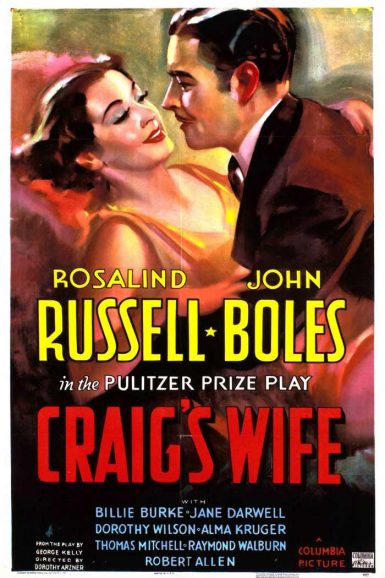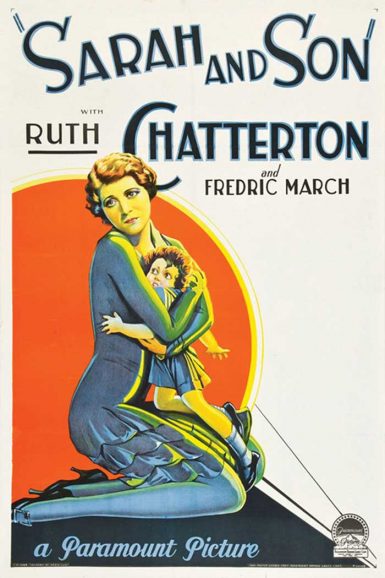 Honor Among Lovers
Craig's Wife
Sarah and Son
Buy Tickets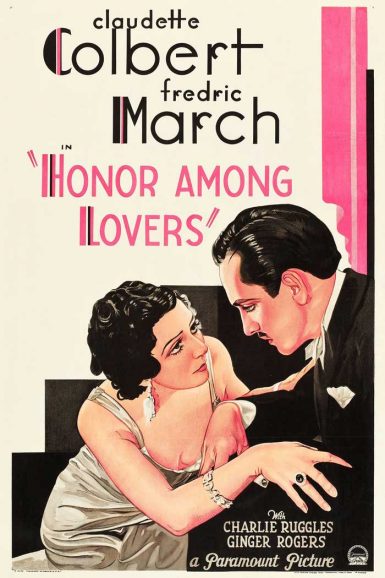 Honor Among Lovers
Jerry Stafford (Fredric March) is a major Wall Street player, whose money and influence can typically enamor any woman, but Julia Traynor (Claudette Colbert) is not any woman. Julia, though charmed by her boss's interest, desires marriage with someone of her class, such as her low-level financier boyfriend Phillip Craig (Monroe Owsley). A year later, she and Phillip have wed, and Jerry, still very much in love, becomes burdened with a choice that could either save or threaten Julia's marriage.
Director

Dorothy Arzner
Starring

Claudette Colbert, Fredric March, Monroe Owsley, Charles Ruggles, Ginger Rogers
Year

1931
Country

USA
Format

35mm
Running Time

75 minutes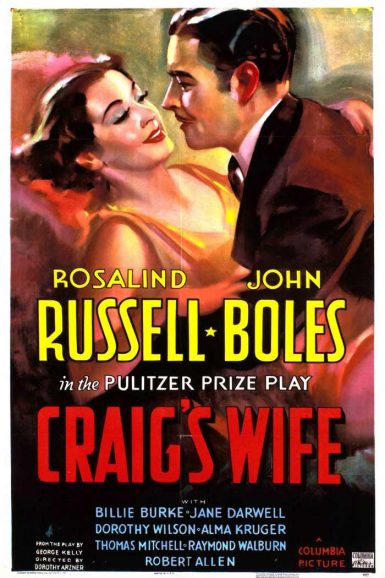 Craig's Wife
Gorgeous 35mm print from the Sony Archives! Walter Craig married his wife for love; Harriet Craig married her husband for money. Controlling and particular, Harriet Craig is building the life she always dreamed of from the ground up, no matter who or what is in the path of destruction. It may be too late when or if she ever realizes that she can no longer see past the walls she's put up.
Kim Morgan writes about Craig's Wife on the New Beverly blog.
Director

Dorothy Arzner
Starring

Rosalind Russell, John Boles, Billie Burke, Jane Darwell, Dorothy Wilson, Alma Kruger
Year

1936
Country

USA
Format

35mm
Running Time

73 minutes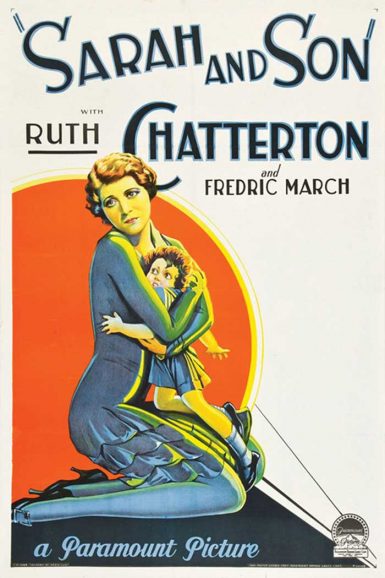 Sarah and Son
Sarah Storm is a woman on the rise from the ashes of an abusive marriage. For years, she fought her way to the top, beating the odds by finding fame and fortune as a world-famous opera singer. The only thing Sarah has left to find is the son who was stolen from her. A mother's love is as powerful as a Storm! Ruth Chatterton was nominated for the Academy Award for Best Actress in this moving adaptation of Timothy Shea's novel about the breadth of one mother's devotion, Sarah and Son.
35mm preservation print courtesy of the UCLA Film & Television Archive.
Director

Dorothy Arzner
Starring

Ruth Chatterton, Fredric March, Fuller Mellish Jr, Gilbert Emery
Year

1930
Country

USA
Format

35mm
Running Time

86 minutes