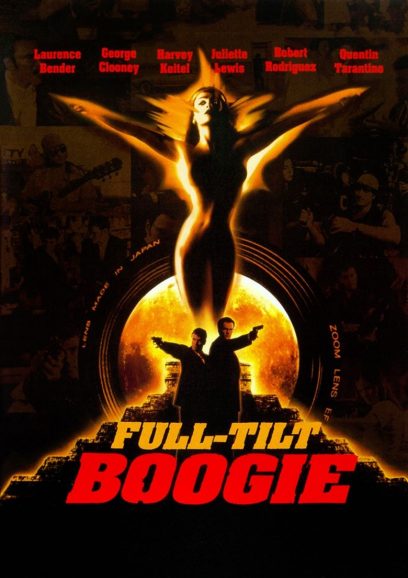 Full-Tilt Boogie (Director Sarah Kelly In Person)
Buy Tickets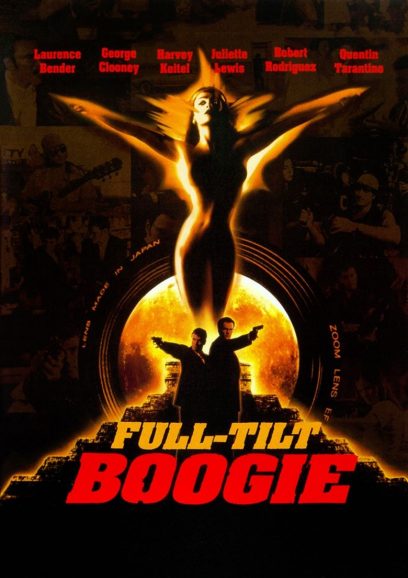 Full-Tilt Boogie (Director Sarah Kelly In Person)
Just added! Director Sarah Kelly will join us IN PERSON, schedule permitting, to discuss the making of her wildly entertaining From Dusk Till Dawn documentary.
If you ever wondered what it's like to make a movie, Full-Tilt Boogie will make you learn it, love it, live it! Don't miss this rare chance to see a 35mm theatrical presentation of the fascinating, funny documentary covering the making of Robert Rodriguez and Quentin Tarantino's From Dusk Till Dawn.
"The surprise of Sarah Kelly's Full-Tilt Boogie is that it turns out to be more fun than the movie it's about. No one in the cast or crew appears to harbor any illusions that they're toiling on the next Pulp Fiction – the mood is closer to that of a Roger Corman set with classier talent"
– Owen Gleiberman, Entertainment Weekly
Director

Sarah Kelly
Starring

Robert Rodriguez, Quentin Tarantino, George Clooney, Juliette Lewis, Harvey Keitel, Fred Williamson plus the production team & crew, personal assistants and more from From Dusk Till Dawn!
Year

1997
Running Time

97 minutes
Tags

R