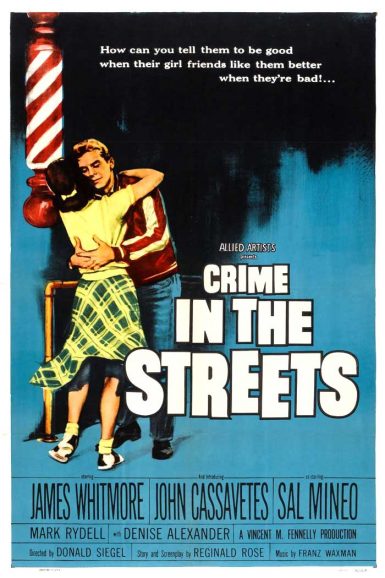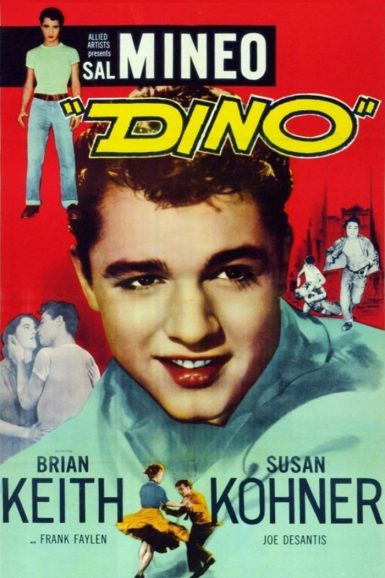 Crime in the Streets
Dino
Not Available on DVD!
Buy Tickets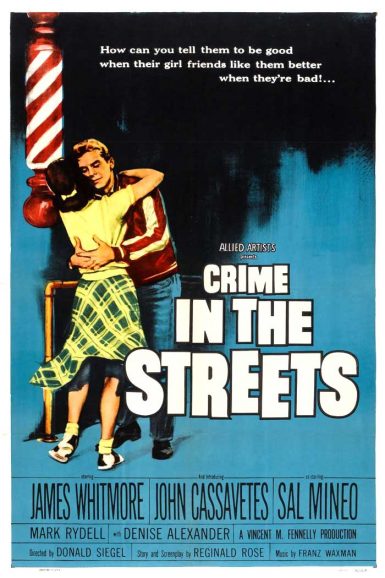 Crime in the Streets
Don Siegel directs a hard boiled tale about juvenile delinquency! Following a rumble between rival NYC gangs, an earnest social worker (The Shawshank Redemption's James Whitmore) tries to connect with the kids, while thug leader John Cassavetes plots his violent revenge. Gritty, atmospheric and well-acted, Crime in the Streets features Rebel Without A Cause's Sal Mineo and future Academy Award nominated director Mark Rydell in excellent supporting roles.
"[Crime in the Streets] is built around long takes of tightly composed performances, culminating in a bravura four-minute shot with entrances and exits brilliantly orchestrated by the commanding presence of Cassavetes." – Richard Brody, New Yorker
Director

Don Siegel
Starring

James Whitmore, Sal Mineo, Mark Rydell, Virginia Gregg, John Cassavetes
Year

1956
Country

USA
Format

16mm
Running Time

91 minutes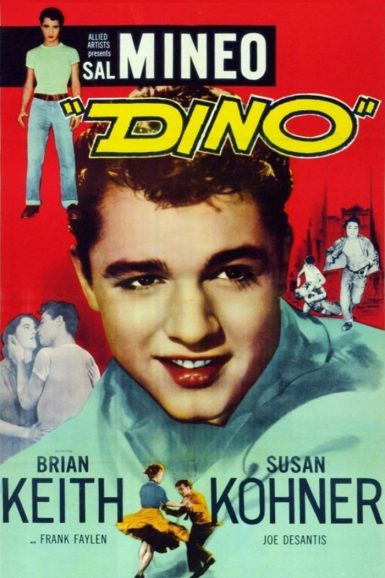 Dino
Sal Mineo explodes like a rocket in the role of his life as Dino, a violent teen cornered like a trapped animal, in this rarely-screened, not-on-dvd juvenile delinquent classic! Following reformatory time for his involvement in a robbery in which a man was killed, Dino is released to a kindly case worker (Brian Keith) who tries to connect with the troubled adolescent. But with tension mounting at home and his old gang hungry for action, will Dino revert to a life of crime or can a new relationship with a pretty girl (Susan Kohner) change the outlook for the young rebel?
Director

Thomas Carr
Starring

Sal Mineo, Brian Keith, Susan Kohner, Frank Faylen
Year

1957
Country

USA
Format

16mm
Running Time

94 minutes