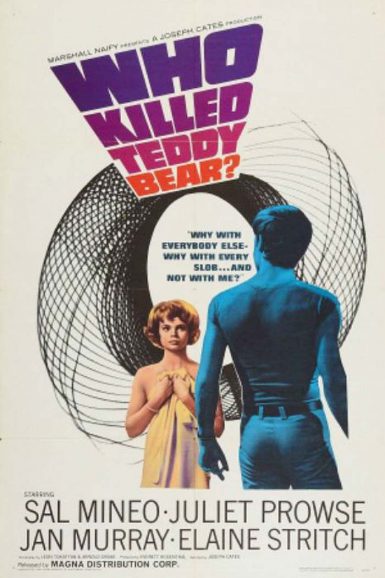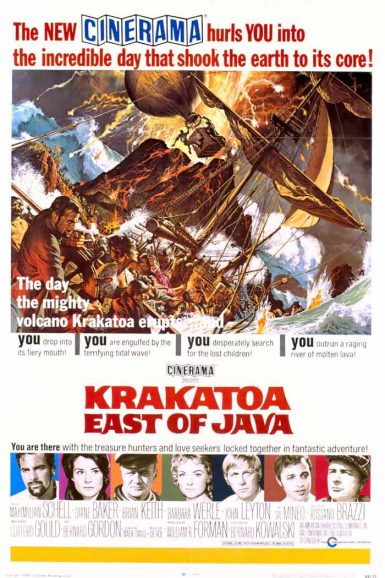 Who Killed Teddy Bear?
Incredibly Rare Print! Not Available on DVD!
Krakatoa, East of Java (IB Tech Print)
Vibrant IB Technicolor 35mm Print!
Buy Tickets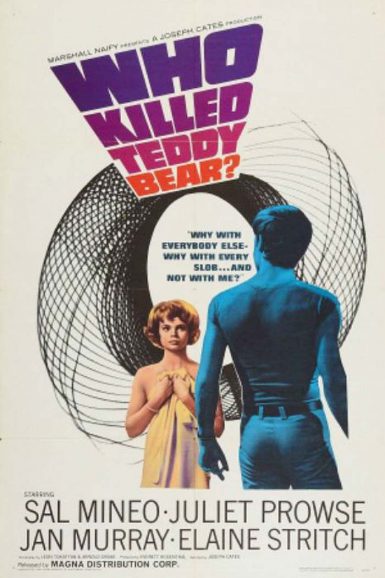 Who Killed Teddy Bear?
An unforgettable descent into sleazy mid-60s NYC, Who Killed Teddy Bear? is a staggering psycho-sexual thriller determined to smash every previously untouchable Hollywood taboo in the rulebook. Juliet Prowse plays a discotheque DJ on the receiving end of a series of increasingly obscene phone calls. As violence from the mysterious stalker tumbles into real life, who could be the madman responsible: the nightclub manager with sapphic desires (Elaine Stritch), the creepy cop with a damaged past (Jan Murray), or the club's shy busboy hiding dark family secrets (Sal Mineo)? Teddy Bear is ripe for rediscovery, raw and unflinching, with a charged Mineo at his fiery best. Print courtesy of the Wisconsin Center for Film & Theater Research
"This 1960s New York story of violated innocence remains unsettling, with Mineo riveting as a proto-Travis Bickle." – Anton Bitel, Film4
Ariel Schudson discusses Who Killed Teddy Bear? on the New Beverly blog.
Director

Joseph Cates
Starring

Sal Mineo, Juliet Prowse, Jan Murray, Elaine Stritch
Year

1965
Country

USA
Format

35mm
Running Time

94 minutes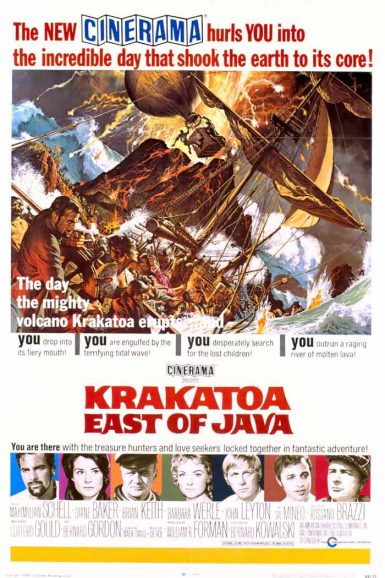 Krakatoa, East of Java (IB Tech Print)
The incredible day that shook the Earth to its core! Spectacular special effects and stunning widescreen cinematography headline an all-star disaster epic. Maximilian Schell captains a ship filled with treasure hunters and thrill seekers, not to mention a hold full of convicts, headed to the island of Krakatoa (technically, west of Java). But when a long-dormant volcano explodes with A-bomb force, he'll have to outrun a raging river of molten lava, outwit a mutinous crew and overcome a prisoner uprising, if he plans to survive. Featuring Diane Baker, Brian Keith, Rossano Brazzi and Sal Mineo.
Director

Bernard L. Kowalski
Starring

Maximilian Schell, Diane Baker, Brian Keith, Barbara Werle, Rossano Brazzi, Sal Mineo
Year

1969
Country

USA
Format

IB Technicolor 35mm
Running Time

96 minutes