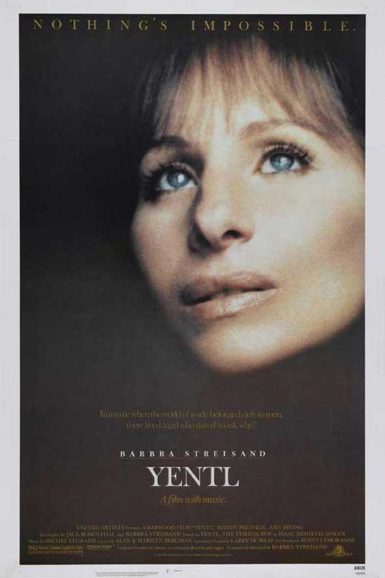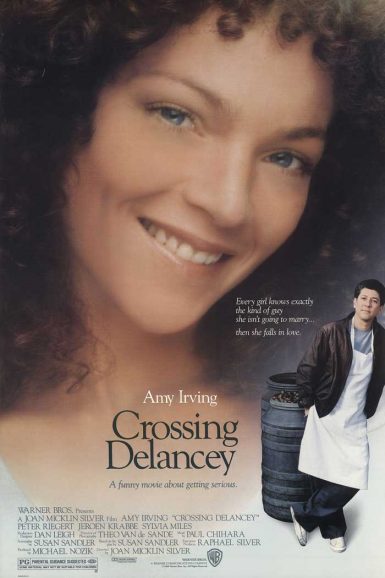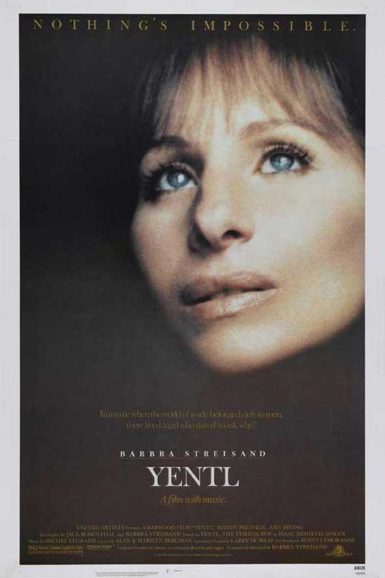 Yentl
Barbra Streisand developed the production of Yentl for over a decade before she was able to direct in it in the early 80's. Worth the wait, this adaptation of Isaac Bashevis Singer's short story stars Streisand herself as an intellectually curious young woman who subverts the laws of her old country shtetl in order to study Talmud by disguising herself as a man. Her masquerade is complicated by feelings she develops for her passionate classmate (Mandy Patinkin). This heartfelt musical reverses its many gender expectations and interrogates key questions of Semitic identity at the dawn of the twentieth century. Barbra's enduring efforts were rewarded, as she became the first (and so far only) woman to win the Best Director Golden Globe.
"It has a distinctive and surprising spirit. It's funny, delicate, and intense – all at the same time." – Pauline Kael, The New Yorker
"Yentl takes its masquerade seriously, it treats its romances with the respect due to genuine emotion, and its performances are so good that, yes, I really did care." – Roger Ebert
Director

Barbra Streisand
Starring

Barbra Streisand, Mandy Patinkin, Amy Irving
Year

1983
Rated

PG
Country

UK/USA
Format

35mm
Running Time

133 minutes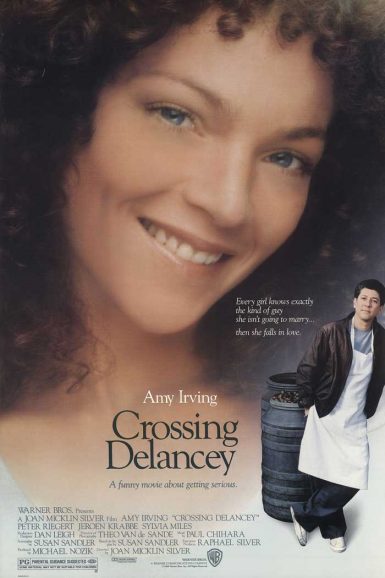 Crossing Delancey
In the charming romantic comedy from Joan Micklin Silver, Crossing Delancey, Isabel "Izzy" Grossman (Amy Irving) is of two different worlds on the isle of Manhattan: her chic Upper West Side career and apartment that lets her rub shoulders with the literary set, and her Lower East Side Jewish roots that nag her about being a single woman in her 30's. A ravenous matchmaker from the old neighborhood (Sylvia Miles) sets her up with a wry pickle salesman who says all the right things (Peter Reigert) and all of Izzy's anticipations go up in the air. Endlessly fresh and painfully real, this film proves love can be the messiest thing there is while it still feels like a fairy tale.
"I first saw this movie when I was a little girl. I was so drawn to Amy Irving, her personal style in this film. I loved this story of a progressive, intelligent, Jewish New Yorker who was so bonded to her grandmother, but not necessarily to her cultural traditions. And what a great romance! There is nothing else like this movie." – Jenny Slate
"Crossing Delancey feels suffused with female energy, putting women's concerns first, and it's simultaneously sharp and affectionate." – Marjorie Ingall, Tablet Magazine
Director

Joan Micklin Silver
Starring

Amy Irving, Peter Riegert, Jeroen Krabbe, Sylvia Miles
Year

1988
Rated

PG
Country

USA
Format

35mm
Running Time

97 minutes