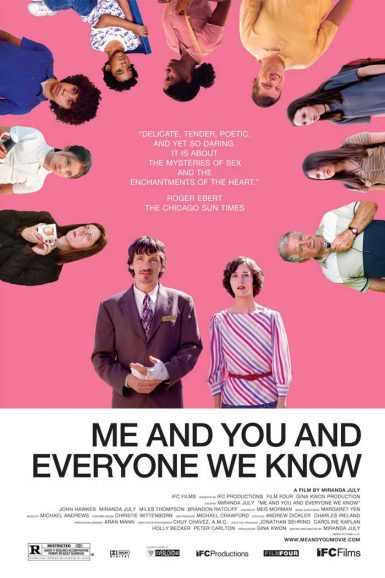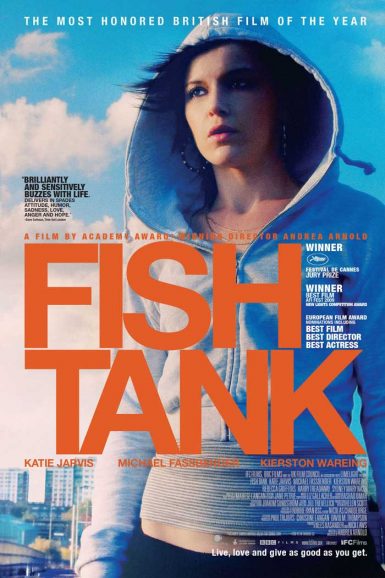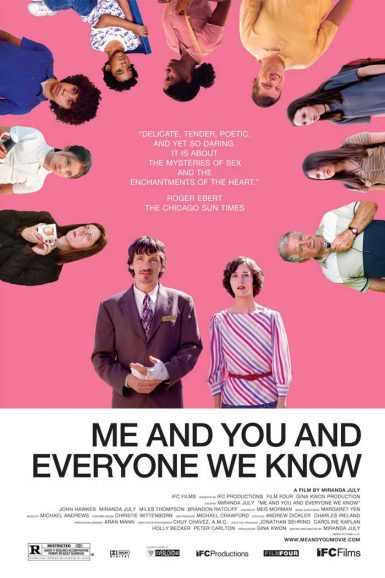 Me and You And Everyone We Know
Miranda July's creative and astonishing first feature depicts a slightly askew, but utterly recognizable, milieu of soul searchers and lovesick loners interweaving in the City of Angels. Centered on the budding romance between an amateur performance artist (July) and a divorced shoe salesman (John Hawkes), the story manages to be both poignantly sad and outrageously hilarious. It's an existential romp where irreverent turns of fate take on magical qualities. It's idiosyncratic and offbeat, without an once of contrivance. It's kind of hard to describe… it's just the hopes and fears and dreams of Me and You and Everyone We Know.
"A perfectly-realized vision: from the sound design to the acting to the direction. For a first film, I was astounded." – Brandon Judell, IndieWire
"Totally original yet filled with familiar human frailties, Everyone leaps off the screen to become one of those rare movie-going experiences that linger in the part of the brain reserved for celluloid memories." – Ruthe Stein, San Francisco Chronicle
"Miranda July's Me and You and Everyone We Know is a film that with quiet confidence creates a fragile magic." – Roger Ebert
Director

Miranda July
Starring

John Hawkes, Miranda July, Miles Thompson, Brandon Ratcliff, Carlie Westerman
Year

2005
Rated

R
Country

USA
Format

35mm
Running Time

91 minutes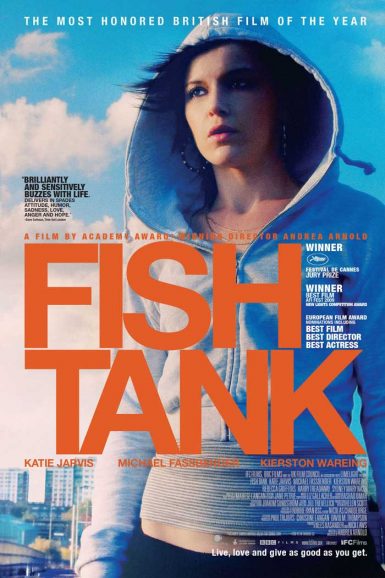 Fish Tank
At once an heir to British kitchen sink realism and a bold, original vision of working-class adolescence, Andrea Arnold's powerful Fish Tank follows Mia as she ekes out her bleak teenage years in a financially and emotionally impoverished apartment block on the edge of London. She begins to conceive of a way out when her hard-drinking single mother brings home a charming boyfriend with eyes for her. Absorbing and unhinged, much like its main character, this singular film shines in perhaps the trickiest story mode: raw social drama. Angry Young Man, meet Angry Young Woman.
"The brilliant power of the film comes from the gritty reality Arnold creates." – Betsy Sharkey, Los Angeles Times
"What makes pic feel special is its unflinching honesty and lack of sentimentality or moralizing, along with assured direction and excellent perfs." – Leslie Felperin, Variety
"Fish Tank may begin as a patch of lower-class chaos, but it turns into a commanding, emotionally satisfying movie, comparable to such youth-in-trouble classics as The 400 Blows." – David Denby, New Yorker
Director

Andrea Arnold
Starring

Katie Jarvis, Michael Fassbender, Kierston Wareing
Year

2009
Country

UK
Format

35mm
Running Time

123 minutes