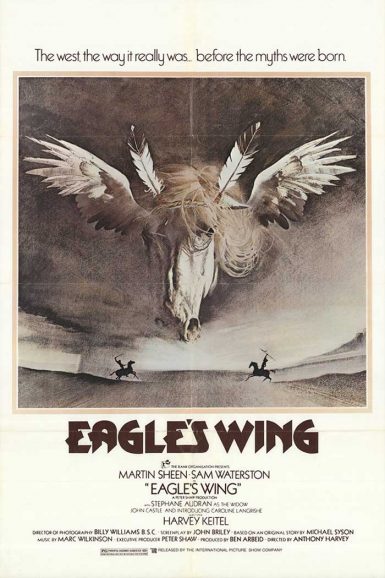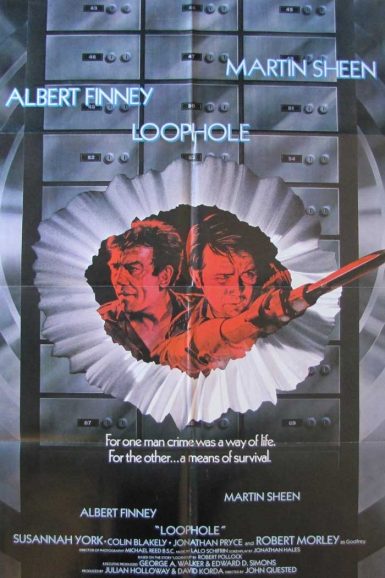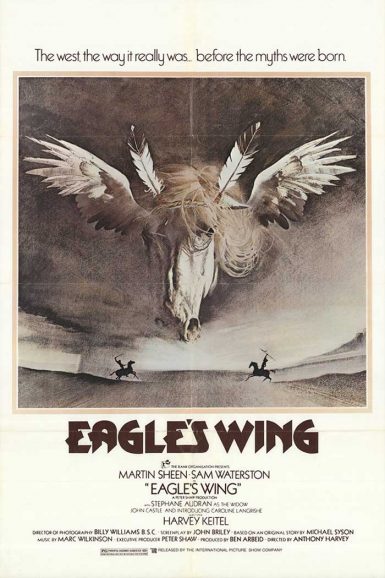 Eagle's Wing
Billed as the first British western filmed in the US, this poetic tale is a beautifully-shot, meditative and revisionist exploration of the west before the myths were born. Martin Sheen is an ex-soldier fresh to the plains of New Mexico, Harvey Keitel is the fur trader showing him the ropes, Stéphane Audran is a rich widow heading home, and Sam Waterston is a Kiowa brave. A beautiful white stallion named Eagle's Wing, and the violent urge to possess it, connects the stories. Director Anthony Harvey (The Lion in Winter) helms a screenplay by John Briley (Gandhi) with stunning widescreen cinematography by Billy Williams (The Lion in Winter, Gandhi).
Marc Edward Heuck discusses Eagle's Wing on the New Beverly blog.
Director

Anthony Harvey
Starring

Martin Sheen, Sam Waterston, Harvey Keitel, Stephane Audran, John Castle, Caroline Langrishe
Year

1979
Country

UK
Format

35mm
Running Time

104 minutes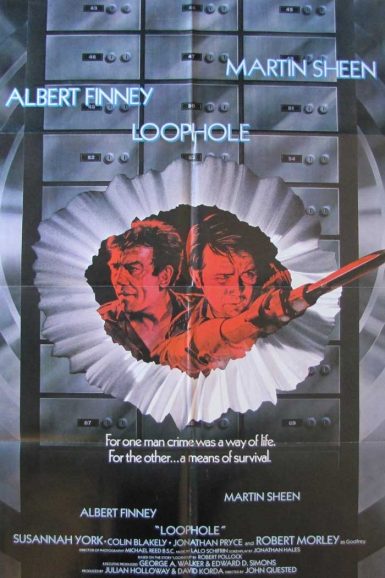 Loophole
For one man, crime was a way of life – for the other, a means of survival! In this ingenious British caper, a master thief (Albert Finney) recruits an unemployed American architect (Martin Sheen) to help plan the greatest heist to ever hit London. Will their team be able to daringly defeat the city's most impregnable vault by drilling from the sewers below or will bank alarms, the police, and their own in-fighting trip them up before they grab the loot? Featuring a stellar supporting cast including Susannah York, Colin Blakely, Jonathan Pryce and Robert Morley, Loophole will keep you on the edge of your seat until the final frame.
Marc Edward Heuck discusses Loophole on the New Beverly blog.
Director

John Quested
Starring

Albert Finney, Martin Sheen, Susannah York, Colin Blakely, Jonathan Pryce, Robert Morley
Year

1981
Country

UK
Format

35mm
Running Time

105 minutes