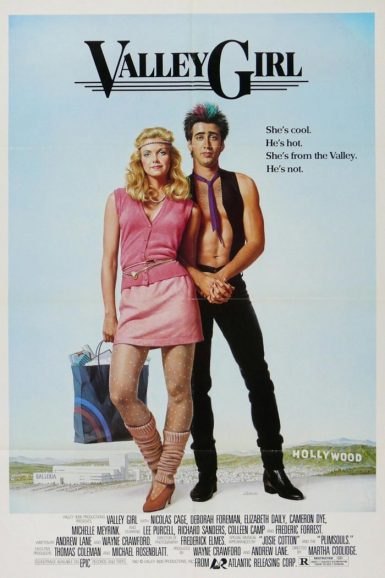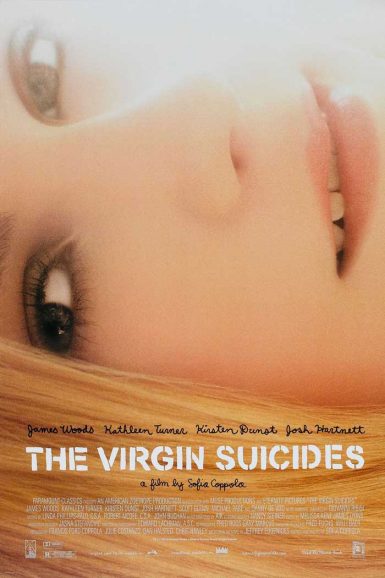 Valley Girl (Special Guests)
The Virgin Suicides
Buy Tickets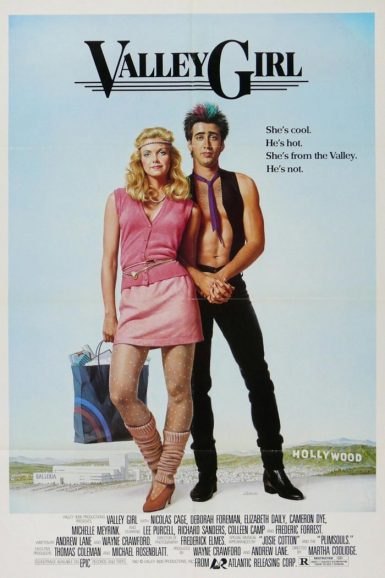 Valley Girl (Special Guests)
Just added! Valley Girl director Martha Coolidge, producer Andy Lane, co-stars Michael Bowen, E.G. Daily, Lee Purcell, Heidi Holicker, Colleen Camp, Chris Murphy, and Camille Calvet, musicians Josie Cotton, Gary Myrick, and The Plimsouls' David Pahoa & Lou Ramirez, plus composers Scott Wilk and Marc Levinthal will join us IN PERSON, schedules permitting, on Saturday, May 18th, to talk about their '80s classic!
It's a preppies-vs-punkers, suburbs-vs-Hollywood heart thumper as this hoodrat Romeo and Juliet prom-com perfectly captures the slang-riddled radness of SoCal life in the '80s as seen through director Martha Coolidges' slyly satirical lens. A young, seriously hot Nicolas Cage plays Valley Girl princess Deborah Foreman's opposites-attract punk object of desire. But can their new wave romance survive societal pressures and shallow friends? Like, oh my god, totally fer sure! Electric chemistry between the two leads, a tubular supporting cast (E.G. Daily! Michael Bowen!) and pitch-perfect dialog make this Los Angeles love adventure a timeless classic. And the fab soundtrack will have you bopping along to Sparks, Modern English and other bitchen KROQ hits!
Karyn Kusama discusses Valley Girl for Trailers from Hell.
Director

Martha Coolidge
Starring

Nicolas Cage, Deborah Foreman, Elizabeth Daily, Michael Bowen, Cameron Dye, Lee Purcell, Colleen Camp, Frederic Forrest, Heidi Holicker
Year

1983
Rated

R
Country

USA
Format

35mm
Running Time

99 minutes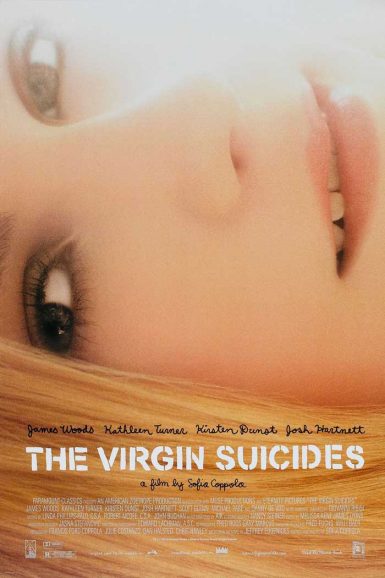 The Virgin Suicides
Sofia Coppola's stunningly poetic directorial debut has lost none of its haunting charm or ethereal allure since its Cannes debut. It's confident, compelling and beautifully styled with an exquisite eye for detail, an excellent cast and an awesome soundtrack featuring the perfect mixtape of '70s rock and an impeccable score by the French band Air. Plus, Kirsten Dunst is a stone fox and Josh Hartnett is at the peak of his dreamy hotness. The story details the five Lisbon sisters, luminous & bewitching teens isolated by overprotective parents (James Woods & Kathleen Turner, both great). The girls move like fleeting visions against their Midwest landscape, eternally unattainable and impossible to forget for the neighborhood boys that narrate the tale. The Virgin Suicides remains an assured showcase for Coppola, a poignant and evocative elegy to forgotten youth and vanished innocence, a captivating vision of adolescence and suburban malaise. But it's also darkly humorous and profoundly affecting, while capturing with pinpoint accuracy both an era and an age.
"A highly affecting film unafraid to exact an emotional toll." – Kevin Thomas, Los Angeles Times
"[Sofia Coppola] has the courage to play it in a minor key. She doesn't hammer home ideas and interpretations. She is content with the air of mystery and loss that hangs in the air like bitter poignancy." – Roger Ebert
"More than most recent movies about suburban adolescence, The Virgin Suicides catches both the triviality and the grandeur of youth, its prosaic details and its mythopoetic flights." – A.O. Scott, The New York Times
Kim Morgan writes about The Virgin Suicides on the New Beverly blog.
Director

Sofia Coppola
Starring

James Woods, Kathleen Turner, Kirsten Dunst, Josh Hartnett, Scott Glenn, Michael Pare, Danny DeVito
Year

1999
Rated

R
Country

USA
Format

35mm
Running Time

97 minutes