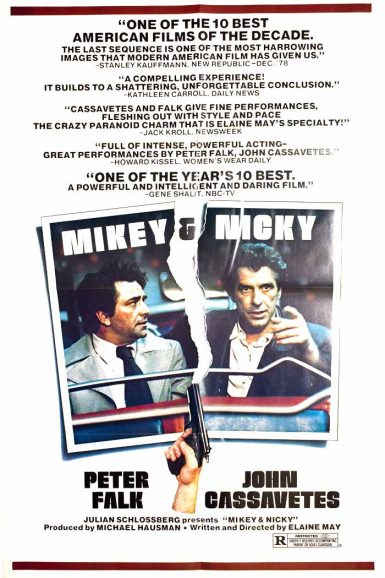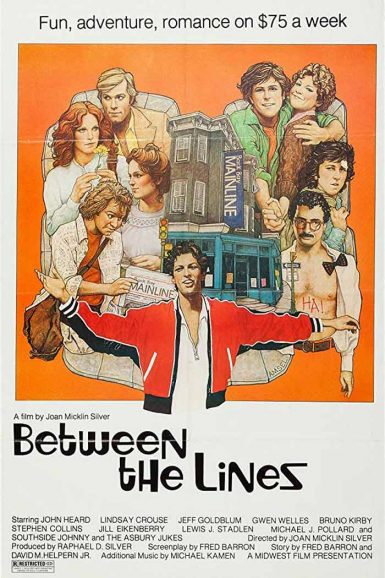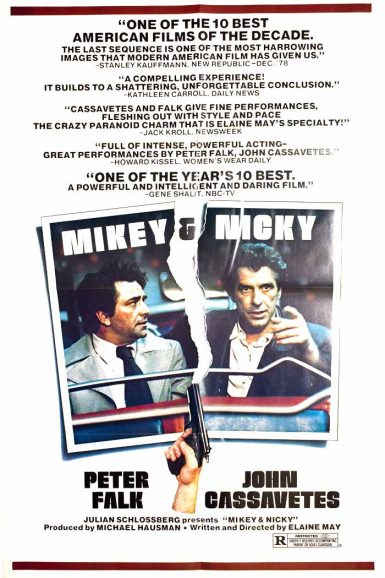 Mikey & Nicky
Fearing that a hit has been put out on him after learning his partner was killed after they scammed some money from the mob, a disheveled and paranoid Nicky (John Cassavetes) calls his friend and fellow low level criminal Mikey (Peter Falk) to his seedy hotel, in order to help get him out of town. From the moment Mikey arrives, Nicky suspects his friend's motives, given that Mikey would certainly be tasked with selling his friend out in order to prove his worth to the syndicate. Nicky decides to take his chances with Mikey, allowing him the opportunity to prove to be either savior or betrayer, and what follows is a gritty and powerful long night's journey into day through the city, as the two men scratch and peel away at the layers of their complicated friendship, while the duality of their own self-preservation weighs over them. Mikey & Nicky is quintessential 1970's cinema, written and directed by the artistic genius of Elaine May in an almost documentary style that captures the full force of Falk & Cassavetes in their prime, and builds to one of that decade's most powerful endings.
"A chaotic blend of comedy and horror, tenderness and brutality, self-revealing intimacy and brazen power plays. Elaine May's Mikey and Nicky is the great gangster movie of the nineteen-seventies" – Richard Brody, New Yorker
Kim Morgan writes about Mikey & Nicky on the New Beverly blog.
Director

Elaine May
Starring

Peter Falk, John Cassavetes, Ned Beatty, Rose Arrick, Carol Grace, William Hickey
Year

1976
Country

USA
Format

35mm
Running Time

106 minutes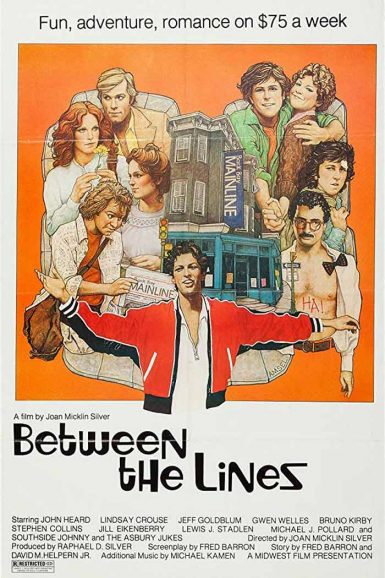 Between The Lines
Joan Micklin Silver's chronicle of a Boston alt-weekly paper in a period of upheaval, Between the Lines, is all the more prescient considering today's state of local news journalism. The staff at The Back Bay Mainline includes a lothario music critic (Jeff Goldblum), a tortured wannabe novelist (John Heard), his ambitious photographer girlfriend (Lindsay Crouse), and a naïve rookie eager to break his first story (Bruno Kirby). This under-seen New Hollywood indie is a rich ensemble dramedy which both deftly observes the waning 70's lefty political culture and pays tribute to an endangered, yet essential, democratic institution.
"Silver's film also feels now like a prescient farewell to the values that had made the new American cinema of the '70s so vital." – Jonathan Romney, Film Comment
Director

Joan Micklin Silver
Starring

John Heard, Lindsay Crouse, Jeff Goldblum, Jill Eikenberry, Bruno Kirby, Gwen Welles, Stephen Collins
Year

1977
Rated

R
Country

USA
Format

35mm
Running Time

101 minutes