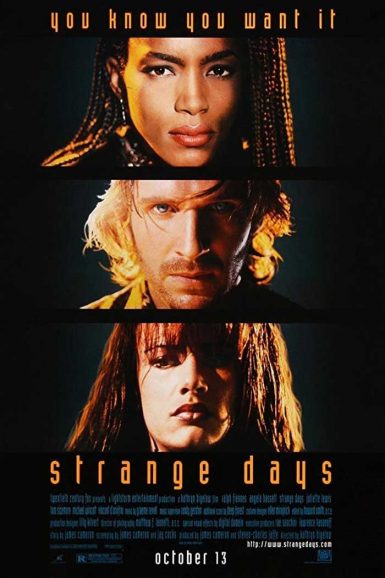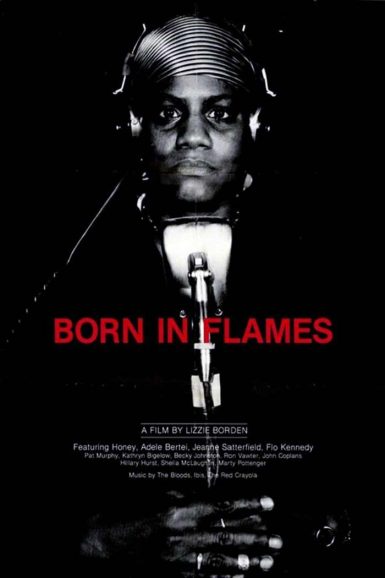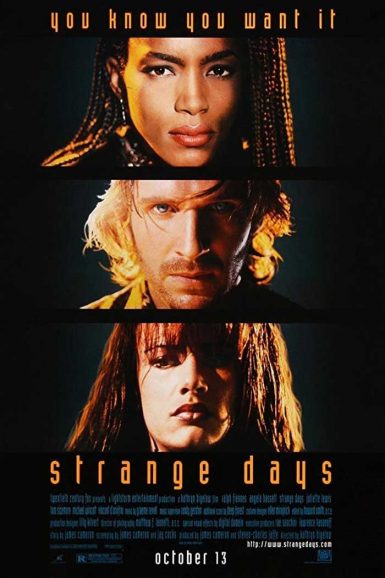 Strange Days
In the final days of 1999, former cop Lenny Nero (Ralph Fiennes) peddles discs from illegal memory-recording devices known as SQUID on the black market. When Lenny finds a disc that reveals the murder of a former ally, he enlists his friends Mace (Angela Bassett) and Max (Tom Sizemore) to pursue justice. With escalating intervention from LAPD officers and new SQUID discs providing damning evidence, Lenny begins to unravel a conspiracy that could end in his demise. James Cameron and Jay Cocks co-wrote the Kathryn Bigelow-helmed sci-fi thriller Strange Days.
"Four Stars. The movie is a technical tour de force." – Roger Ebert
"Undeniably thrilling" – Peter Travers, Rolling Stone
Director

Kathryn Bigelow
Starring

Ralph Fiennes, Angela Bassett, Juliette Lewis, Tom Sizemore, Michael Wincott, Vincent D'Onofrio, Glenn Plummer
Year

1995
Rated

R
Country

USA
Format

35mm
Running Time

145 minutes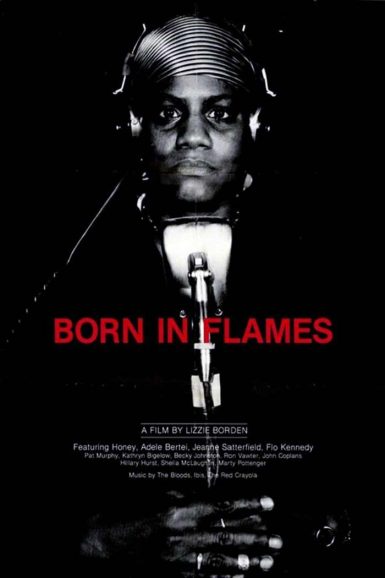 Born in Flames
Maybe the only radical queer feminist alternate history film ever made, Lizzie Borden's Born in Flames is political filmmaking at its most urgent – a hyper-realistic docu-drama (made over the course of five years for $40,000) depicting the post-revolutionary moment after a feminist/socialist coup in America. With violence in the streets and misogynist backlash spreading, Women's Armies risk major sacrifices in the fight for continued justice. A howling screed against sexism, fascism, homophobia, and hatred of any kind, this film raises prescient issues in an uncanny fictional context and remains a powerful polemic on par with The Battle of Algiers and Jeanne Dielman.
Preserved by Anthology Film Archives with restoration funding from the Hollywood Foreign Press Association and The Film Foundation.
"Beautifully made, courageously edited, and swift-moving, this challenging, provocative film is a work that is both humanist and revolutionary." – Marjorie Baumgarten, The Austin Chronicle
"This unruly, unclassifiable film – perhaps the sole entry in the hybrid genre of radical-lesbian-feminist sci-fi vérité – premiered two years into the Reagan regime, but its fury proves as bracing today as it was back when this country began its inexorable shift to the right." – Melissa Anderson, The Village Voice
Director

Lizzie Borden
Starring

Honey, Adele Bertei, Jeanne Satterfield, Flo Kennedy
Year

1983
Country

USA
Format

35mm
Running Time

79 minutes