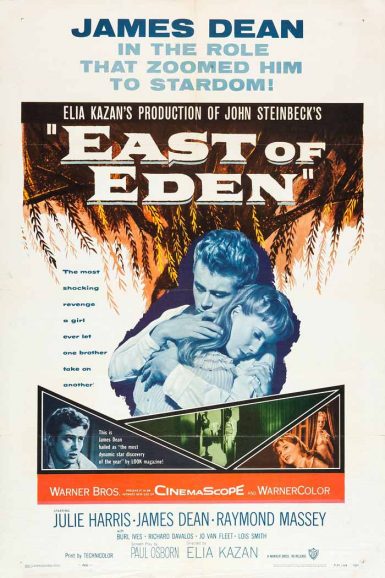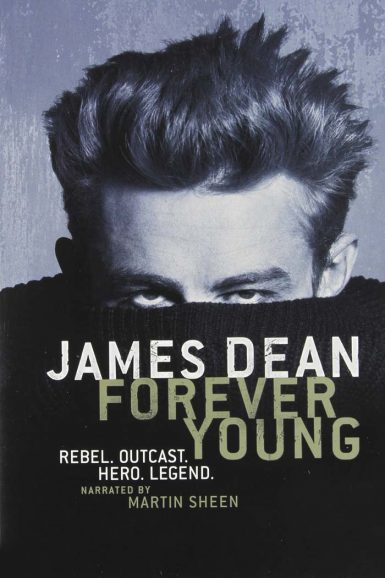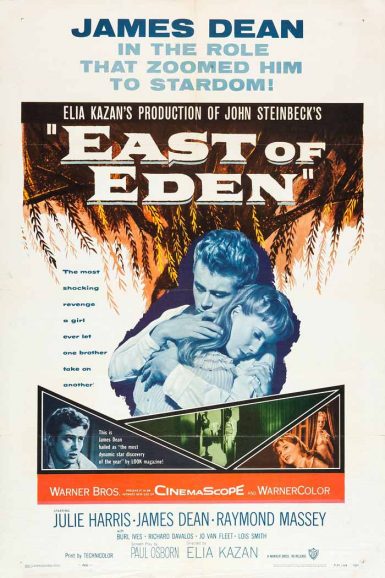 East of Eden
Elia Kazan took on the mammoth task of adapting John Steinbeck's celebrated opus East of Eden, and he ended up giving the world James Dean. Disaffected post-war kids were drawn to Dean's brooding style and emotional urgency as prodigal son Cal Trask growing up in WWI-era Salinas Valley. He jockeys with chosen older brother Aron (Richard Davalos) for the attention of his idealistic, principled father (Raymond Massey), searches for a long-thought-dead mother (Jo Van Fleet), and courts affection for his brother's girl (Julie Harris). East of Eden was the only Dean film he saw released in his lifetime, and supplied the first of his posthumous Oscar nominations. Like the novel, this family saga draws heavily from American history and the Old Testament to meditate, in rather Steinbeck-ian fashion, on the difference between progress and promise.
"East is not only one of Kazan's richest films and Dean's first significant role, it is also arguably the actor's best performance." – Kenneth Turan, Los Angeles Times
"A film of great performances, atmospheric photography, and a sure sense of period and place" – Geoff Andrew, Time Out
View a collection of East of Eden promotional stills on the New Beverly forum.
Ariel Schudson discusses East of Eden on the New Beverly blog.
Director

Elia Kazan
Starring

Julie Harris, James Dean, Raymond Massey, Burl Ives, Ricahrd Davalos, Jo Van Fleet, Albert Dekker
Year

1955
Country

USA
Format

35mm
Running Time

115 minutes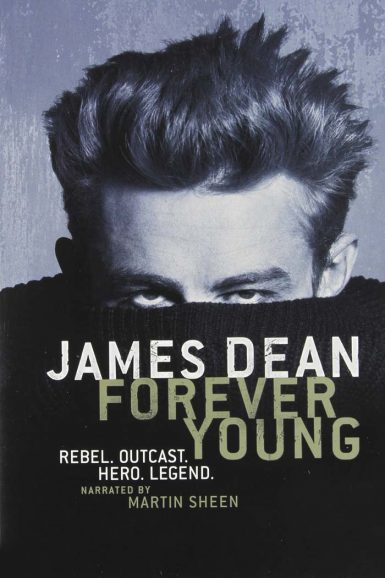 James Dean: Forever Young
James Dean: Forever Young is a powerhouse documentary packed with rare photos and early television footage detailing the professional career of a screen icon, from his breakthrough Pepsi commercial to his landmark roles in East of Eden, Rebel Without a Cause and Giant, to his tragic death at the age of 24. Martin Sheen narrates a clip show goldmine of nearly-lost performances, appearances and screen tests, filling in important gaps in the acting life of one of cinema's greatest superstars.
Director

Michael J. Sheridan
Year

2005
Country

USA
Format

35mm
Running Time

88 minutes