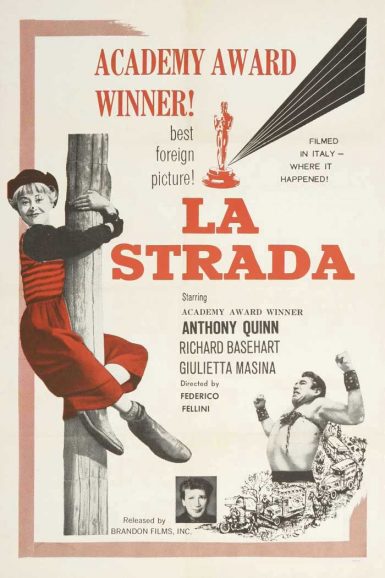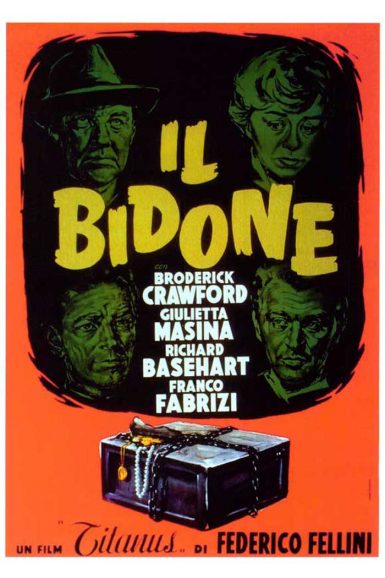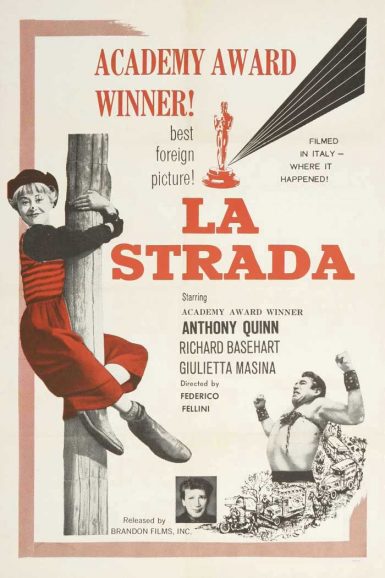 La Strada
One of Federico Fellini's early masterpieces, La Strada projects the director's fabulist sensibilities onto an intimate love triangle set on society's margins in a rapidly modernizing Italy. Giulietta Masina (Fellini's wife and life-long collaborator) stars as a wide-eyed provincial girl sold to a brutish traveling daredevil (Anthony Quinn) in order to bail out her poor family. Their reluctant partnership grows into a kind of love, as she becomes an invaluable part of his sideshow attraction and lonely life. But their quiet communion is upended when a charming but self-satisfied fool from a rival circus tries to win the young lady's hand. All of that carnival-esque Fellini magic is on full display here, but elegantly textured into the sweetness and melancholy of a peasant romance.
"The first film that can be called entirely Felliniesque." – Roger Ebert
"Signor Fellini has used his small cast, and, equally important, his camera, with the unmistakable touch of an artist. His vignettes fill his movie with beauty, sadness, humor and understanding." – A.H. Weiler, The New York Times
Director

Federico Fellini
Starring

Anthony Quinn, Giulietta Masina, Richard Basehart, Aldo Silvani, Marcella Rovere, Livia Venturini
Year

1954
Country

Italy
Format

35mm
Running Time

108 minutes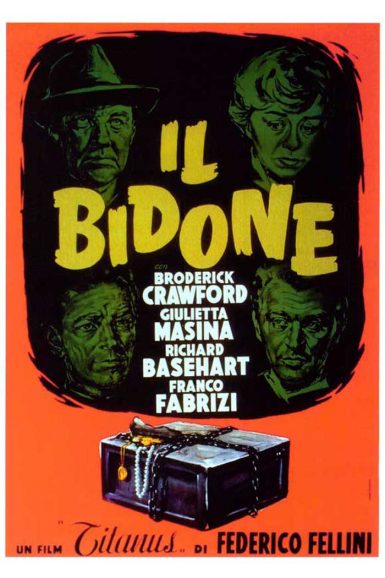 Il Bidone
The middle chapter in Federico Fellini's "Trilogy of Loneliness" between La Strada and Nights of Cabiria, Il Bidone is a simple yet powerful tale that follows a trio of con artists (Broderick Crawford, Richard Basehart, Franco Fabrizi) and their personal and professional pressures as they go from town to town preying on the poor. But when one of the swindlers runs into his own daughter, it triggers a crisis of conscience with tragic results. Giulietta Masina, Fellini's wife and collaborator, co-stars.
"It contains some very strong Fellini phases and accumulations of moods that make it well worth seeing." – Bosley Crowther, The New York Times
Director

Federico Fellino
Starring

Broderick Crawford, Giulietta Masina, Richard Basehart, Franco Fabrizi
Year

1955
Country

Italy/France
Format

35mm
Upcoming Showtimes
6:30 pm
La Strada
8:50 pm
Il Bidone