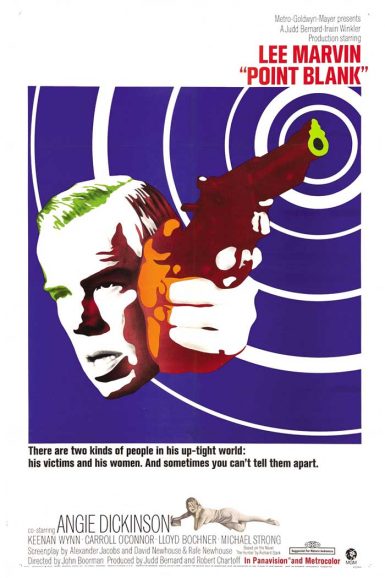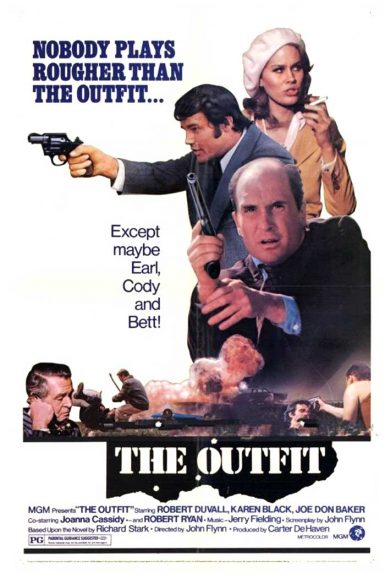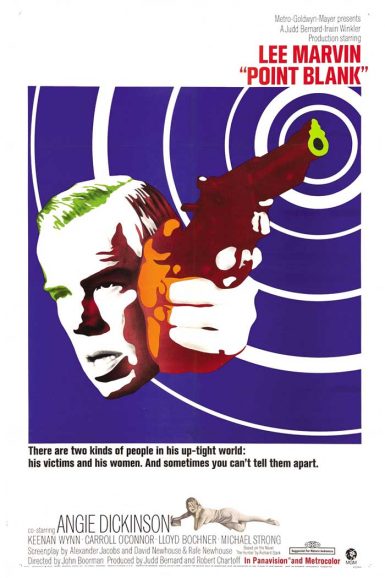 Point Blank
Point Blank is a searing sunshine noir with the blackest of hearts. Against the California sun and surf, Lee Marvin stars as hard-boiled thief Walker, a ticking time bomb of vengeance taking on the shadowy crime organization that double-crossed him, killed his wife, and left him for dead in Alcratraz. Englishman John Boorman captured the psychedelic dissonance of the Golden State in period of explosive upheaval as the backdrop for this dreamy brutal proto-New Hollywood thriller. Featuring John Vernon (in his film debut) as his backstabbing former partner and Angie Dickinson as the femme fatale who may be Walker's entreé to the man who set him up. God help you if you get in his way.
"Taut thriller, ignored in 1967, but now regarded as a top film of the decade." – Leonard Maltin
"There are moments of breathtaking visual creativity, from the not-quite-freeze-frames over the opening credits to a series of confrontational close-ups when things turn violent." – Tom Huddleston, Time Out
Director

John Boorman
Starring

Lee Marvin, Angie Dickinson, Keenan Wynn, Carroll O'Connor, Lloyd Bochner, Michael Strong, John Vernon
Year

1967
Country

USA
Format

35mm
Running Time

92 minutes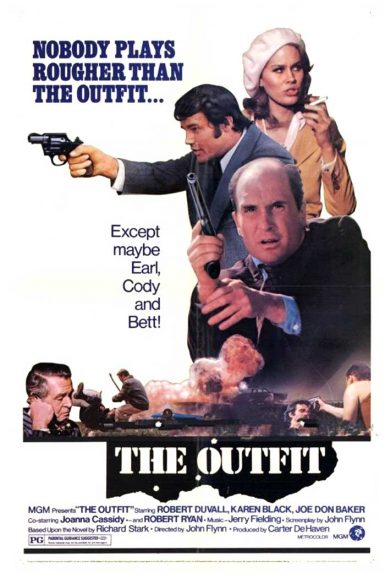 The Outfit
Rolling Thunder director John Flynn helms a lean, mean, hard-hitting crime picture based on the novel by Richard Stark. When a crook (Robert Duvall) gets released from prison, he'll grab his girl (Karen Black) and his old partner (Joe Don Baker) and set out to systematically dismantle the crime syndicate that killed his brother. But nobody plays rougher than The Outfit when somebody messes with their business. Featuring Robert Ryan as the mob boss and Joanna Cassidy as his trophy wife, plus recognizable character actors Timothy Carey, Richard Jaeckel, Elisha Cook Jr., and more.
"The Outfit is a classy action picture, very well directed and acted, about a gangster's revenge on the mob for the death of his brother. An outline of the plot would make it sound pretty routine, but what makes the picture superior is its richness of detail. We don't care much about what happens; the same things are always happening in action movies, and when you've seen one car burst into flames you've seen them all. But the people in this movie are uncommonly interesting." – Roger Ebert
Director

John Flynn
Starring

Robert Duvall, Karen Black, Joe Don Baker, Joanna Cassidy, Robert Ryan, Timothy Carey, Richard Jaeckel, Elisha Cook Jr
Year

1973
Country

USA
Format

35mm
Running Time

103 minutes