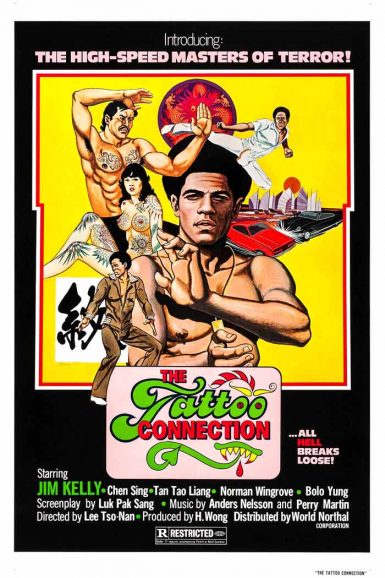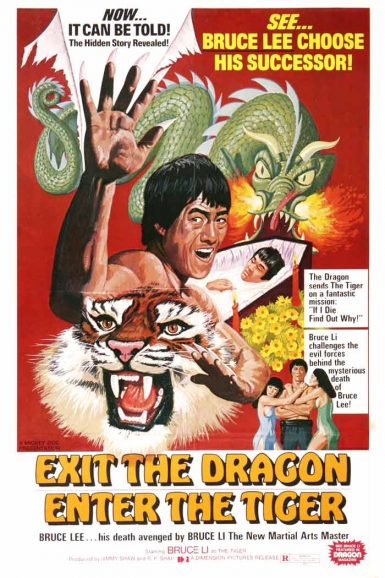 The Tattoo Connection
Exit the Dragon, Enter the Tiger
Buy Tickets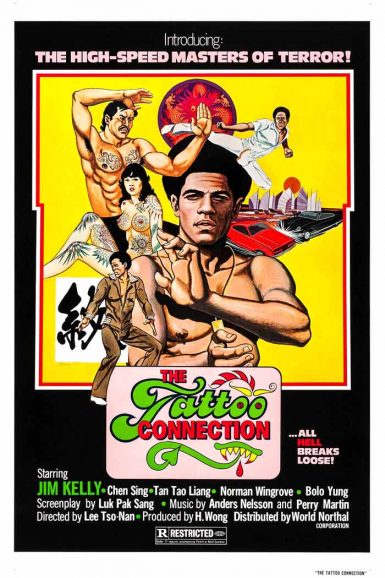 The Tattoo Connection
After a coveted diamond is stolen in Hong Kong, the insurance company dispatches a former CIA agent (Jim Kelly) to retrieve the gem. Skilled in martial arts, agent Lucas attempts to navigate through the world of Hong Kong crime, but he may get some much needed help from a crook with a change of heart. Director Lee Tso Nam brings together an exciting blend of Chinese style and American swagger in The Tattoo Connection!
Director

Tso Nam Lee
Starring

Jim Kelly, Chen Sing, Bobby Ming, Misaki Name, Norman Wingrove, Tan Tao-Liang
Year

1978
Country

Hong Kong
Format

35mm
Running Time

90 minutes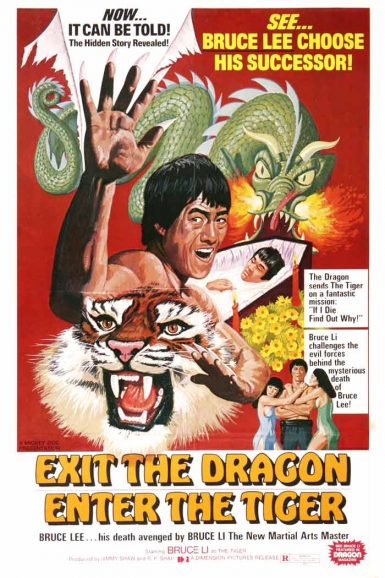 Exit the Dragon, Enter the Tiger
The Dragon sends The Tiger on a fantastic mission: "If I die, find out why!" In one of the great Bruceploitation brain busters, (a fake) Bruce Lee commands his disciple (Bruce Li) to investigate the mystery surrounding his death. But the Tiger quickly meets forceful resistance from the vicious drug rings and fast-fingered karate killers who will do anything to hide the truth behind the master's murder. Featuring top class fights, excellent widescreen photography, nods to the classics (hello, yellow track suit) and footage from (the real) Bruce's funeral, Exit the Dragon, Enter The Tiger packs a wallop as must-see martial arts mayhem!
Director

Tso Nam Lee
Starring

Bruce Li, Chang Yi, Lung Fei, Shan Mao, Kam Kong
Year

1976
Rated

R
Country

Hong Kong/Taiwan
Format

35mm
Running Time

79 minutes