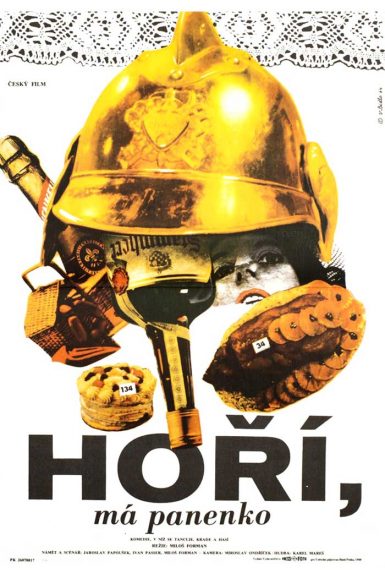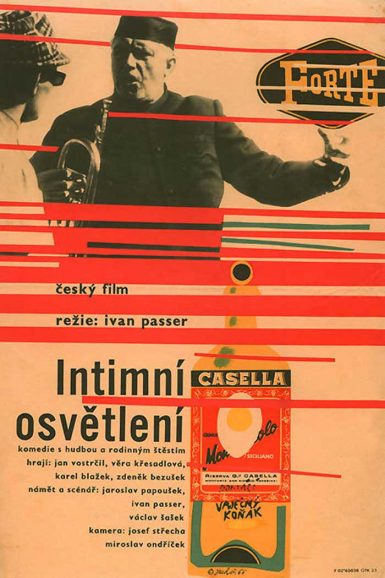 The Firemen's Ball
Intimate Lighting (Director Ivan Passer In Person!)
Buy Tickets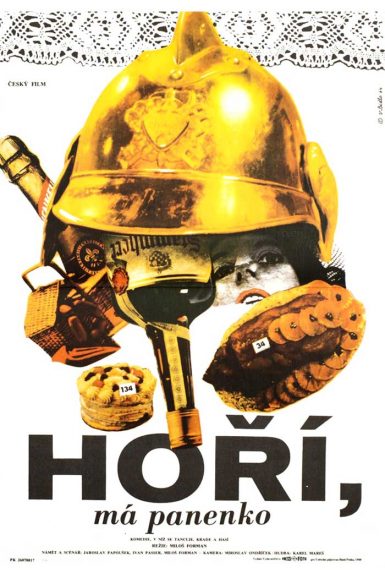 The Firemen's Ball
On one level The Firemen's Ball is an accomplished screwball comedy, on another level, it's a work of subversive genius so trenchant it brought a government ban and compelled the filmmaker to leave his home country. Taking aim at the communist Czech government on the eve of Prague Spring, Milos Forman (One Flew Over The Cuckoo's Nest, Amadeus) crafted perhaps the most incisive satire ever to come out of the Eastern bloc, not to mention the crown jewel of the Czech New Wave. This deceptively simple story follows a provincial fire brigade's fundraising ball falling apart in every which way, from pilfered raffle prizes to a beauty pageant lined with reluctant contestants.
"The movie is just plain funny. And as a parable it is timeless, with relevance at many times in many lands." – Roger Ebert
Marc Edward Heuck discusses The Firemen's Ball on the New Beverly blog.
Director

Milos Forman
Starring

Jan Vostrcil, Josef Sebánek, Josef Valnoha, Josef Kolb, Jan Stöckl
Year

1967
Country

Czechoslovakia/Italy
Format

English subtitled 35mm
Running Time

71 minutes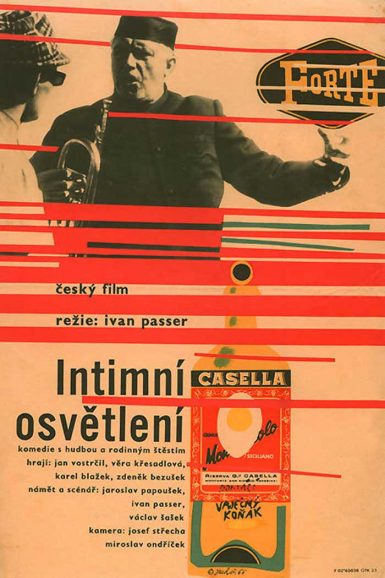 Intimate Lighting (Director Ivan Passer In Person!)
JUST ADDED: Ivan Passer, co-screenwriter of The Firemen's Ball and writer / director of Intimate Lighting, will join us IN PERSON, schedule permitting, to discuss his pioneering Czech New Wave masterpieces on Sunday, March 26.
Director Ivan Passer (Cutter's Way) gives us a slice of life with both gravitas and specificity with Intimate Lighting, a textured satire about a symphony musician who visits old friends in the country. It is sometimes quiet, sometimes booming, but always sharp in the way it cuts down family, sex, music, and religion. Passer, a school-age friend and co-writer of Milos Forman, worked with cinematographer Miroslav Ondricek (Amadeus) on this delightfully haphazard human comedy with just the right amount of both affection and scorn for its leads.
Marc Edward Heuck discusses Intimate Lighting on the New Beverly blog.
Director

Ivan Passer
Starring

Zdenek Bezusek, Karel Blazek, Miroslav Cvrk, Vera Kresadlová
Year

1965
Country

Czechoslovakia
Format

English subtitled 35mm
Running Time

71 minutes