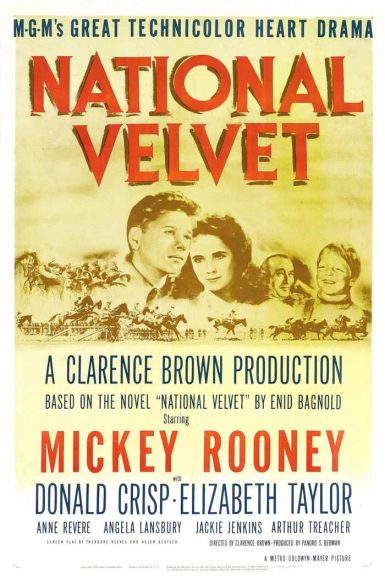 National Velvet
A disillusioned ex-jockey (Mickey Rooney) decides to help Sussex native Velvet Brown (a very young Elizabeth Taylor) train her wild, undisciplined horse, "The Pie," for England's Grand National Race. But obstacles pop up as it gets closer to the big day. Clarence Brown (Intruder in the Dust) directed this adaptation of the beloved novel by Enid Bagnold for MGM, with sterling support from seasoned thespians Donald Crisp, Angela Lansbury and Anne Revere. A certified classic for all ages.
"One of the most likable movies of all time." – Pauline Kael
Read an article in The Telegraph about Laurian, Comtesse d'Harcourt, the inspiration for National Velvet.
Watch a vintage newsreel highlighting the 1945 Academy Awards including Anne Reeve's win for Best Supporting Actress.
Director

Clarence Brown
Starring

Mickey Rooney, Elizabeth Taylor, Donald Crisp, Anne Reeve, Angela Lansbury
Year

1944
Rated

G
Country

USA
Format

35mm
Running Time

123 minutes