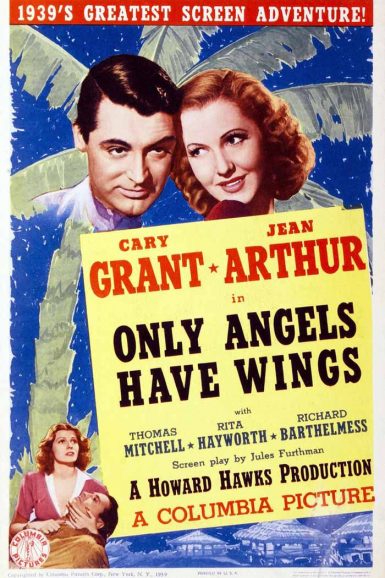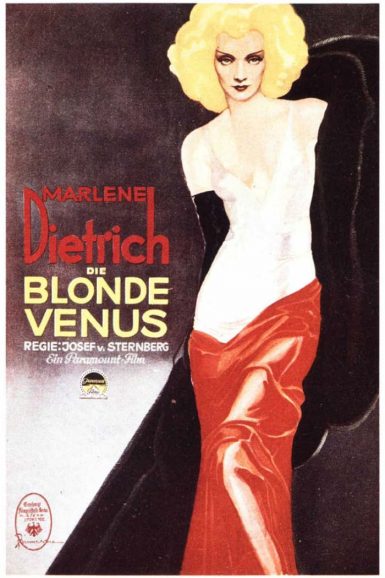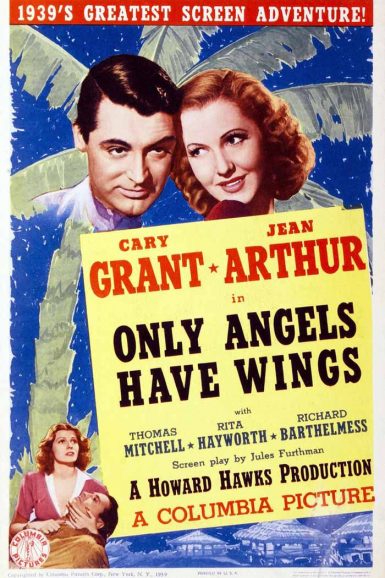 Only Angels Have Wings
A WWI pilot himself, Howard Hawks became synonymous with high-flying, aviation adventure pictures during the genre's 1930's golden era, culminating in his accomplished Only Angels Have Wings. Cary Grant stars the gaucho pants-wearing commander of a swampy, backwater airfield in South America, whose pilots take dangerous risks, flying through the Andes, to secure a competitive delivery contract. The thrilling aerial sequences alone make it remarkable, but Hawks was clever enough to inject a soulful romance into the story, with the appearance of a stranded showgirl (Jean Arthur) and then Grant's ex-wife (Rita Hayworth, in a break-out role). Wildly entertaining and heartfelt, Wings is a smart, passionate tribute to the vocation he admired so much.
Allan Arkush discusses Only Angels Have Wings for Trailers From Hell.
Ariel Schudson discusses Only Angels Have Wings on the New Beverly blog.
Director

Howard Hawks
Starring

Cary Grant, Jean Arthur, Richard Barthelmess, Rita Hayworth
Year

1939
Country

USA
Format

35mm
Running Time

121 minutes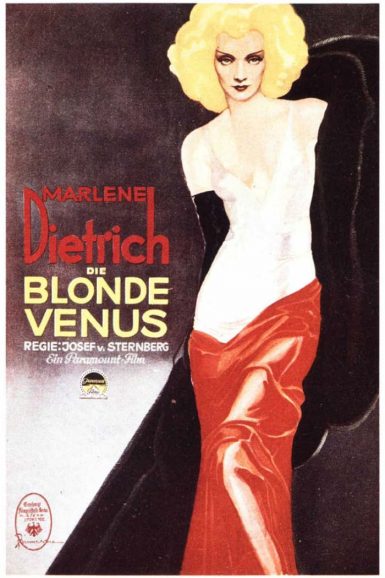 Blonde Venus
"What could she do but flee from love? She loved two men at once!" Pantheon director Josef von Sternberg may have been guilty of the kind of rude class-consciousness that could get him kicked off a later picture like Macao by going up against working man's hero star, Robert Mitchum, but he still had an aesthete's eye for eye-popping visuals. This surreal, pre-code vehicle for von Sternberg's favorite leading lady Marlene Dietrich is a case in point, and remains the most bizarre in their long string of collaborations. When her scientist husband (Herbert Marshall) receives an overdose of radium, cabaret entertainer Dietrich revives her racy act to try to gather money for the expensive treatment. Along the way, she has an affair with charming millionaire Cary Grant, hoping to accelerate her fundraising. When her husband finds out how she's gotten the money, he goes ballistic. Dietrich steals their son (Dickie Moore) and goes on the lam, turning to Grant for help. Which man will our heroine ultimately choose?
"Classic Hollywood and classic Sternberg at their most preposterously outrageous – and at their most glorious." – Ken Hanke, Mountain Xpress
"Von Sternberg puts forth a typically probing analysis of gender and exploitation that's uncomfortably close to home." – Leo Goldsmith
"Von Sternberg's paen to the pain of love in all its variations…lovingly rendered." – TV Guide
Kim Morgan discusses Blonde Venus on the New Beverly blog.
Director

Josef von Sternberg
Starring

Marlene Dietrich, Herbert Marshall, Cary Grant, Dickie Moore
Year

1932
Country

USA
Format

35mm
Running Time

93 minutes