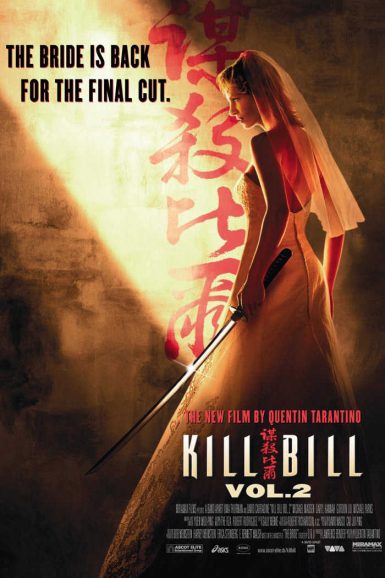 Kill Bill: Volume 2
Gorgeous 35mm print from Quentin Tarantino's personal archive!
Buy Tickets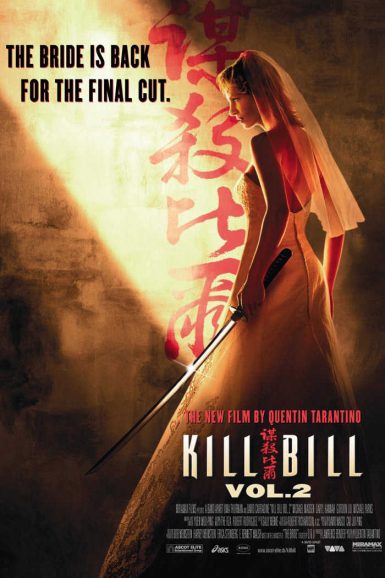 Kill Bill: Volume 2
Beware Budd, Elle and Bill… she's coming to kill you! You've seen her betrayed, you've seen her seek revenge, but you've only see half the picture. Prepare for VOLUME 2 of Tarantino's Kill Bill epic.
"4 Stars. Quentin Tarantino's Kill Bill: Vol. 2 is an exuberant celebration of moviemaking, coasting with heedless joy from one audacious chapter to another, working as irony, working as satire, working as drama, working as pure action. I liked it even more than Vol. 1." – Roger Ebert
See a collection of rare on-set photos from Kill Bill: Volume 2 in Tarantino's Vault.
Director

Quentin Tarantino
Starring

Uma Thurman, David Carradine, Michael Madsen, Daryl Hannah, Gordon Liu and Michael Parks as Earl McGraw
Year

2004
Rated

R
Country

USA
Format

35mm
Running Time

137 minutes