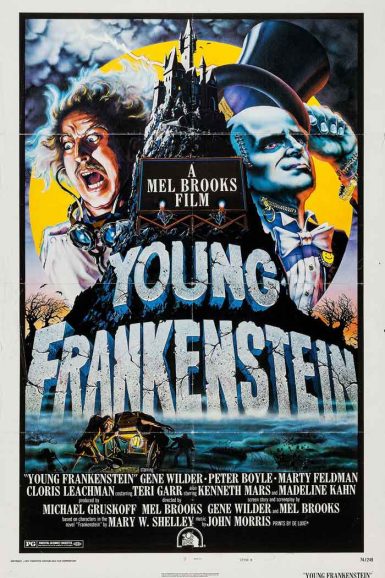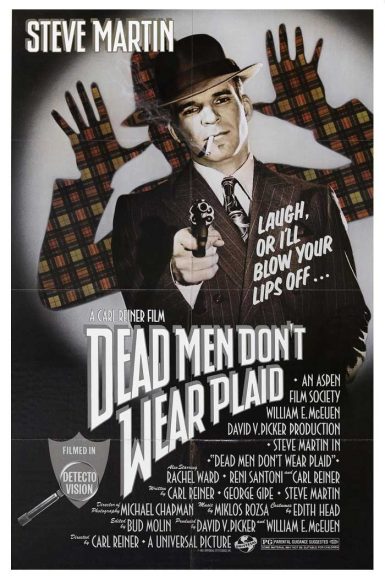 Young Frankenstein
Dead Men Don't Wear Plaid
Buy Tickets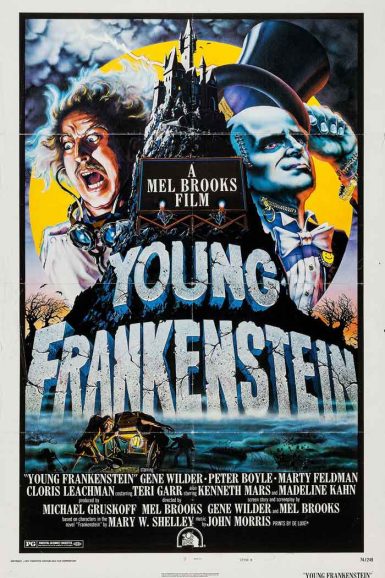 Young Frankenstein
Perhaps the most beloved film from Mel Brooks and Gene Wilder, Young Frankenstein lovingly skewers and pays homage to 1930s Universal's horror film franchise. Wilder is the Baron's great grandson, Cloris Leachman is notorious Frau Blucher, Madeline Kahn is Wilder's uptight fiancée Elizabeth, Terri Garr is sweet Inga, Marty Feldman is hunchback Igor and Peter Boyle is unforgettable as the monster. Some of the most memorably hilarious scenes include Boyle's encounter with a blind hermit (Gene Hackman) in the woods and Boyle's literal roll in the hay with Kahn (which leaves her more than satisfied.) Wilder had come up with the idea for the film and convinced Brooks to collaborate. Brooks recalls: "Little by little, every night, Gene and I met at his bungalow at the Bel Air Hotel… we proceeded on a dark narrow twisting path to the eventual screenplay in which good sense and caution are thrown out the window and madness ensues."  The movie was a smash hit, following on the heels of Brooks' Blazing Saddles.
"Wilder's hysteria seems perfectly natural… he delivers what Harpo promised." – Pauline Kael, The New Yorker
"Young Frankenstein is as funny as we expect a Mel Brooks comedy to be, but it's more than that: It shows artistic growth and a more sure-handed control of the material by a director who once seemed willing to do literally anything for a laugh. It's more confident and less breathless." – Roger Ebert
Alan Spencer discusses Young Frankenstein for Trailers from Hell.
Ariel Schudson discusses Young Frankenstein on the New Beverly blog.
See a collection of Young Frankenstein lobby cards on the New Beverly forum.
Director

Mel Brooks
Starring

Gene Wilder, Peter Boyle, Marty Feldman, Madeline Kahn, Cloris Leachman, Teri Garr
Year

1974
Rated

PG
Country

USA
Format

35mm
Running Time

106 minutes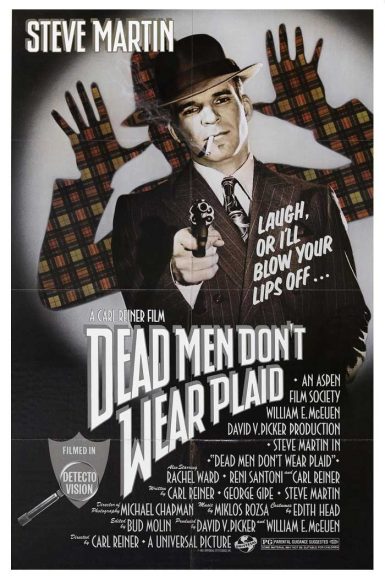 Dead Men Don't Wear Plaid
Carl Reiner's Dead Men Don't Wear Plaid is a high concept, expertly edited mix of vintage film noir footage seemlessly combined with Steve Martin as a rough & ready private dick. Hot on a new case, Martin gets help from his friends Alan Ladd, Barbara Stanwyck, Veronica Lake, Burt Lancaster, Humphrey Bogart & many others, interweaving material from more than 15 classic hard-boiled classics to spin a hysterical new tale!
"[Dead Men Don't Wear Plaid is] such an engaging joke that anyone who loves old movies will find it irresistible. And anyone who loves Steve Martin will be fascinated by his sly performance, which is pitched exactly between the low comedy of The Jerk and the highbrow Brechtianisms of Pennies from Heaven." – David Ansen, Newsweek
Director

Carl Reiner
Starring

Steve Martin, Rachel Ward, Carl Reiner and archive footage of Alan Ladd, Barbara Stanwyck, Veronica Lake, Burt Lancaster
Year

1982
Country

USA
Format

35mm
Running Time

88 minutes