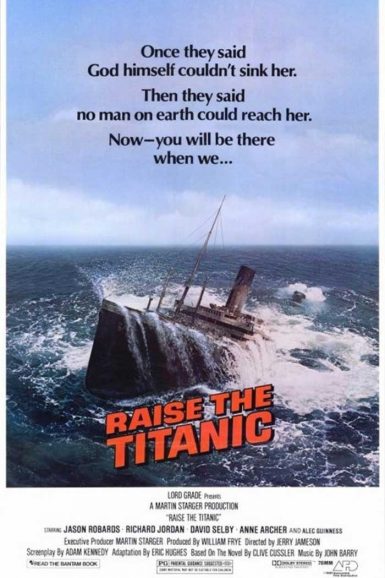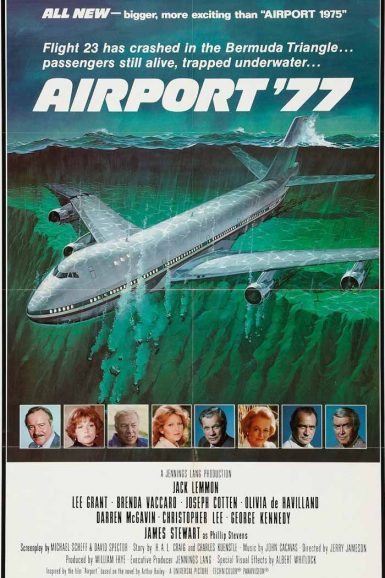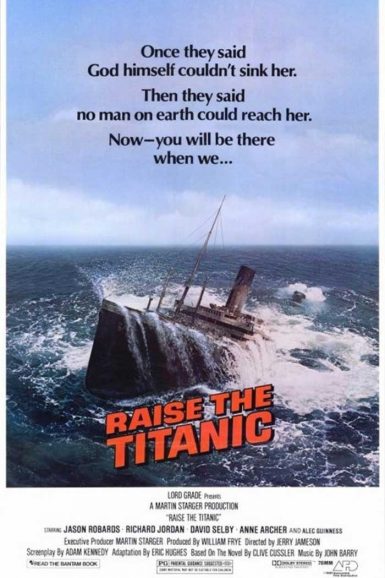 Raise the Titanic
Once they said God himself couldn't sink her, now they say no man on Earth could raise her! Sir Lew Grade's production of Clive Cussler's bestseller was hamstrung from the start, plagued by budget overruns, an excellent cast with no big name stars and a less than stellar distribution plan. It proved a fizzle with critics and a major box office bomb, despite its considerable virtues. Jason Robards (All the President's Men), Richard Jordan (The Friends of Eddie Coyle and The Yakuza) and David Selby ("Dark Shadows") are a disparate bunch leading the effort to raise the doomed ship to retrieve a hidden cache of 'byzanium,' an ultra-rare mineral that could make nuclear conflict obsolete. They employ the Titanic's sole survivor (Alec Guiness) as an advisor on the project, but there is also a Soviet spy in the mix attempting to sabotage their efforts. Stricken with freak underwater accidents and impossible time constraints, the suspense mushrooms to nailbiting levels.
"Raise the Titanic is ripe for reappraisal…overall it's pretty good, unusual, and certain aspects of the film are excellent. Raise the Titanic creates impressive images almost identical to undersea video and photographs made years later when the real Titanic wreckage was discovered and explored…There's an old school majesty and epicness sorely missing in most movies today…it also fosters a sense of awe nearly all of today's spectaculars lack." – Stuart Galbraith IV, DVD Talk
View a collection of original promotional stills for Raise the Titanic on the New Beverly forum.
Marc Edward Heuck discusses Raise the Titanic on the New Beverly blog.
Howard S. Berger discusses director Jerry Jameson on the New Beverly blog.
Director

Jerry Jameson
Starring

Jason Robards, Richard Jordan, David Selby, Anne Archer, Alec Guinness, Bo Brundin, M. Emmet Walsh
Year

1980
Country

UK/USA
Format

35mm
Running Time

126 minutes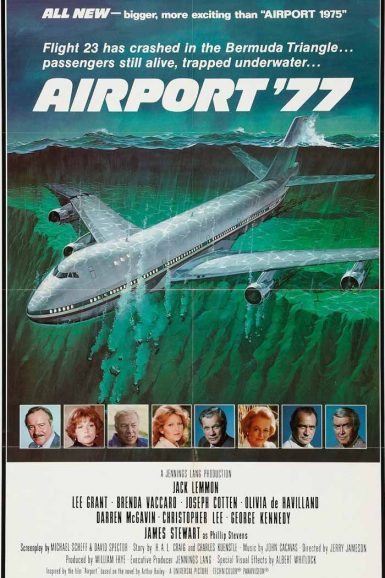 Airport '77
In this third entry of the popular Airport franchise, James Stewart is an ultra-rich art collector who is transporting his invaluable collection on a jumbo jet, complete with a stressed-out pilot (Jack Lemmon), Lemmon's love interest/co-worker (Brenda Vaccaro) and a handful of passengers (amongst them the over-the-top Lee Grant, Olivia de Havilland, Christopher Lee, Joseph Cotton and Darren McGavin). What pilot Lemmon doesn't know is a large part of his crew are thieves intent on skyjacking the plane to make off with the treasures. The attempt goes haywire when Lemmon is forced to fly the plane so low in a fog bank, it clips an oil derrick, causing the jet to sink into a hundred feet of water, perched on the edge of a bottomless trench. Will stalwart George Kennedy, piloting a rescue vessel rushing to the scene, arrive before time runs out? Co-star Vaccaro allegedly contracted pneumonia from being immersed in ice- cold water for hours on end.
View a collection of Airport '77 lobby cards on the New Beverly forum.
Marc Edward Heuck discusses Airport '77 on the New Beverly blog.
Howard S. Berger discusses director Jerry Jameson on the New Beverly blog.
Director

Jerry Jameson
Starring

Jack Lemmon, Lee Grant, Brenda Vaccaro, Joseph Cotten, Olivia de Havilland, James Stewart, George Kennedy, Darren McGavin, Christopher Lee
Year

1977
Country

USA
Format

35mm
Running Time

114 minutes