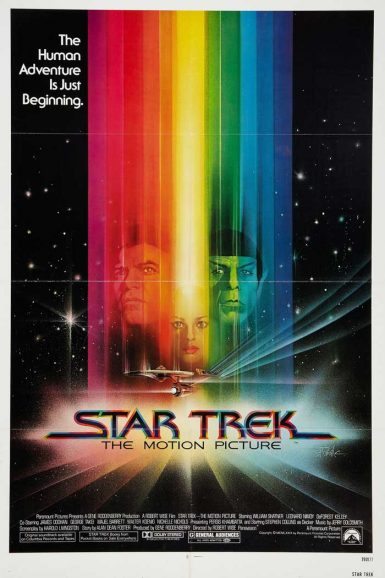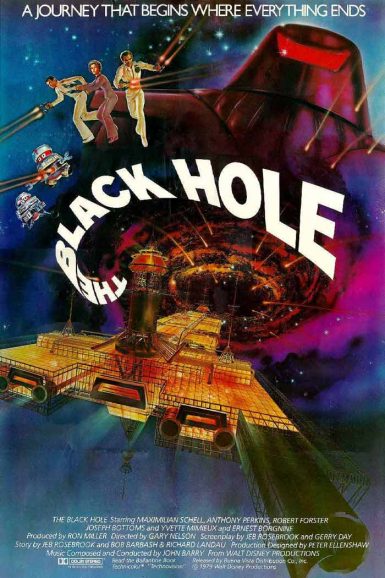 Star Trek: The Motion Picture
The Black Hole
Buy Tickets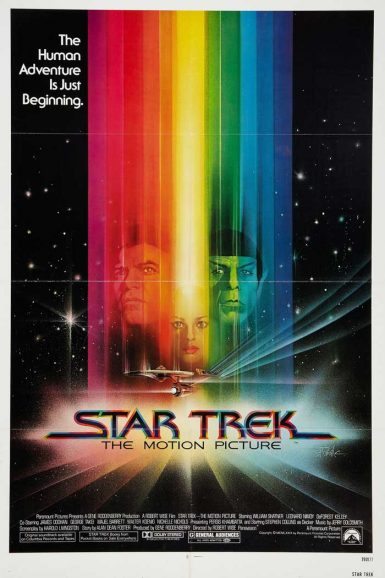 Star Trek: The Motion Picture
In what became a more contemplative departure from one of the most popular shows in the history of television, Star Trek: The Motion Picture created groundbreaking special effects, while eschewing a traditional cat and mouse style villain ("KHAN!"), for a more nuanced character driven film – "Spock, this 'child' is about to wipe out every living thing on Earth. What do you suggest we do? Spank it?" The chemistry of the TV show's iconic crew members (Captain James T. Kirk, Spock, Bones, Mr. Scott, Uhura, Chekov and Sulu) carry the dense plot of the story, in Academy Award winning director Robert Wise's big screen feast for the senses, that is a Kubrick influenced film at its Blue Danube sequenced best. The film's stunning visuals by cinematographer Richard H. Kline, an enthralling score that ranks as one of Jerry Goldsmith's best, and the esoterically mysterious alien energy of "V'ger", are enough to make you "boldly go" back and revisit this incredibly ambitious voyage.
"For those who like their sci-fi meditative, psychedelic and visually stunning there's a lot to appreciate." – Time Out
"Producer Gene Roddenberry and director Robert Wise have corralled an enormous technical crew, and the result is state-of-the-art screen magic." – Variety
View the full set of lobby cards for Star Trek: The Motion Picture on the New Beverly forum.
Garret Mathany discusses Star Trek: The Motion Picture on the New Beverly blog.
Director

Robert Wise
Starring

William Shatner, Leonard Nimoy, DeForest Kelley, James Doohan, George Takei, Walter Koenig, Nichelle Nichols, Majel Barrett, Persis Khambatta
Year

1979
Rated

G
Country

USA
Format

35mm
Running Time

139 minutes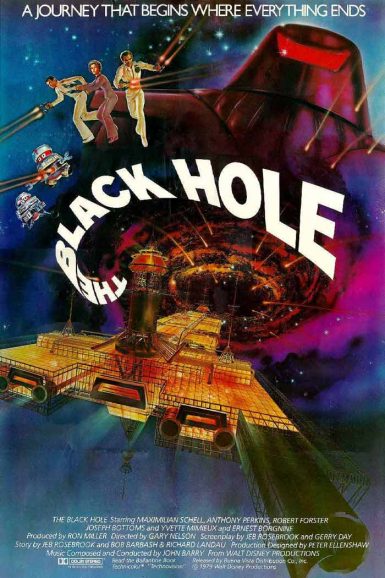 The Black Hole
A journey that begins where everything ends! The Black Hole is an audacious, gorgeously designed science fiction epic, featuring groundbreaking special effects, an all-star cast, a stirring John Barry score, and images and ideas that have stayed with a generation of filmgoers. A research vessel nearing the end of a mission to deep space discovers a long-lost ship dangerously stationed on the edge of a black hole, and tries to investigate the secrets of its strange commander and his mechanical crew. The first PG rated production from Disney, the film dazzles young viewers with cool gizmos, gadgets and robots while pulling in adults with a poetic tale of the mysteries of the universe.
"It is good to see the Disney craftsmen doing what they do best on such a grand and risky scale. If one has time for only one space opera this season, this is the one to choose." – Richard Schickel, TIME Magazine
"If you like outer space, The Black Hole is the latest version of the next best thing to being there. Produced by the Disney studios, it cost half as much as Star Trek and looks better – not as lavish, perhaps, but more original. The special effects are fancy, and the design even more so." – Janet Maslin, The New York Times
View a collection of promotional material for The Black Hole on the New Beverly forum.
Director

Gary Nelson
Starring

Maximilian Schell, Anthony Perkins, Robert Forster, Joseph Bottoms, Yvette Mimieux, Ernest Borgnine, Tommy McLoughlin
Year

1979
Rated

G
Country

USA
Format

35mm
Running Time

98 minutes