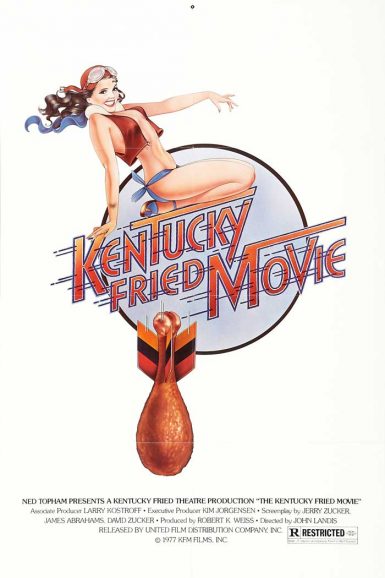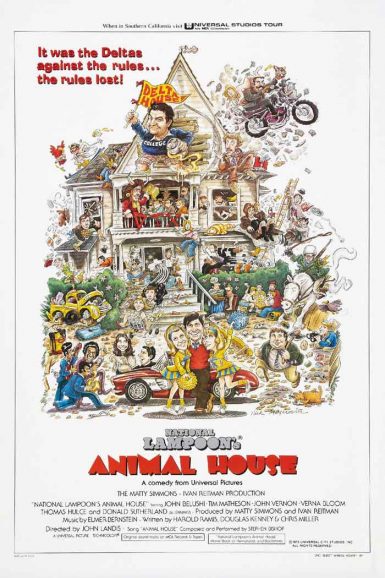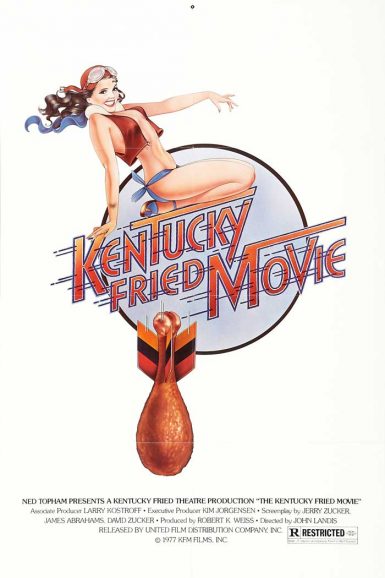 The Kentucky Fried Movie
Before hitting it big with Animal House, John Landis helmed the riotously funny sketch comedy anthology film The Kentucky Fried Movie. Written by the Zucker/Abrahams/Zucker team that would go on to great success of their own with Airplane!, the movies consists of fake news broadcasts, short commercial parodies, trailers for faux exploitation films and a centerpiece spoof of Bruce Lee movies. The laugh a minute pace never lets up as these comedy masters serve up a plethora of jokes, many that stick-in-the-muds might find juvenile or crude, but all gut bustingly funny!
"The comedy stems from the way the cast and crew replicates, with uncanny precision, the look and tone of the pop culture they're mocking, and then upends it with flashes of goofiness and bald truth." – Noel Murray, The Dissolve
Director

John Landis
Year

1977
Rated

R
Country

USA
Format

35mm
Running Time

83 minutes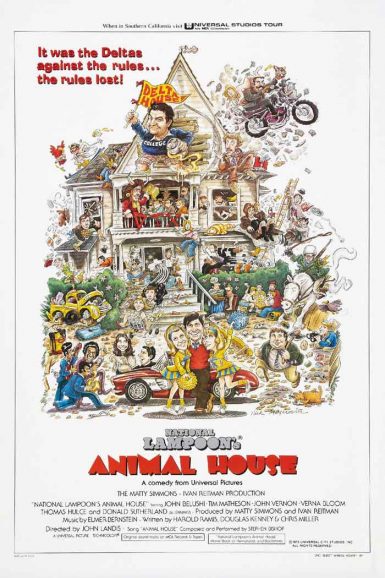 Animal House
TO-GA! TO-GA! TO-GA! Just about the most legendary college movie, what can be said about Animal House that isn't better howled by drunk students nationwide? Can you think of a more indelible and quoted vision of higher education than this? Can anyone conjure a greater party animal in the history of cinema than Belushi's Bluto Blutarsky? With a meme'd influence than can be measured in exponential trillions of obliterated brains cells, John Landis and the National Lampoon team set the bar way too high for collegiate debauchery and we've been reaching for it ever since.
"The movie is vulgar, raunchy, ribald, and occasionally scatological. It is also the funniest comedy since Mel Brooks made The Producers (1968). Animal House is funny for some of the same reasons the National Lampoon is funny (and Second City and Saturday Night Live are funny): Because it finds some kind of precarious balance between insanity and accuracy, between cheerfully wretched excess and an ability to reproduce the most revealing nuances of human behavior. 4 Stars" – Roger Ebert
Director

John Landis
Starring

John Belushi, Tim Matheson, John Vernon, Verna Bloom, Thomas Hulce, Donald Sutherland
Year

1978
Rated

R
Country

USA
Format

35mm
Running Time

109 minutes