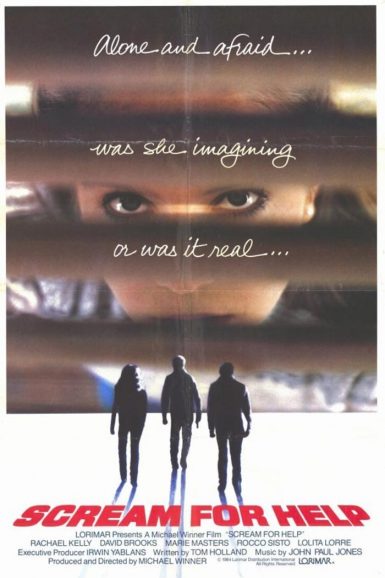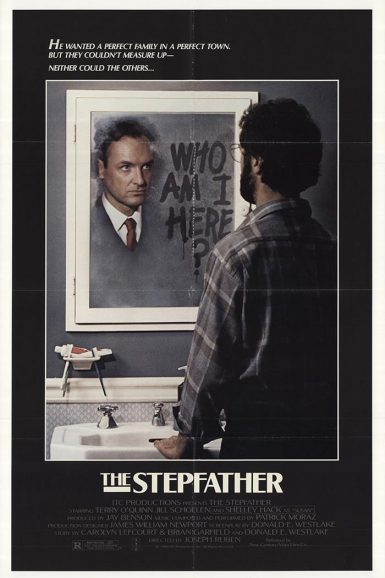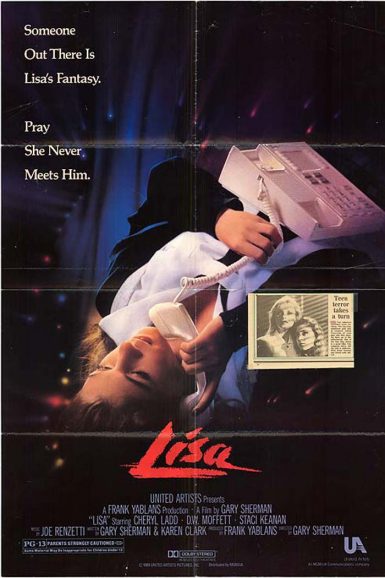 Scream for Help
Not Available on DVD!
The Stepfather
Lisa
Buy Tickets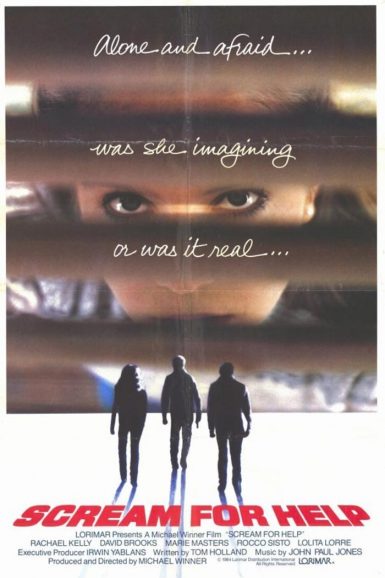 Scream for Help
Ultra-rare 35mm print of an awesome '80s obscurity! Sleazy slasher thrills, strained family dynamics, after school special drama, and hard R sex & violence explode on screen in Death Wish director Michael Winner's ferocious Scream For Help. Convinced her cruel new stepfather plans to slaughter her mom, a smart teen does some Nancy Drew-style sleuthing to dig up the truth before it's too late. Featuring a script by Fright Night / Child's Play director Tom Holland and a memorable musical score by Led Zeppelin's John Paul Jones, Scream For Help is fast-paced exploitation insanity wildly careening between tones and genres.
"Scream For Help is one of the most terrifying scripts I've ever read" – Michael Winner
"Cringe worthy, tasteless, and 1000% fun to watch play out" – Weird Wednesday, Alamo Drafthouse
Marc Edward Heuck discusses Scream for Help on the New Beverly blog.
Director

Michael Winner
Starring

Rachael Kelly, David Brooks, Marie Masters, Rocco Sisto, Lolita Lorre
Year

1984
Rated

R
Country

UK/USA
Format

35mm
Running Time

89 minutes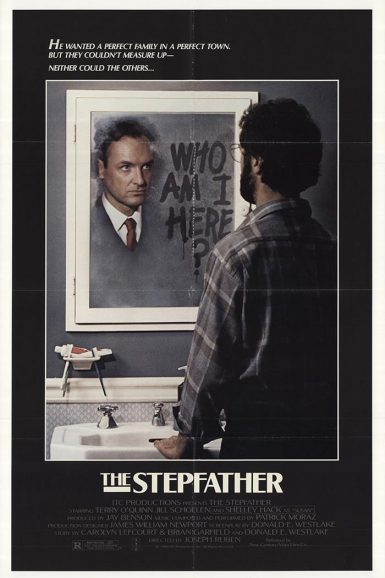 The Stepfather
In one of the creepiest performances of the decade, Terry O'Quinn stars as The Stepfather, a soft spoken serial killer leaving piles of bodies in his deranged wake, changing identities and wooing women in the search of the perfect all-American family. But when he moves into a new home, his teenage stepdaughter (Jill Schoelen) starts to put together pieces of his mysterious past, and she'll have to fight to avoid becoming his next victim. Dreamscape director Joseph Ruben helms a script by crime writing legend Donald E. Westlake, perfectly balancing a mix of slasher thrills and psychological chills.
"A cunning, shapely thriller. Goes way beyond the usual scare movie. The horror is there waiting all the time. The excitement here is deep down – and the fun of the movie is deep down too." – Pauline Kael, The New Yorker
"The Stepfather is an engrossing suspense thriller that refreshingly doesn't cheat the audience in terms of valid clues and plot twists. O'Quinn gives a measured, effective performance balancing the normalcy and craziness of the character, while Shoelen is powerfully empathetic as the young heroine." – Variety
"[Terry O'Quinn] is a journeyman actor from TV and many movies, usually in supporting roles, and you may or may not recognize him. What's clear at once is that he is a strong actor, and given this leading role he brings all kinds of creepy dimensions to it." – Roger Ebert
Marc Edward Heuck discusses The Stepfather on the New Beverly blog.
Director

Joseph Ruben
Starring

Terry O'Quinn, Jill Schoelen, Shelley Hack, Charles Lanyer
Year

1987
Rated

R
Country

UK/Canada/USA
Format

35mm
Running Time

89 minutes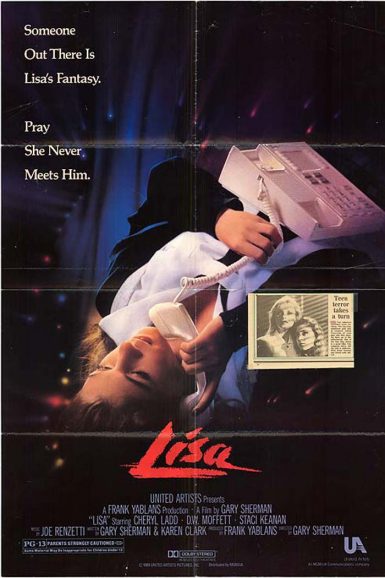 Lisa
Lisa (Staci Keanan, My Two Dads) is your typical late '80s Venice Beach teen, obsessed with boys, clothes and talking on the telephone. When she spots a hot older guy driving a cool car, she'll do a little detective work to get his number, in order to make a few anonymous, amorous phone calls. But in Vice Squad director Gary Sherman's slick thriller, Lisa's innocent flirtations turn into a deadly nightmare, as the object of her fantasies turns out to be the vicious, answering machine-obsessed Candlelight Killer, and he's now got his sights set on young Lisa and her single mom (Cheryl Ladd).
"Great 80s look, awesome teen thriller plot, an adorable Staci Keanan and a beautiful Cheryl Ladd" – The 80s Movies Rewind
"Don't let the PG-13 rating on this one fool you – it may not be particularly graphic but it doesn't need to be, the film relies not on gory or sexy set pieces but on a clever script that builds to some legitimately impressive tension." – Ian Jane, Rock! Shock! Pop!
View a collection of Lisa promotional stills on the New Beverly forum.
Marc Edward Heuck discusses Lisa on the New Beverly blog.
Director

Gary Sherman
Starring

Staci Keanan, Cheryl Ladd, D.W. Moffett, Tanya Fenmore, Jeffrey Tambor
Year

1989
Rated

PG-13
Country

USA
Format

35mm
Running Time

95 minutes