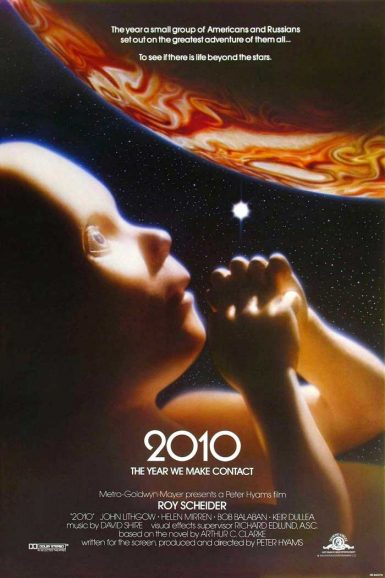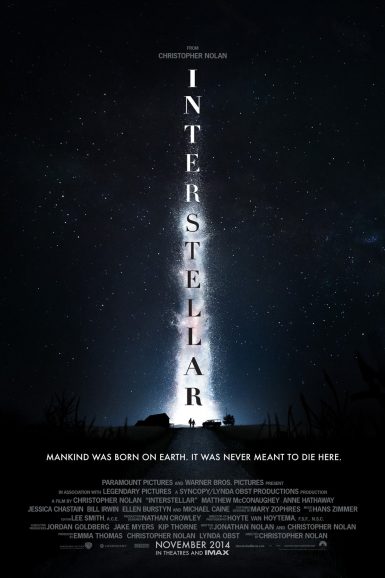 2010: The Year We Make Contact
Interstellar
Buy Tickets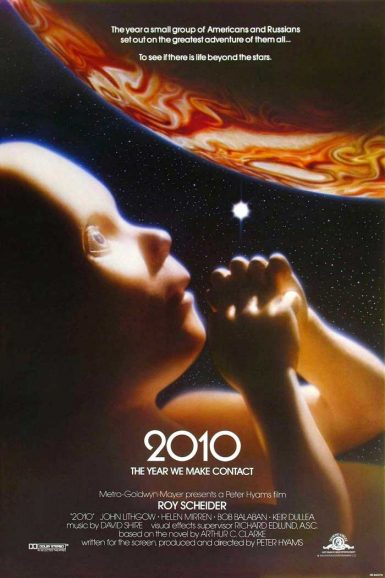 2010: The Year We Make Contact
Nine years after the fateful Discovery One mission seen in 2001: A Space Odyssey, a small group of American astronauts join a Soviet ship to blast off on a new journey meant to uncover the mysteries of the original expedition. While their countries teeter on the brink of nuclear war back home, the explorers discover more than they could ever imagine. The long-awaited, and frequently misunderstood, follow-up to the Stanley Kubrick masterpiece is tensely dramatic, deeply engrossing and highly worth a reevaluation.
"The truth must be told: This is a good movie. Once we've drawn our lines, once we've made it absolutely clear that 2001 continues to stand absolutely alone as one of the greatest movies ever made, once we have freed 2010 of the comparisons with Kubrick's masterpiece, what we are left with is a good-looking, sharp-edged, entertaining, exciting space opera – a superior film of the Star Trek genre." – Roger Ebert
"I had a long conversation with Stanley and told him what was going on. If it met with his approval, I would do the film; and if it didn't, I wouldn't. I certainly would not have thought of doing the film if I had not gotten the blessing of Kubrick." – 2010 director Peter Hyams
Director

Peter Hyams
Starring

Roy Scheider, John Lithgow, Helen Mirren, Bob Balaban, Keir Dullea
Year

1984
Rated

PG
Country

USA
Format

35mm
Running Time

116 minutes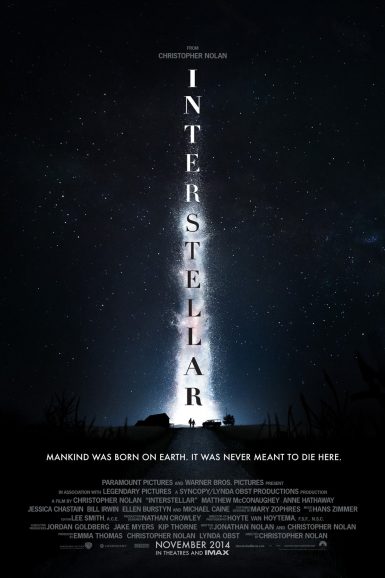 Interstellar
Matthew McConaughey stars as the potential savior of planet Earth in Christopher Nolan's modern sci-fi masterpiece Interstellar. In this cautionary, near future tale, food is scarce and the population is dying off, as Earth is quickly becoming uninhabitable. McConaughey's Coop, a family man, farmer & former pilot, is enlisted by NASA to lead an expedition into space in search of astronauts who previously set out looking for livable worlds in another galaxy. Can Coop prevail in this perilous adventure filled with black holes, time slippage & other intergalactic dangers? And will he get to see his beloved daughter Murph again? You'll have to see Interstellar in glorious 35mm at the New Beverly to find out!
"One of the most beautiful films I have ever seen." – Richard Roeper
"Like the great space epics of the past, Christopher Nolan's Interstellar distills terrestrial anxieties and aspirations into a potent pop parable, a mirror of the mood down here on Earth." – A.O. Scott, The New York Times
"An enormous undertaking that, like all the director's best work, manages to feel handcrafted and intensely personal, Interstellar reaffirms Nolan as the premier big-canvas storyteller of his generation, more than earning its place alongside The Wizard of Oz, 2001, Close Encounters of the Third Kind and Gravity in the canon of Hollywood's visionary sci-fi head trips." – Scott Foundas, Variety
Director

Christopher Nolan
Starring

Matthew McConaughey, Anne Hathaway, Jessica Chastain, Michael Caine, Bill Irwin, Ellen Burstyn, David Oyelowo, Wes Bentley, John Lithgow
Year

2014
Rated

PG-13
Country

USA/UK/Canada/Iceland
Format

35mm
Running Time

169 minutes