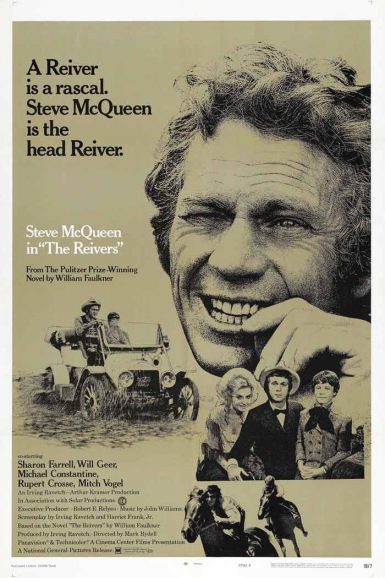 The Reivers (IB Tech Print)
Vibrant I.B. Technicolor print!
Buy Tickets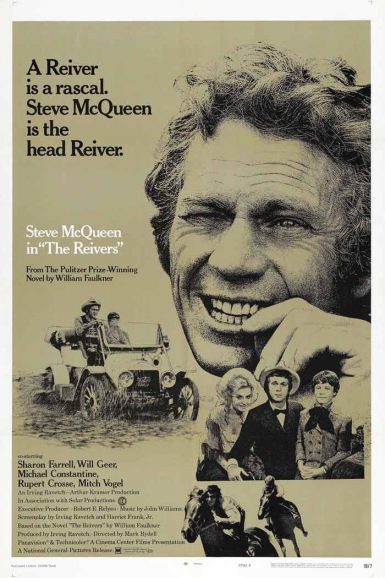 The Reivers (IB Tech Print)
The Pulitzer Prize-winning William Faulkner novel The Reivers comes spectacularly to life in Mark Rydell's brisk, breezy, and warmly nostalgic adaptation. In early 1900s Mississippi, a young boy boards his grandfather's new horseless carriage – a fancy 1905 Winton Flyer automobile – with his family's mischievous hired hand behind the wheel and a stable hand in tow. On their bumpy adventure, the trio will learn some valuable life lessons. Steve McQueen is irresistible as the lead, Bonanza's young Mitch Vogel is fantastic, and co-star Rupert Crosse made history as the first African American to be nominated for the Best Supporting Actor Oscar.
"The Reivers is a pleasant, wholesome, straightforward movie of the sort (as they say) they don't make anymore. Once was, Hollywood had the knack of turning out absorbing entertainments that really were family films. By that I mean they neither insulted nor challenged the intelligence of any member of the family." – Roger Ebert
Director

Mark Rydell
Starring

Steve McQueen, Sharon Farrell, Will Geer, Michael Constantine, Rupert Crosse, Mitch Vogel
Year

1969
Country

USA
Format

I.B. Technicolor 35mm
Running Time

112 minutes