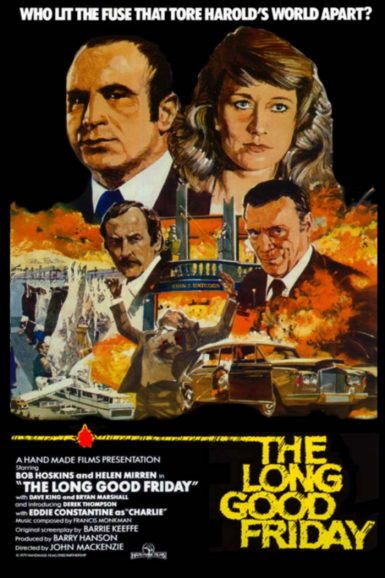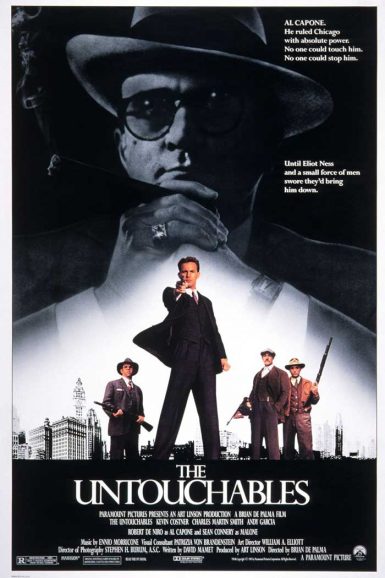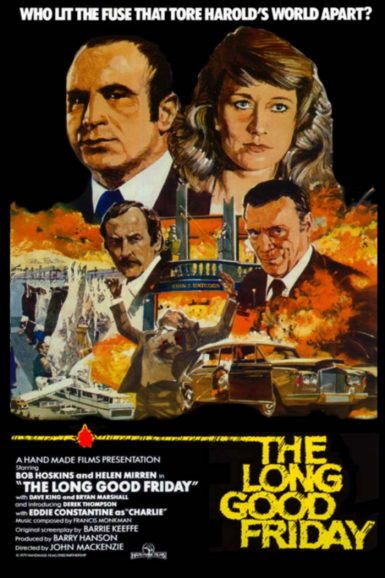 The Long Good Friday
Bob Hoskins gives his breakthrough film performance as British gangster Harold Shand in John Mackenzie's The Long Good Friday. Harold is about to pull off a deal with the American mafia that will make him the king of the London crime scene, when suddenly his associates start getting bumped off and his hangouts bombed. Harold and his crew, including Helen Mirren as his loving but firm dame Victoria, must find the culprits before their deal falls through and/or they themselves end up six feet under. Hoskins lights up the screen as the pugnacious yet tender crime boss, looking the part of a brutish, suit clad English Bulldog, setting a high standard for his illustrious career.
"This movie is one amazing piece of work, not only for the Hoskins performance but also for the energy of the filmmaking, the power of the music, and, oddly enough, for the engaging quality of its sometimes very violent sense of humor. 4 Stars" – Roger Ebert
"Hoskins' bullish, black-comic Napoleonism makes this movie: pugnacious, sentimental, a cockney Cagney." – Peter Bradshaw, The Guardian
"A swift, sharp-edged gangster story in a classic mold … The Long Good Friday charts a perilous course through a world of powerful people, ghastly acts of vengeance and ominously shifting fortunes." – Janet Maslin, The New York Times
Kim Morgan discusses The Long Good Friday on the New Beverly blog.
Director

John Mackenzie
Starring

Bob Hoskins, Helen Mirren, Dave King, Bryan Marshall, Derek Thompson, Eddie Constantine
Year

1980
Rated

R
Country

UK
Format

35mm
Running Time

114 minutes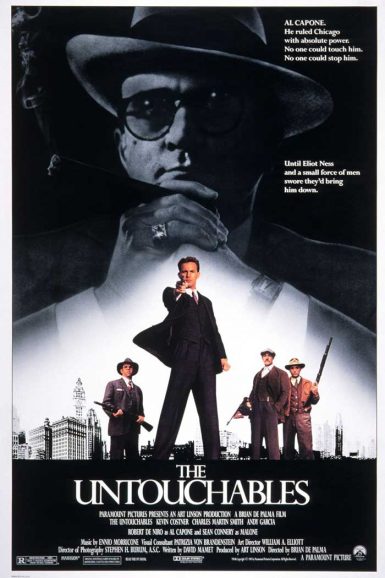 The Untouchables
Director Brian De Palma Tommy guns his way through Al Capone's prohibition era Chicago, with the 1987 hit The Untouchables. In what proved to be Kevin Costner's breakout role as Elliot Ness ("Let's do some good!"), he's tasked with taking down the powerful rum running Capone (played with corrupt comic book villainy by Robert De Niro), who has the city's politicians, judges and cops in his back pocket. After Ness' "Untouchables" (Charles Martin Smith & Andy Garcia) are chosen with the help of veteran Irish beat cop Jim Malone (an Academy Award winning performance by Sean Connery), they overcome humiliating setbacks, and go bark for bite with Capone and his crew. Chicago's practical locations (including a Battleship Potemkin homage at Union Station), combined with superb art direction, a taught script by David Mamet, driving score by Ennio Morricone, and director De Palma at his "creeper sequence" best – The Untouchables remains an immensely satisfying crime thriller classic.
"The Untouchables is a beautifully crafted portrait of Prohibition-era Chicago. Connery delivers one of his finest performances." – Variety
"It's vulgar, violent, funny and sometimes breathtakingly beautiful. After this Untouchables, all other movies dealing with Prohibition Chicago, Al Capone and the lawmen who brought him to justice must look a bit anemic." – Vincent Canby, The New York Times
Garret Mathany discusses The Untouchables on the New Beverly blog.
Director

Brian De Palma
Starring

Kevin Costner, Sean Connery, Charles Martin Smith, Andy Garcia, Robert De Niro
Year

1987
Rated

R
Country

USA
Format

35mm
Running Time

119 minutes