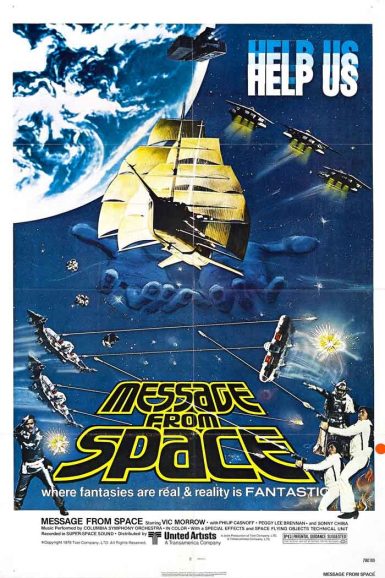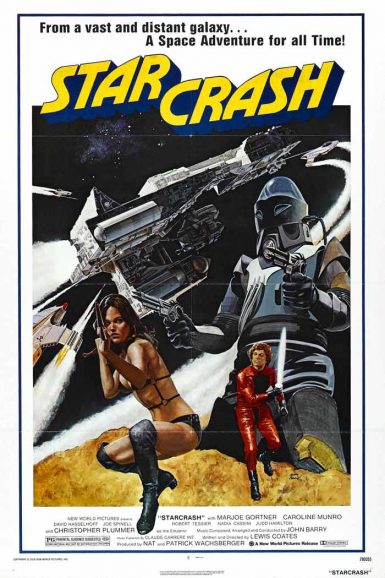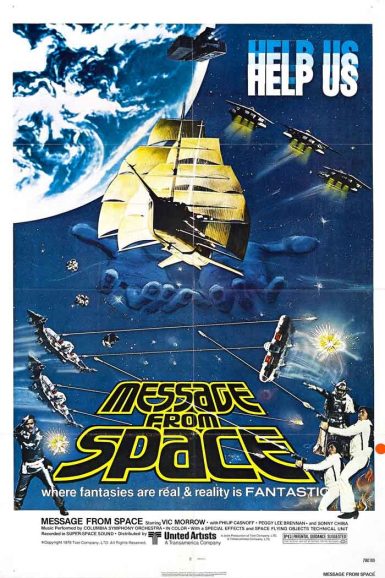 Message from Space
The first and best of the wave of imitations that came in the wake of George Lucas' Star Wars is a cult classic packed with intergalactic super fun! Under threat from an evil empire, the planet Jillucia sends an emissary to assemble a disparate gang of protectors to save their doomed world. Battle Royale director Kinji Fukasaku helms a dazzlingly delirious, wildly energetic samurai space opera with a stellar international cast featuring Vic Morrow and Sonny Chiba.
Director

Kinji Fukasaku
Starring

Vic Morrow, Sonny Chiba, Philip Casnoff, Peggy Lee Brennan, Etsuko Shihomi, Tetsurô Tamba
Year

1978
Rated

PG
Country

Japan
Format

35mm
Running Time

105 minutes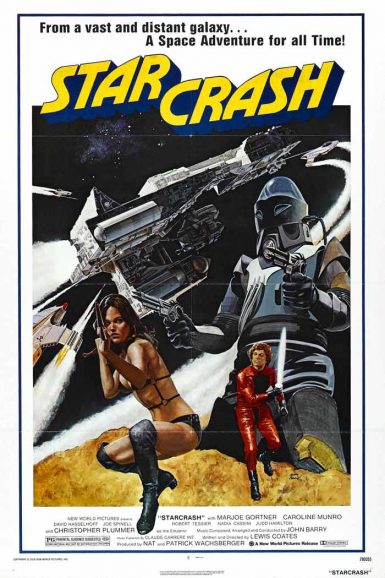 Starcrash
From a vast and distant galaxy comes a wildly entertaining, you-won't-believe-it-until-you-see-it Star Wars rip-off! Roger Corman's New World Pictures and Italian low budget directing legend Luigi Cozzi combine for a deliriously good time, packing more high-flying effects, sci-fi shootouts, laser-blasting battles and not-quite-Lucas-approved lightsaber duels in its 90 minutes than you could ever dream possible. Stella Star (cult film icon Caroline Munro) squeezes into a space bikini and joins her alien pal (Marjoe Gortner) to save the universe in a series of increasingly daring adventures, dazzling chases and edge-of-your-seat cliffhangers. Co-starring Christopher Plummer, David Hasselhoff, and Joe Spinell.
"Achieves a kind of lunatic appeal" – British Film Institute's Monthly Film Bulletin
Director

Luigi Cozzi
Starring

Marjoe Gortner, Caroline Munro, Christopher Plummer, David Hasselhoff, Robert Tessier, Joe Spinell, Nadia Cassini
Year

1978
Country

USA
Format

35mm
Running Time

92 minutes