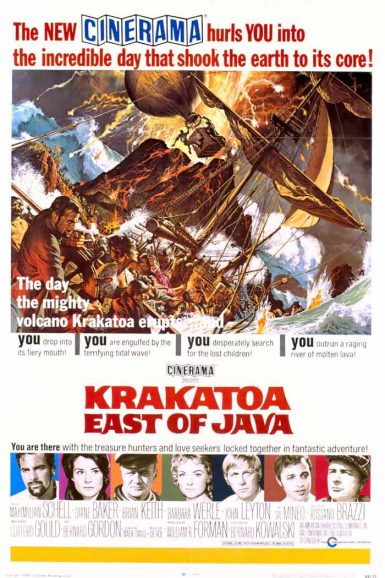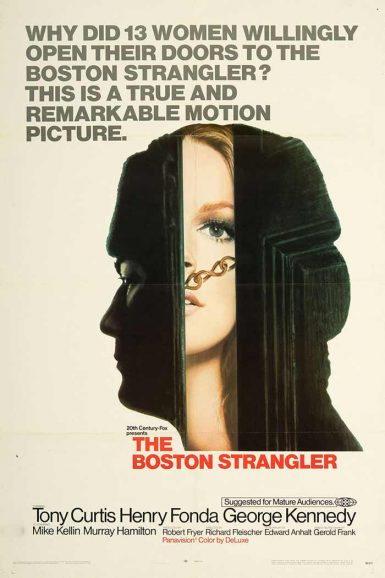 Krakatoa, East of Java (IB Tech Print)
Vibrant IB Technicolor 35mm Print!
The Boston Strangler
Buy Tickets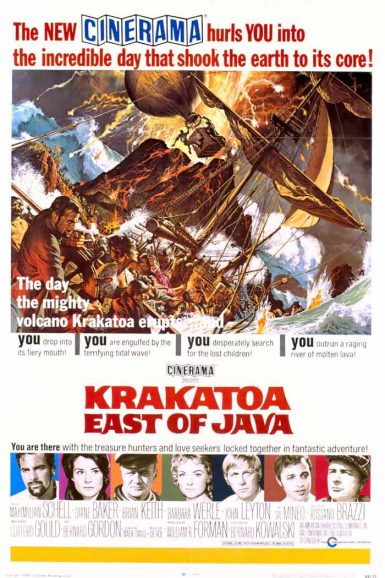 Krakatoa, East of Java (IB Tech Print)
The incredible day that shook the Earth to its core! Spectacular special effects and stunning widescreen cinematography headline an all-star disaster epic. Maximilian Schell captains a ship filled with treasure hunters and thrill seekers, not to mention a hold full of convicts, headed to the island of Krakatoa (technically, west of Java). But when a long-dormant volcano explodes with A-bomb force, he'll have to outrun a raging river of molten lava, outwit a mutinous crew and overcome a prisoner uprising, if he plans to survive. Featuring Diane Baker, Brian Keith, Rossano Brazzi and Sal Mineo.
Director

Bernard L. Kowalski
Starring

Maximilian Schell, Diane Baker, Brian Keith, Barbara Werle, Rossano Brazzi, Sal Mineo
Year

1969
Country

USA
Format

IB Technicolor 35mm
Running Time

96 minutes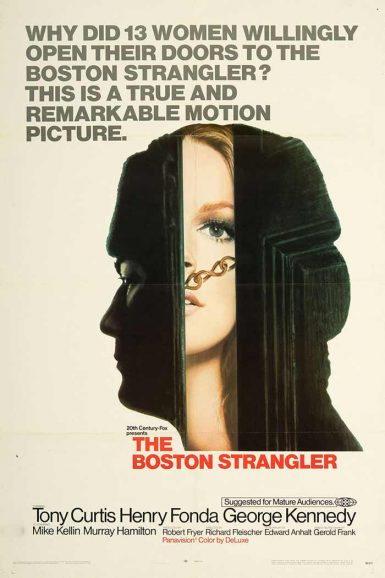 The Boston Strangler
The Boston Strangler should be one of the most well regarded thinking-person's crime dramas in the history of cinema. It doesn't get enough credit for taking fresh advantage of late 60's relaxed censorship norms to shoot abhorrent violence in sharpest clarity. The first half the film follows the conflicting Massachusetts enforcement authorities with their unprecedented crime spree, and then shifts, Psycho-like, to the madman's POV to understand his life and the condition that compels his bloodlust. His shocking acts are put in stark visual relief, but always with intelligent restraint. Tony Curtis gives perhaps the performance of his career as the eponymous murderer and helps fuel director Richard Fleischer's unforgettable portrait of madness and mayhem. A genuine killer.
"It is compelling, brutal and tragic." – Roger Ebert
"The Boston Strangler, based on Gerold Frank's book, emerges as a triumph of taste and restraint with a telling, low-key semi-documentary style. Adaptation is topnotch not only in structure but also in the incisive, spare dialog" – Variety
Director

Richard Fleischer
Starring

Tony Curtis, Henry Fonda, George Kennedy, Mike Kellin, Murray Hamilton
Rated

R
Country

USA
Format

35mm
Running Time

116 minutes