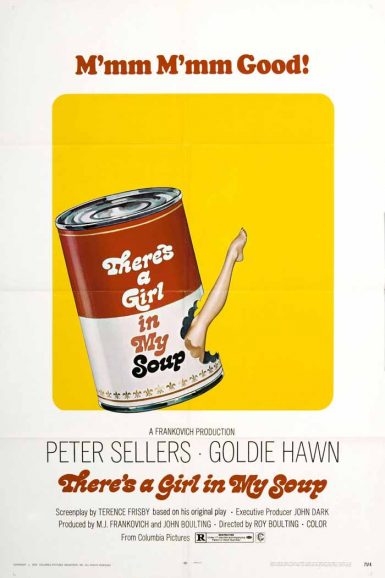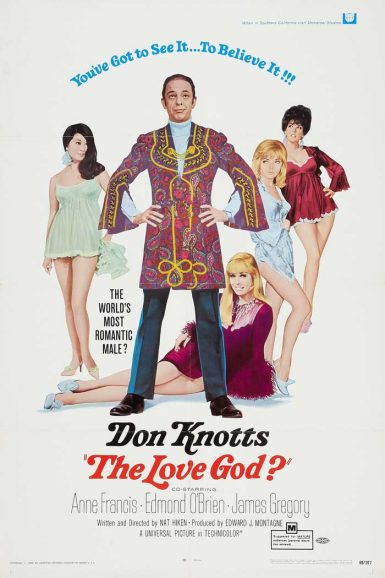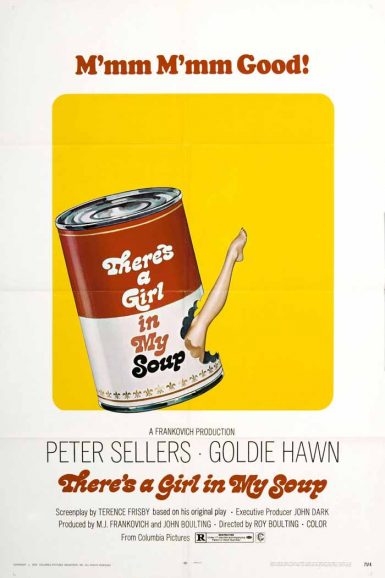 There's a Girl in My Soup
A British TV cooking expert / moonlighting ladies man (Peter Sellers) finally meets his match when his love life collides with a sassy young American hippie (Goldie Hawn) in the saucy romantic comedy There's A Girl In My Soup. But when her estranged rocker ex-fiance wants her back, it could put a kink in the May-December romance.
Director

Roy Boulting
Starring

Peter Sellers, Goldie Hawn
Rated

R
Country

USA
Format

35mm
Running Time

95 minutes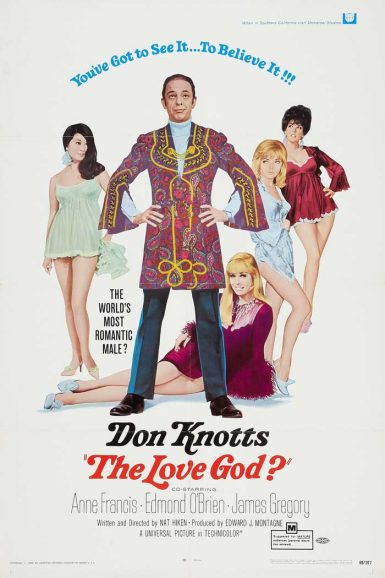 The Love God?
As the swinging sixties were coming to an end, Don Knotts took his family friendly, reluctant hero persona a long way from Mayberry, as Abner Audubon Peacock the IV in Universal Pictures "M" rated The Love God? Knotts' Abner is the editor of The Peacock, a struggling birdwatching magazine that has all but spent its last dollar, when a financial partnership is offered by Osborn Tremain (Edward O'Brien) to save the magazine. Unbeknownst to Abner, Tremain uses The Peacock as a "smut" magazine, which turns Abner into a First Amendment champion after a high-profile cause celebre court case. Savvy editor Lisa LaMonica (Anne Francis) capitalizes on the publicity and gives the magazine a Playboy like makeover – turning Abner into a Hugh Hefner esque available bachelor, complete with his own "Pussycats." None of this sits well with his fiancé and her Minister father. Composer Vic Mizzy provides the catchy score for a swinging good time.
Director

Nat Hiken
Starring

Don Knotts, Anne Francis, Edmond O'Brien, James Gregory
Country

USA
Format

35mm
Running Time

101 minutes