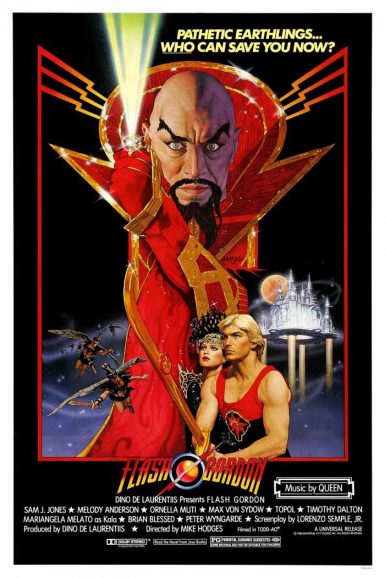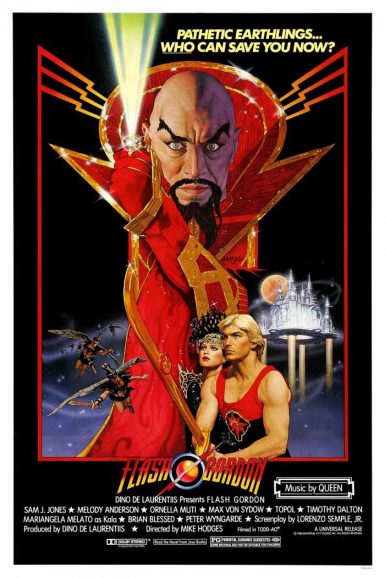 Flash Gordon
Alex Raymond's timeless comic strip blasts to life in the sci-fi adventure of the '80s, a candy-colored cult confection of out-of-this-world special effects, wild costumes and interstellar design with legendary rock heroes Queen providing some of the greatest tunes ever committed to celluloid. When our intrepid hero is unwittingly rocketed off Earth towards planet Mongo, he must face cruel ruler Ming the Merciless, fight a prince, ride a rocket cycle and hang out with bearded hawkmen to get the girl, redeem himself and rescue mankind. Flash Gordon is packed with propulsive energy and spectacular thrills like the best cliffhanger serials. It's also intentionally campy, scripted by Lorenzo Semple, Jr (a driving force behind the 1960s tv version of Batman) and produced by Dino De Laurentiis as an unforgettable live action comic book filled with colorful characters, memorable dialogue and non-stop entertainment.
"For sheer cinema fun, Flash Gordon can't be beaten." – Film4
View the full set of US lobby cards for Flash Gordon on the New Beverly forum.
Kim Morgan discusses Flash Gordon on the New Beverly blog.
Director

Mike Hodges
Starring

Sam Jones, Melody Anderson, Max von Sydow, Topol, Ornella Muti, Timothy Galton, Brian Blessed
Year

1980
Rated

PG
Country

UK/USA
Format

35mm
Running Time

111 minutes