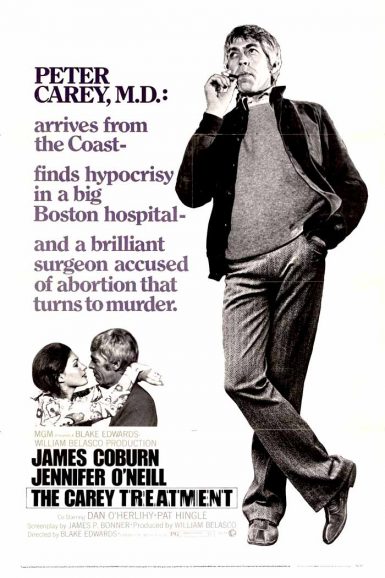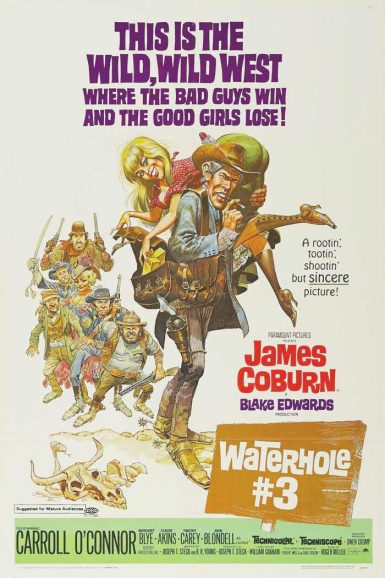 The Carey Treatment
Waterhole #3 (IB Tech Print)
Vibrant I.B. Technicolor 35mm Print!
Buy Tickets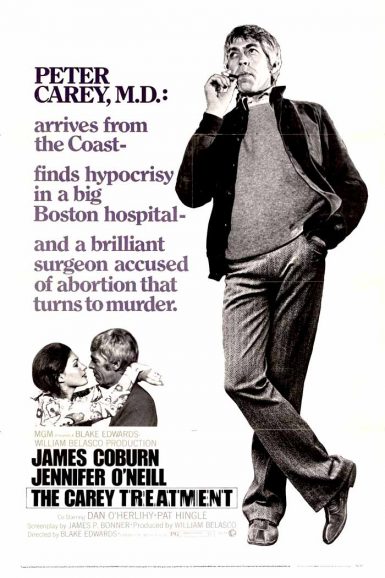 The Carey Treatment
You've never seen a doctor like Dr. Carey. He has a unique way of operating. It's called… The Carey Treatment. James Coburn stars as a pathologist playing detective in Blake Edwards' big screen adaptation of an early Michael Crichton thriller. When the West Coast doc arrives at a big new hospital in Boston, he uncovers hypocrisy and deception while his surgeon friend (Big Trouble in Little China's James Hong) is unfairly arrested for murder. Now he must find the real culprit before it's too late. Co-starring Jennifer O'Neill as the love interest, Pat Hingle as a tough cop and Dan O'Herlihy as the chief of staff. Plus, an excellent score by Roy Budd!
On the New Beverly forum, see a collection of The Carey Treatment lobby cards and download a PDF of pressbook.
Director

Blake Edwards
Starring

James Coburn, Jennifer O'Neill, Pat Hingle, Dan O'Herlihy, James Hong
Year

1972
Rated

PG
Country

USA
Format

35mm
Running Time

101 minutes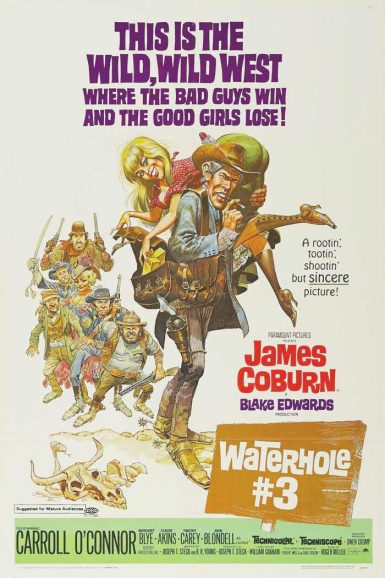 Waterhole #3 (IB Tech Print)
This is the West as it really was. ABSOLUTELY RIDICULOUS! The Blake Edwards production Waterhole #3 is a rootin' tootin' Wild West comedy with James Coburn as a likable rascal on the hunt for buried loot. Put on your boots and get set for a fun-filled hootenanny packed with cowboy shenanigans, skirmishes & shootouts and featuring an awesome cast of familiar faces (All in the Family's Carroll O'Connor as the sheriff, Joan Blondell as the local madam, plus Margaret Blye, Claude Akins, James Whitmore, Timothy Carey and Bruce Dern), songs by Roger Miller and a score by Dave Grusin!
Director

William A. Graham
Starring

James Coburn, Carroll O'Connor, Margaret Blye, Claude Akins, Timothy Carey, Bruce Dern, Joan Blondell, James Whitmore
Year

1967
Country

USA
Format

I.B. Technicolor 35mm
Running Time

95 minutes