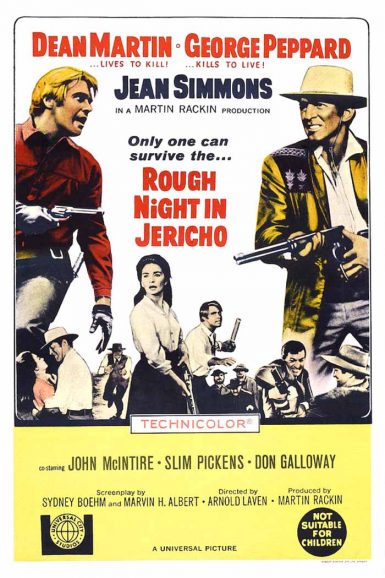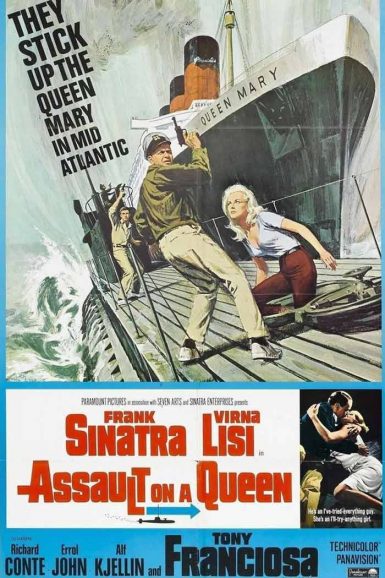 Rough Night in Jericho
Assault on a Queen (IB Tech)
Buy Tickets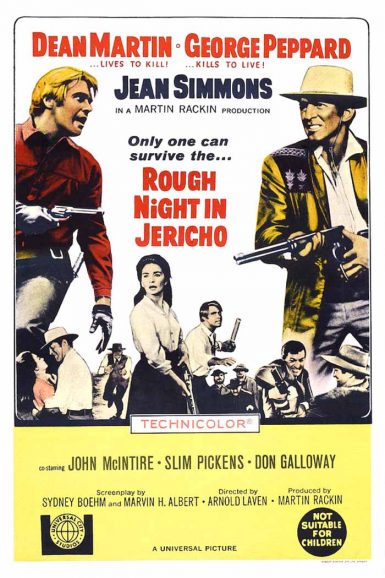 Rough Night in Jericho
Dean Martin lives to kill! George Peppard kills to live! And only one can survive the Rough Night in Jericho. In his first, and only, role as the villain, Martin is the corrupt sheriff of Jericho, the Wild West town he once helped to clean up. He's ruthless and mean, controlling all businesses except for one, the stagecoach line run by a strong-willed widow (Jean Simmons). But when he pushes too far, the town must turn to a former US Marshall (Peppard) for help in this violent, tension-filled western from the creator of The Rifleman.
Director

Arnold Laven
Starring

Dean Martin, George Peppard, Jean Simmons, John McIntire, Slim Pickens
Year

1967
Rated

Approved
Country

USA
Format

35mm
Running Time

104 minutes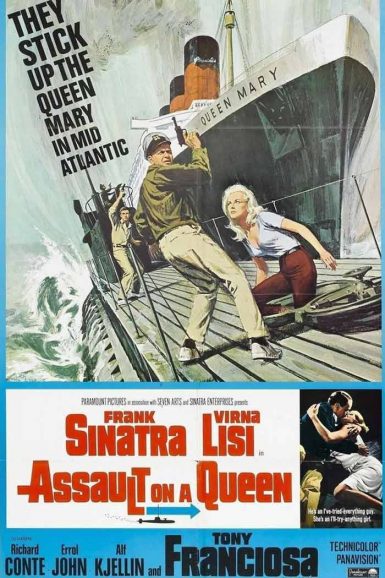 Assault on a Queen (IB Tech)
Frank Sinatra has his eye on a new lady – H.M.S. Queen Mary! Sinatra leads a group of treasure-seeking adventurers (Virna Lisi, Tony Franciosa & Alf Kjellin) on an Assault on a Queen, planning a dangerous mid-Atlantic heist using a long-buried German U-Boat to rob the fabled ocean liner. Featuring a thrilling screenplay by The Twilight Zone's Rod Serling and an original musical score by Duke Ellington!
Download a PDF of the original advertising brochure
Director

Jack Donohue
Starring

Frank Sinatra, Virna Lisi, Anthony Franciosa, Richard Conte
Year

1966
Country

USA
Format

IB Technicolor 35mm
Running Time

106 minutes