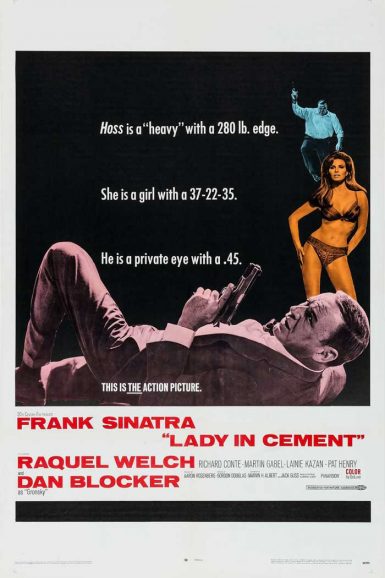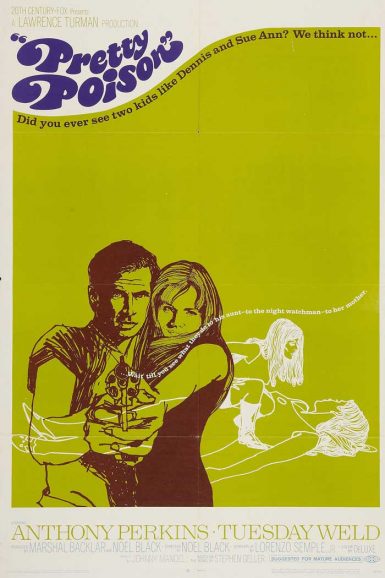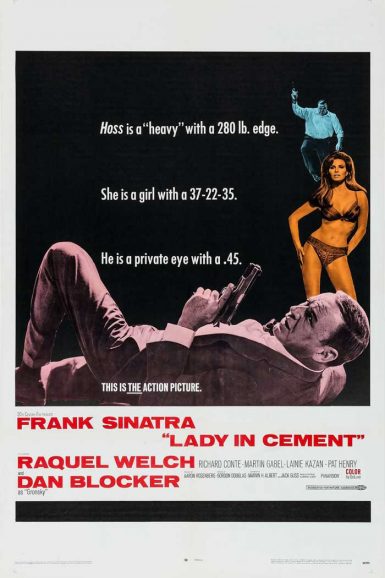 Lady in Cement
A beautiful body under water. A private eye in over his head. After discovering a woman drowned by a cement block, Investigator Tony Rome (Frank Sinatra) finds himself at odds with both crooks and cops during a missing persons case. Before he can solve the puzzle, Rome must figure out how, or if, the pieces fit together. The insatiable passion between Sinatra and Welch is ablaze in the Miami heat! With humor that packs almost as big a punch as the "Jolly Mean Giant" Dan Blocker (Bonanza), Lady in Cement has cemented itself as the great action pictures of 1968.
Director

Gordon Douglas
Starring

Frank Sinatra, Raquel Welch, Richard Conte, Martin Gabel, Lainie Kazan
Country

USA
Format

35mm
Running Time

93 minutes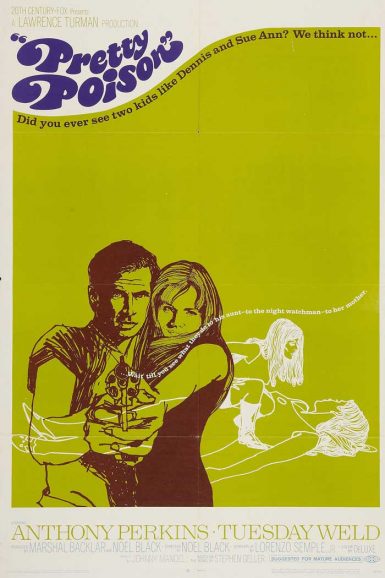 Pretty Poison
When a paroled psychiatric patient (Anthony Perkins) convinces a pretty young girl (Tuesday Weld) to accompany him on "top secret missions," she is all too eager to raise the stakes further than he ever anticipated. The pair's escalating mania and the savage climax will leave audiences wondering, "What brought a nice kid like Sue Ann to a shocking moment like this?" Pretty Poison is a shook-up story of the uptight generation.
"A remarkable first feature . . . which presupposes an attentive and intelligent audience. Anthony Perkins gives what may be his most sensitively conceived performance" – Pauline Kael
"An offbeat, original, totally irreverent examination of violence, refreshing in its subtlety and intelligent in its delivery" – Rex Reed
"Showing its social jaundice between grotty bursts of violence, this acidly comic late-'60s noir lets Tuesday Weld's teen queen with a taste for mayhem out-psycho Anthony Perkins." – Bill Weber, Slant Magazine
Kim Morgan writes about Pretty Poison on the New Beverly blog.
Director

Noel Black
Starring

Anthony Perkins, Tuesday Weld, Beverly Garland, John Randolph
Country

USA
Format

35mm
Running Time

89 minutes