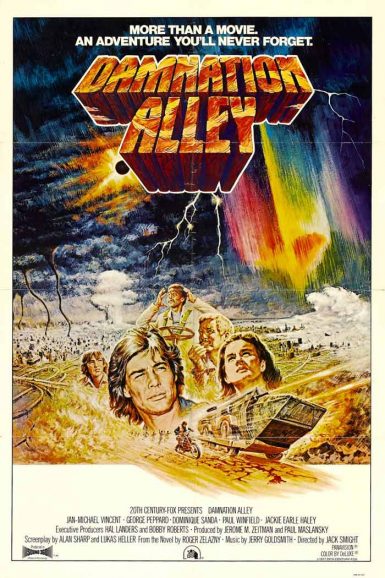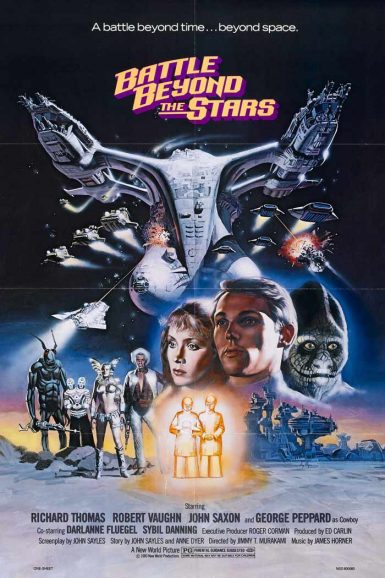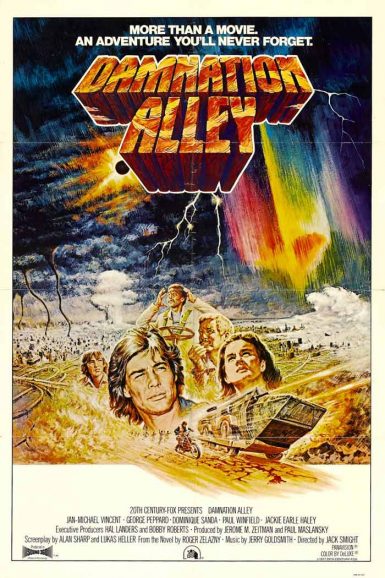 Damnation Alley
After a nuclear holocaust ravishes the earth and atmosphere, the survivors from a military facility, Denton (George Peppard), Tanner (Jan-Michael Vincent) and Keegan (Paul Winfield), are reduced to crossing "Damnation Alley," in one bad-ass, futuristic, all-terrain, survival assault vehicle – in search of a radio transmission that is emanating from Albany, New York. In order to get there, they must traverse a wasteland that has become home to huge killer scorpions, flesh eating cockroaches, and crazed survivalists. Dominique Sanda and Jackie Early Hailey are picked up along the way, as they join the crew, and take on all that mother nature can throw at them. While the concept of this sci-fi, action adventure film was ahead of the available special effects of its era, the film's performances, creepy looking wasteland, campy looking bugs, psychoactive sky and Jerry Goldsmith's score, create a 1970's disaster movie cocktail that is a rare big screen guilty pleasure.
View the full set of Damnation Alley lobby cards on the New Beverly forum.
---
PLUS
The original 13-chapter 1936 Flash Gordon serial flies into the New Beverly in glorious 35mm! Chapter 2: The Tunnel of Terror screens before Damnation Alley with future exciting installments playing before select Sci-Fi Summer screenings in June and July.
---
Director

Jack Smight
Starring

Jan-Michael Vincent, George Peppard, Dominique Sanda, Paul Winfield, Jackie Earle Haley, Kip Niven
Year

1977
Rated

PG
Country

USA
Format

35mm
Running Time

91 minutes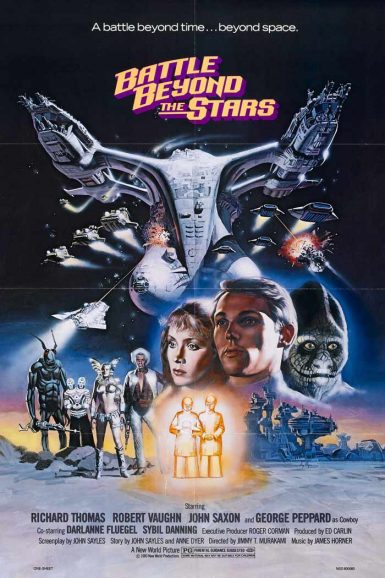 Battle Beyond the Stars
Rebels. Outlaws. Mercenaries. A disparate band of magnificent warriors join to fight the Battle Beyond the Stars in this thrilling Seven Samurai meets Star Wars update written by John Sayles for Roger Corman. A farmer (Richard Thomas) from a peaceful world must venture into space to recruit help (including George Peppard, Robert Vaughn, and Sybil Danning) when his planet is threatened by an evil tyrant (John Saxon). Featuring an incredible behind-the-scenes crew: a screenplay by John Sayles, James Cameron as the art director, Titanic composer James Horner doing the score, and The Terminator screenwriter Gale Ann Hurd as the assistant production manager.
View a collection of French lobby cards for Battle Beyond the Stars on the New Beverly forum.
Director

Jimmy T. Murakami
Starring

Richard Thomas, Robert Vaughn, John Saxon, George Peppard, Darlanne Fluegel, Sybil Danning
Year

1980
Rated

PG
Country

USA
Format

35mm
Running Time

104 minutes