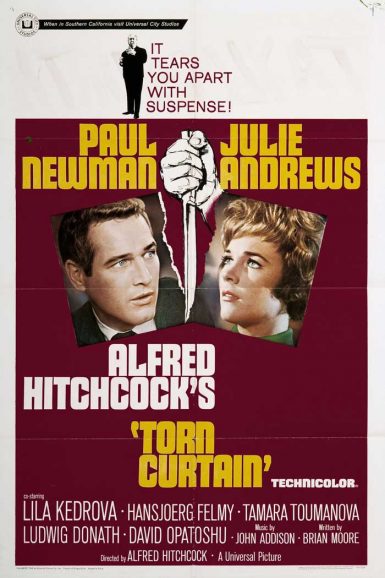 Torn Curtain (IB Tech Print)
Vibrant I.B. Technicolor print!
Buy Tickets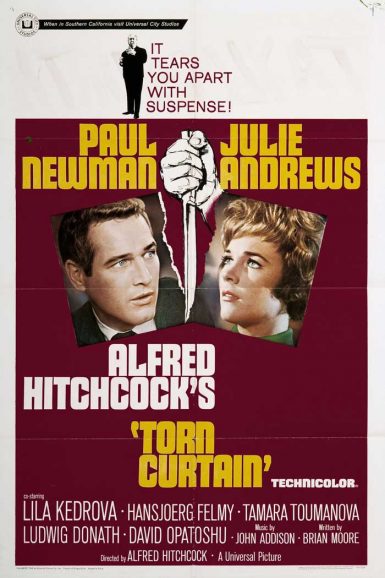 Torn Curtain (IB Tech Print)
When an American physicist (Paul Newman) publicly defects to East Germany in Alfred Hitchcock's potent political thriller Torn Curtain, his fiancée (Julie Andrews) is left to put together the peculiar pieces of his top-secret motives. But when she follows him across the border, they'll both have to maneuver a dangerous and daring game of murder and deceit.
"[Torn Curtain] has some brilliant scenes, it's pleasing to the eye, and it is continuously entertaining." – Richard Mallet, Punch Magazine
Director

Alfred Hitchcock
Starring

Paul Newman, Julie Andrews, Lila Kedrova, Hansjoerg Felmy, Tamara Toumanova
Year

1966
Country

USA
Format

35mm
Running Time

128 minutes