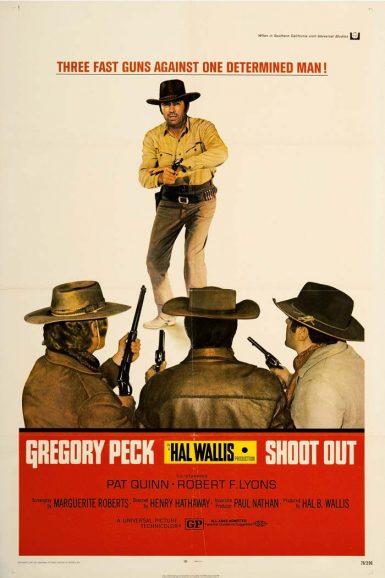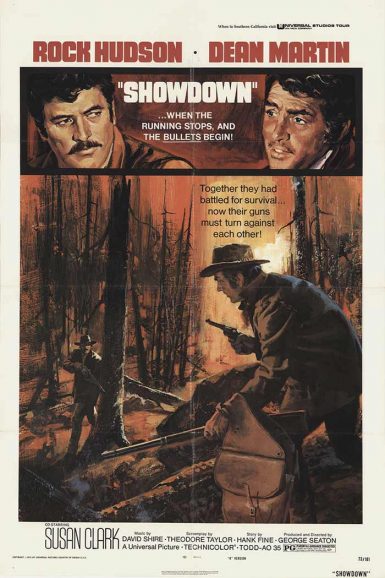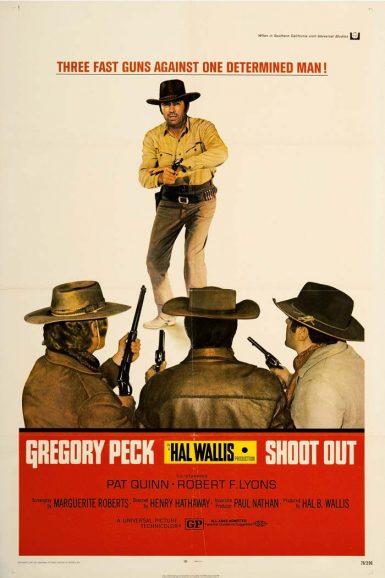 Shoot Out
In this western from director Henry Hathaway, screenwriter Marguerite Roberts and producer Hal Wallis (the team behind John Wayne's True Grit), Gregory Peck is Clay Lomax, a bank robber fresh out of prison, torn between his burning desire for revenge against the man who betrayed him and the newfound responsibility to care for a young girl, who may just be his daughter. With the girl in tow and gunslingers hot on his heels, Lomax is on a ruthless mission where only one man can survive the Shoot Out.
View the full set of lobby cards for Shoot Out on the New Beverly forum.
Director

Henry Hathaway
Starring

Gregory Peck, Patricia Quinn, Robert F. Lyons, Susan Tyrrell, Jeff Corey, James Gregory, Rita Gam
Year

1971
Country

USA
Format

35mm
Running Time

95 minutes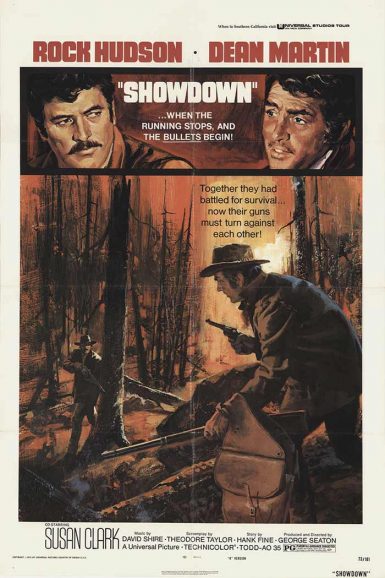 Showdown
Together they had battled for survival… now their guns must turn against each other! Two friends, separated by their love for the same woman (Susan Clark), find themselves at the opposite ends of the law when a sheriff (Rock Hudson) goes on the hunt for a notorious train robber (Dean Martin) in Showdown, a western adventure from George Seaton, director of Airport.
Director

George Seaton
Starring

Rock Hudson, Dean Martin, Susan Clark, Donald Moffat
Year

1973
Country

USA
Format

35mm
Running Time

99 minutes